ZOTAC announces Massive Knockdown — GeForce RTX 2070 SUPER from RM1799 and RTX 2080 SUPER from RM2049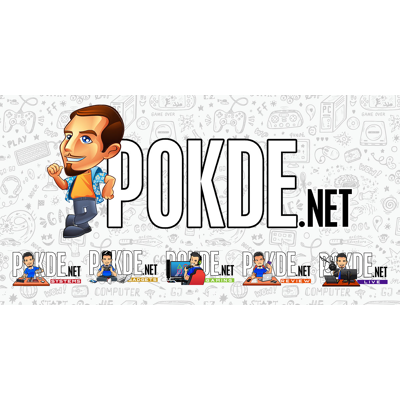 After the GeForce RTX 30-series were launched last week, pretty much everyone wants to upgrade to the last-gen GeForce RTX 20-series for cheap, and many have been hassling current owners to sell their secondhand cards for less money. Well, maybe it is time to stop and just get yourself a new card from ZOTAC, as they have just announced a Massive Knockdown which sees significant price reductions on last-gen cards.
ZOTAC Malaysia is now offering the GeForce RTX 2070 SUPER from RM1799, and the GeForce RTX 2080 SUPER from just RM2049. There are six models to choose from:
ZOTAC GeForce RTX 2070 SUPER AIR – RM1799
ZOTAC GeForce RTX 2070 SUPER AMP – RM1869
ZOTAC GeForce RTX 2070 SUPER AMP EXTREME – RM1919
ZOTAC GeForce RTX 2080 SUPER TWIN FAN – RM2049
ZOTAC GeForce RTX 2080 SUPER TRIPLE FAN – RM2099
ZOTAC GeForce RTX 2080 SUPER AMP CORE RGB – RM2189
That's up to RM1530 off their old retail prices, so if you want to snag one, be quick. Stocks are expected to be somewhat limited for these last-gen GPUs. For those who have a thicker wallet, you might want to stay tuned for ZOTAC's GeForce RTX 30-series which should be arriving on the market pretty soon as well.
The GeForce RTX 30 series is expected to bring significantly higher performance-per-ringgit as compared to the Turing-based cards. With prices for the GeForce RTX 3070 to start from RM2399 in Malaysia while delivering performance on par with the GeForce RTX 2080 Ti, it is no surprise to see ZOTAC slashing the prices on the GeForce RTX 20 series cards.
Whether the other brands will follow suit remains to be seen, but it is probably worth mentioning that the GPU market is going to be pretty exciting in these coming weeks.
Pokdepinion: I wonder how much will the secondhand Turing cards go for now, with new cards priced this low!