Review
Tesoro Gram Spectrum review — mechanical feel, membrane look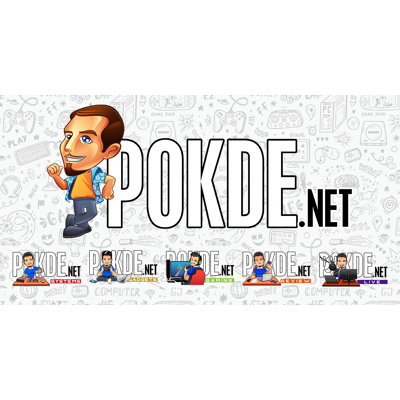 Positives
+ Unique low profile design
+ Improved ergonomics over conventional mechanical keyboards
+ Solid metal backplate
+ Great build quality, no creaking or flex of the body
+ Relatively quiet Tesoro AGILE Blue switches by Kailh
+ Double-shot ABS keycaps
+ RGB backlighting
+ Comprehensive customizability; illumination configurations and macro programming via the driver software
Negatives
- Translucent switch housings diffuses lighting; less vivid
- Annoying and horrible looking driver software
- Non-Cherry stabilizers
I am not sure if anyone has chosen membrane keyboards simply because they are a lot thinner than the average mechanical keyboard. However if you are one of them, then you might find the Tesoro Gram Spectrum to be very interesting, as it features unique low profile keycaps and a thinner body than most mechanical keyboards. Let's take a look at the Tesoro Gram Spectrum.
Unboxing
The box is mainly black and Tesoro's trademark purple. A splash of information along with an interesting look at the keyboard on the front entices shoppers to pick up the box to take a look at it, which is good. Tesoro highlights the cutting-edge AGILE mechanical switches which were used in this keyboard.
More information is found on the underside of the packaging, as well as a top down view of the Tesoro Gram Spectrum.
On the edge of the packaging you get to see which switch variant you are getting. Today's sample comes with Kailh Blue RGB switches.
Opening up the box, you can see the Tesoro Gram Spectrum is well protected with thick foam blocks supporting it.
This is all I got in the box, but then this is not actually a retail model, but a close-to-final engineering sample. Therefore the included accessories may be a little different for retail sets, but I don't think there is much more to ask for besides a keycap puller.
Appearance
Top-down, the keyboard looks pretty normal except for the absence of a case on top, making the keys appear like they are "floating" above the backplate. I do like the clean design. Makes it look very "business-only, no fooling around". The Tesoro Gram Spectrum's general appearance actually has more in common with a usual office membrane keyboard than a gaming mechanical keyboard.
The double-shot keycaps are smooth, but the highlight of this keyboard are that the keycaps are substantially thinner than the ones on conventional mechanical keyboards. Here you can see it compared against one from the Cooler Master QuickFire Storm TK which has normal profile keycaps. It is nearly half the height!
On the bottom of the keyboard, we have the generously large rubber grips in all four corners, with two wide adjustable feet. In the middle there is the label.
The USB port is located on the top edge of the keyboard. Cable management is virtually impossible with this configuration, but let's talk about that later. Here you can also see the keys "floating" above the backplate.
Gold plated and sleeved, the cables seem to be of great quality. It is also fairly flexible unlike some sleeved cables I have encountered.
Specifications
| | |
| --- | --- |
| Body material | Metal top, plastic base |
| Keycap | ABS doubleshot, backlit |
| USB report rate | 1000 Hz |
| Switch type | Tesoro AGILE mechanical switches (Kailh Blue RGB) |
| Microprocessor | 32 bit ARM Cortex |
| Cable | 1.8m, braided, detachable |
| Weight | 1050 g |
| Included accessories | Quick start guide |
User Experience
Plugging the mini USB end of the cable into the Tesoro Gram Spectrum, I encountered the first annoyance with this keyboard.
Thanks to the USB port being located on the top of the keyboard, if I were to route the cable anywhere but perpendicular away from the keyboard it will just look plain bad. This issue is exacerbated because I use a laptop which means the USB ports are on the sides, and I have to route the cables to the sides over my laptop's built-in keyboard. The long connector tip doesn't do it any favors either, as it hits my laptop's front edge. Not the best place to put a connector, Tesoro.
ARVE Error: No oembed src detected

ARVE Error: No oembed src detected

ARVE Error: Need Provider and ID to build iframe src.

The feet are horrifyingly loud, with a sharp clack when opened or closed. The fact that you need to exert some force to lift or close the feet makes it even scarier. I did try flipping it open and close multiple times (while jumping due to reflex every time) but it didn't get any looser or break, so I guess it is like that by design. In fact, it is very sturdy once opened and no amount of force while typing or gaming made it snap close.
The Tesoro Gram Spectrum is a RGB keyboard, in case you haven't figured it out from the Spectrum moniker. The switches used in the Tesoro Gram Spectrum are what they are calling Tesoro AGILE mechanical switches, which still sport Kailh's name on every one of them. While Tesoro still relies on Kailh to manufacture its switches, the Tesoro Gram Spectrum features translucent switch housings with the LED inside the switch body, instead of the usual solid switch body with a RGB LED located in a recess at the top. It now looks more like Cherry MX RGB switches which feature clear switch housings. A downside of the translucent body is that the lighting is less intense and sharp. In addition to the black metal backplate which isn't as reflective, you don't get as vibrant backlighting effects as you would get with some other RGB keyboards.
Here's a look at the Tesoro Gram Spectrum running through its spectrum of colors. As it is capable of illuminating in 16.8 million colors, you can configure the keyboard to shine in any color you can imagine. The F keys also act as shortcut keys to quickly switch profiles, which can be programmed with their individual illumination settings. The Tesoro Gram Spectrum doesn't feature dedicated media keys but also rely on the F keys doing double duty.
Speaking about configuration, Tesoro included a rather comprehensive driver software to manage macros, key reassignments and of course, the RGB lighting effects. You have to download it yourself though.. Macro and key reassignments features are complete and work as they should. Every key is programmable. I had some problems with the lighting effects. Right now, I was able to get every key to illuminate in a different color, or have it run in a wave. That was all I could make it do. While very feature-rich, the interface looks decidedly tacky. I would very much prefer a simple but usable interface than this over-designed crap. Not to mention a very annoying Windows error sound when ever I forget to press Cancel or Apply in ANY menu.
Which means programming the individual key backlighting is going to be a big pain in the ass, having to press Apply EVERY TIME, or else you will face the terrible sounding DONK that Windows make with every error. Urgh. Software like this make me wish it didn't have any. Tesoro, please update the driver software's GUI. We are now in 2016. I was later informed that this is a late engineering sample, which means that this hopefully most of my complaints will be ironed out by the time the Tesoro Gram Spectrum hits retailers' shelves, but I believe the look of the software will still be around for sometime to come.
If you are a little lazy to open up that horrible looking driver software, you can switch between the lighting profiles by pressing the Fn key and the arrow keys. The left and right keys change the lighting pattern while the up and down keys adjust the brightness of the backlighting.
The low profile keycaps definitely feel different when typing. They do definitely differentiate the Tesoro Gram Spectrum from the crowd of mechanical keyboard in the market. The tilt is just right for me with the feet opened, but if the feet are not flipped out, it is a bit too flat for me to use, especially in addition with the thin body it has. The lower profile is actually more ergonomic as you don't have to put weight on your wrists to tilt your hands up to type. The thinness of the Tesoro Gram Spectrum doesn't affect body rigidity though as it didn't flex even when I exerted force to try and twist it.
While it looks like a hell lot like a membrane keyboard, as soon as you touch a key you will know that this is a true mechanical keyboard. This is the first time I have used Blue switches, but from trying keyboards with Cherry MX Blue switches, I feel that the Tesoro AGILE Blue switches by Kailh used here in combination with the low profile keycaps are less noisy than Cherry MX Blues with standard keycaps, which is great for people who desire the tactile feel of Blues but deplore the noise they make. Don't get me wrong though, they are still a whole lot noisier than the other switches. Tesoro claims that they have optimized the Tesoro AGILE mechanical switches for gaming, but I didn't notice any added advantage.  The Tesoro Gram Spectrum is capable of NKRO, which is great for gamers who need to tap multiple keys at the same time, or even typist who type at crazy speeds.
If you are planning on customizing the Tesoro Gram Spectrum, you may be a little out of luck as they do not use Cherry stabilizers. All the other keys will be able to use aftermarket keycaps but the longer keys won't be replaceable. But then, I doubt anyone would swap these keycaps for anything else after using them, unless there is a PBT low profile set out there…
Conclusion
The Tesoro Gram Spectrum is an interesting entry to the mechanical keyboard market. Combining low profile keycaps with a "floating key" design makes for a very sleek keyboard. Throw in RGB backlighting and you have what I think is an amazing keyboard which should satisfy almost everyone. One thing that I want to point out here is that while the Tesoro Gram Spectrum uses Kailh-manufactured switches which are often considered second-class when compared to Cherry MX switches, I found that Kailh switches aren't really as bad as they are made out to be in the enthusiasts groups.
I would seriously recommend you to try out the Kailh switches in Tesoro keyboards before dissing them. The driver software is also very comprehensive in terms of features, albeit rather horrible looking while also not forgetting to annoy you with a loud Windows error notification every time you didn't click Apply. I really did enjoy using the keyboard though, when I wasn't meddling with the driver software. Right now it depends on how Tesoro Malaysia will price this keyboard. Tesoro Gram Spectrum hasn't launched this product in our markets yet, but if they price the Tesoro Gram Spectrum reasonably, like they usually do with their products, this will definitely be among my recommended mechanical keyboards. With that, I give it our Silver Pokdeward.
[UPDATE]: The Tesoro Gram Spectrum is available for RM449, which actually makes it quite a good deal for a unique low profile mechanical keyboard with RGB lighting!
Our thanks to Tesoro Malaysia for providing us with the Tesoro Gram Spectrum review sample for us to test.