Review
ROG Phone 2 Review – The Monster Evolved!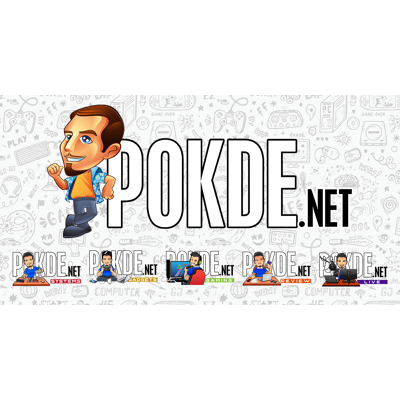 Overview
The ROG Phone 2 is back and it has evolved. If you thought the ROG Phone was awesome, you should check out what the ROG Phone 2 is now capable of.
ROG Phone 2 Elite (512GB Storage/12GB RAM) - RM3,499
ROG Phone 2 Ultimate (1TB Storage/12GB RAM) - RM4,499
ROG Phone 2 Super Pack (Elite + All Accessories + Luggage) RM6,999
Positives
+ Stunning AMOLED display with 120Hz refresh rate
+ Exceptional performance with selective X-Mode when you need the horses
+ 6,000mAH battery is a blessing to have
+ Hypercharge with QC4.0 capabilities
+ Dual charging ports perfect for landscape gaming mode
+ 3.5mm audio jack is still here
+ Extremely loud audio with no crackling even at highest levels
+ Accessories support is getting better
+ Front under-display fingerprint sensor
+ AeroActive Cooler II now works without removing the Aero Case.
+ Best camera in comparison to other gaming smartphones in the market
Negatives
- Awkward Resolution as many games don't support it
- Fragile build requires a lot of pampering
- Without AeroActive cooler, significant heat accumulates in X-Mode
- Still needs more games to fully utilize everything it offers
Exactly 1 year ago, we reviewed the ROG Phone that immediately took the throne as the BEST gaming smartphone of the year. With all the goodness that was cramped into it, it made us wonder what could ASUS really improve to make the ROG Phone 2 any significant? Sure, we predicted some of it like the announcement of the Snapdragon 855+ but for ROG Phone 2 to really make a statement this year, it would need more than just a more powerful SoC. Where necessary, I will be comparing the ROG Phone 2 with it's predecessor as I have been using it as my daily gaming phone.
For clarification purposes, there are three official nomenclatures of the ROG Phone 2 in Malaysia (excluding the Tencent Edition):
ROG Phone 2 Super Pack (ROG Phone 2 512GB+ luggage and accessories)
ROG Phone 2 Elite (512GB)
ROG Phone 2 Ultimate (1TB)
Only the storage capacity differs in the Malaysian sets. The rest of the specifications are the same.
Unboxing the ROG Phone 2
We got the ROG Phone 2 Super Pack with all the accessories in it. To showcase everything, we have created a simple "deluggaging" (instead of unboxing) video for you guys.
As you can see, the luggage looks pretty much the same as the last generation one, but the content has changed a bit. The ASUS WiGig Pro Dock and the ASUS Mobile Desktop Dock from the last generation are still here. The ROG TwinView Dock has been upgraded to ROG TwinView Dock II. The Gamevice controller has been replaced with the much versatile ROG Kunai Gamepad. The ASUS Pro Dock is no longer part of the family while there is a messenger bag included too that carries all the essential accessories neatly which in itself makes the Super Pack edition totally worthwhile.
For the ROG Phone 2 set itself, you get the smartphone, Hypercharge charger, a Type-C to Type-C cable, two rubber inserts for the side dock, two rubber tilters, Aero Case and Quickstart guide. Earphones are not bundled with the ROG Phone 2.
Appearance
Let's take a tour around the ROG Phone 2. While it looks very similar to the ROG Phone 1, the differences are pretty noticeable. The size itself is much longer, standing at 171mm tall, donning a 6.59″ display, a whopping 12mm longer compared to the ROG Phone 1 having only a 6.0″ display. There are pros and cons here, if you ask me, but more on this later.
The speaker grills that were once brushed in Copper, are now black with only a slit of copper color finishing left. These are visible on the top and bottom of the device, meaning the stereo speakers are here to stay. What you are seeing on the front facade is a Corning Gorilla 6 Glass which is similar to what you would get on the ROG Phone 1, but make no mistakes, what is under this glass might just blow your minds if you are coming from the predecessor device.
This 6.59″ display has a 19.5:9 ratio with a 2340 x 1080 resolution 10-bit HDR AMOLED with 600 nits brightness. Wait, I'm just getting started. It has a 120Hz refresh rate and 1ms response rate with a whopping 240Hz touch sampling rate that puts the ROG Phone 2 as having the most gaming oriented display to date. Speed is not all that the display has. It has a ΔE < 1 color accuracy with 111.8% DCI-P3, 107.4% NTSC and 151.7% sRGB color saturation paired with a 500,000:1 contrast ratio (which I assume is the HDR contrast ratio). What all this means is that the ROG Phone 2 has an incredibly fast and beautiful display which is a very rare marriage for an AMOLED in this segment.
At the top of the device, to the right of the speaker is the front facing 24MP f/2.0 camera that has been placed to keep the phone optimized for gaming whether in portrait or landscape modes. It has been positioned to not get in the way of your fingers while you are gaming. Even the ambient light sensor and the proximity sensors are located near this to retain their functionality and not get in the way. This shows how much thought process has gone into the making of the ROG Phone. The ROG Phone 1 had the same position for the front facing camera, but the sensors were placed to the left of the speaker which did actually gave me my part of frustrations.
Perhaps the biggest change on the front panel of the ROG Phone 2 is the fact that the fingerprint sensor is now moved to the front, under the display. I have always been a fan of front fingerprint sensors and on the ROG Phone 2, you will really appreciate this especially when you are using the accessories like the Twinview Dock II or the Mobile Desktop Dock, or the Kunai Gamepad controllers for the matter. I did highlight this in my ROG Phone 1 accessories review and having the sensor in the front is definitely a big plus point!
The top section of the ROG Phone 2 is pretty simple. There are two antenna lines running across and the first microphone to the right.
The bottom section houses the main USB 3.0 Type-C connector located to the left while housing a 3.5mm audio jack on the right side of the phase. Two antenna strips are also running across this phase much like the top section and you will see two more microphones located on both ends of this phase.
The right section of the ROG Phone 2 has two Mayan design engraving that houses the AirTrigger 2 underneath them. Sandwiched between these two triggers are the power button and the volume rocker. Right next to the power button is where you will see the fourth microphone. Okay fine! I know you've been wondering why are there so many microphones on the ROG Phone 2. That's because they work together as noise cancelling microphones to avoid interruptions in in-game chats. The one you see here is optimized for landscape mode.
The left pane of the ROG Phone 2 sees the side-mounted charging and connectivity port, much like the one existed on the ROG Phone 1. It's a 48-pin custom connector comprising of a USB 3.0 Type-C connector and a custom port for its accessories. It also comes with rubber seal with extra two units in case you lose them. These rubber seals are swappable with the ROG Phone 1. I kinda feel like having a "sliding door" for this would be better as I lost two of my rubber seals so far on the ROG Phone 2 and I see it happening again this time. To the right of this port, now sits the dual-SIM tray. This place used to call the third AirTrigger button home which is now theoretically missing from the ROG Phone 2 as the button designs are missing, but practically, it's still there as you can still use the squeeze gestures to activate the X-Mode much like its predecessor.
The back of the ROG Phone 2 is where things get very interesting, as usual. The whole device looks exquisite as it looks fragile to hold. The glass finishing definitely screams premium and the reflective strips give it the attitude that it needs. Right at the center of this phase, you will be presented with the ROG emblem that glows up in RGB effects, exactly like the last generation. I'm glad they kept it this way.
The top side is where the camera sits. While the design looks similar to the ROG Phone 1, it's actually not. There are two LEDs next to the camera, the main one houses the dual flash while the second one has RGB LED underneath it to power up the ROG Lighting Armor Case. The camera configuration is adopted from the ASUS ZenFone 6.
The main camera uses Sony's flagship IMX586 48MP image sensor with 0.8 µm pixel size. It has Quad Bayer technology that basically "stitches" 4 images from the 12MP 1.6 µm effective pixel size. The aperture is decent at f/1.79, uses 6p lenses and has an effective 79° FOV. The second camera is a 13MP 125° FOV ultrawide camera. You can see some sample of the images taken at the end of this article, but let's be real, we are here for gaming, not photography. It has the best camera setup in comparison to any other gaming phones and that, to me is pretty good already. Oh, but I would love to have OIS here please.
Finally, a functional vent. Probably the best improvement on the outer design of the ROG Phone. Underneath it is a 3D vapor chamber mated to a dedicated heatsink and underfill. Combining this with the AeroActive Cooler II, I have set some personal expectations in terms of its cooling.
Speaking of AeroActive Cooler II, it has a 24dBA low noise level which is 4x quiter than the one that came with the ROG Phone 1. The contact point seems promising and it works with the bundled Aero Case too! It is also slightly wider than the last generation. While they both use the same connectors, you cannot use the old AeroActive Cooler with the ROG Phone 2 and vice versa.
Okay, we're done with the appearance.
Specifications
Processor
2.96GHz Qualcomm Snapdragon 855 Plus Mobile Platform with 7nm, 64-bit Octa-core Processor
GPU
Qualcomm Adreno 640
UI
Android Pie with ROG UI
Display
6.59-inch 19.5:9 (2340 by 1080) 120Hz/1ms AMOLED 10-bit HDR display, 600 nits
ΔE < 1, 111.8% DCI-P3, 107.4% NTSC, 151.7% sRGB color gamut display, 500,000:1 contrast ratio AMOLED display with Corning Gorilla 6 Glass
Bluelight filter for eye care
Supports Always On
Capacitive touch panel with 10 points multi-touch (supports glove touch)
Memory
LPDDR4X 12GB RAM
Storage
UFS3.0 512GB / 1TB
Sensor
In-display fingerprint, Face recognition, Accelerator, E-Compass, Gyroscope, Proximity sensor, Hall sensor, Ambient light sensor, Ultrasonic sensors for AirTrigger II and grip press, Dual vibrators.
Main Rear Camera
Sony flagship IMX586 48MP image sensor – 1/2.0" large sensor size, 0.8 µm pixel size
Quad Bayer technology – 12MP, 1.6 µm large effective pixel size,
f/1.79 aperture
6p lens
79° field of view
2×1 On-chip-lens phase detection autofocus
LED flash
Second Rear Camera
13MP, 125° ultrawide camera
Front Camera
24MP f/2.0 aperture
77.9° field of view
Video Recording
4K UHD (3840 by 2160) video at 30 / 60 fps for main rear camera, at 30 fps for second rear camera
1080p FHD video recording at 30 / 60 fps
720p HD video recording at 30 fps
3-axis electronic image stabilization for rear cameras
Time Lapse (4K UHD video)
Slow Motion video (1080p at 240 / 120 fps; 720p at 480 fps)
Take still photo while recording video
Speaker
Dual front-facing speakers with DTS:X Ultra
Stereo speaker with dual NXP TFA9874 smart amplifier for louder, deeper and less distorted sound effect
Audio Output
Hi-Res audio 192kHz/24-bit standard that is 4 times better than CD quality
DTS:X Ultra 7.1 virtual surround sound for headphone support
AudioWizard with listening profile
Microphone
Quad microphones with ASUS Noise Reduction Technology
FM Receiver
FM radio
Wireless Technology
Integrated 802.11a/b/g/n/ac (2×2 MIMO) WLAN
802.11ad 60GHz (for WiGig)
Bluetooth V 5.0 (BR/EDR+LE), supports Qualcomm aptX Adaptive
Wi-Fi direct
NFC
Navigation
GPS (L1+L5)/Glonass/Beidou/Galileo(E1+E5a)/QZSS (L1+L5)
SIM Cards
Dual 4GSIM dual standby
Slot 1: 2G/3G/4G Nano SIM Card
Slot 2: 2G/3G/4G Nano SIM Card
Data rate
LTE Cat18 UL up to 211Mbps / Cat20 DL up to 2Gbps
DC-HSPA+: UL 5.76Mbps / DL 42Mbps
LTE 6CA UL up to 211Mbps / DL up to 2Gbps
4×4 MIMO and CA w/ 4×4 MIMO support
B version
FDD-LTE (Bands 1, 2, 3, 4, 5, 7, 8, 12, 13, 17, 18, 19, 20, 26, 28, 29, 32, 66)
TD-LTE (Bands 34, 38, 39, 40, 41, 46)
WCDMA (Bands 1, 2, 3, 4, 5, 6, 8, 19)
EDGE/GPRS/GSM (850, 900, 1800, 1900MHz)
Interface
Side: 48 pin Customized connector
Fast Charging (QC4.0/PD3.0)/Direct Charge
Bottom: Type-C connector
3.5mm Audio jack
NFC
Support
Battery
6,000mAh
Power Adapter
Output: +5-10V 3A, supports up to 30W QC4.0 / PD3.0 / Direct Charge adapter
Dimensions
170.99 x 77.6 x 9.48 mm
Weight
240g
Performance
I intensively tested the ROG Phone 2 and the problem with its performance is that the difference in using it with the X-Mode and without X-Mode is extremely vast. In most test, almost double the score differences. But due to the clock speed and design, with X-Mode running at peak performance, significant amount of heat is generated around the back area of the device, which is why the AeroActive II cooler is included. So to keep things fair, I ran two sets of benchmarks, one without the X-Mode and one with the X-Mode. Both tests were ran at 60Hz display refresh rate to keep things lined up for comparison. For X-Mode tests, the AeroActive II cooler is not attached so if the heat kills the performance, it becomes its own drawback. I suppose that's fair grounds.
As usual, our first test is done on the Antutu v7 that pretty much tests everything in combination; CPU, RAM, GPU and UX. The ROG Phone 2 runs decently, giving way to pretty much every Snapdragon 855 device that we have in our arsenal, but don't be fooled by it's tameness. Once you turn on the X-Mode, the ROG Phone 2 immediately catapults to the top of the charts without hesitation, leaving enough gap even to the highest performing smartphone to date. Get used to this.
This was a little disappointment, alas not so much. Running X-Mode yielded impressive results, but the plus in the SD855+ didn't do much justice here as the non-plus SD855 under the Xiaomi Mi 9 was unbeatable. I have to highlight again that I wasn't using the AeroActive II cooler even with the X-Mode turned on, and the ROG Phone 2 did generate plenty of heat as the CPU was stressed. It's not losing here, don't worry. Of course, the Exynos still reigns supreme in terms of single core performance but this has been a known fact already.
Next, we bring our 3D Mark testing for ES tests. Once again, the SD855+ feels timid under it's base settings, and once the X-Mode is turned on, it breaks the charts through the roofs. I have to say, I am very happy with this implementation. I can have the utmost optimizations when needed and keep the device cool and efficient when I want to, and turn it into an absolute monster the next second when I require it to be one.
So it's a gaming phone, optimized and all, but you wouldn't think it makes a suitable productivity companion, you say? Well, this baby right here is an all rounder! You have absolute SD855 goodness coupled to UFS3.0 storage with plenty of RAMs and when you just feel like you want to show off your bragging rights, the X-Mode is right there for you. The ROG is undoubtedly the king of smartphones in 2019 when it comes to performance!
But of course, there is always a give and take in everything, right? I mean, with that much power packed under the hood, one would say, good luck with the battery life.
Except, you're wrong! The ROG Phone 2 is completed with a whopping 6,000mAH battery that gives you more juice than you can actually imagine. That's 15 hours and 15 minutes of Screen-On time, and you will still be left with 20% of battery at the end of it. If you ask me personally, as I was reviewing this device, I was having a very hard time depleting the battery every day. You may choose not to take my word for this, but the figures don't lie.
User Experience
Let's get real with the ROG Phone 2. The first impressions that I can lay out here? As an existing ROG Phone user, which in itself is a marvel piece of hardware, the ROG Phone 2 has shocked and surprised me more than I expected it would. There are a couple quirks that need to be ironed out, but hey, the device barely officially launched, and knowing ROG Phone 1's track record, I am pretty sure these minor quirks will be fixed.
The ROG Phone 2 is longer than the ROG Phone 1 which makes the display longer (or wider if you view it in landspace mode). This makes some of the games render a bit weirdly, and I'm referring to even games like Contra:Returns and Mobile Legends. The UI gets "shifted" leaving space near the edges of the display making it a little awkward. So I'm not really sure if having a longer display is entirely a good idea given that the previous generation had no problems like this. There are plenty of titles that render perfectly though. I see this as something that the developers need to fix instead as the game should fluidly settle itself on any aspect ratio. But if we're gonna talk about the display, the awkward ratio is the least of the things you would be looking at.
Display
The ROG Phone has probably one of the most beautiful and powerful display ASUS has ever produced in their smartphones. The AMOLED 10-bit HDR has extremely beautiful colors that the game's vector graphics feel just out of the world. When I switch back to my older ROG Phone, it just feels inferior now. The 120Hz? It feels fantastic! I tested this out on Durango: Wildlands and the difference between 60Hz, 90Hz and 120Hz is really significant! To see smartphone gaming achieving desktop class frame rates is a world of its own. Frames are not the only thing that's fast on the ROG Phone 2 display. The touch sensitivity itself has been bumped to about 50ms which give you an edge in fast paced games. It just feels more responsive and reacts to your touches in a very elegant way!
AirTrigger II
Oh, speaking of touches, the ROG Phone 2 comes with AirTrigger 2. If it hold a "2" in its name, it should be different, right? And different it is. If you are used to using AirTriggers on the ROG Phone, the first time you try the AirTrigger 2, you might be blown away. It feels insanely responsive! Apparently, the old AirTriggers had fast actuation time, but still not fast enough. Even the haptic feedback on the AirTrigger 2 feels very natural, almost instantaneous. ASUS even took it one step further and implemented sliding touch. To be honest, I can't see myself utilizing the sliding touch personally so I won't comment much on that. But the feature is there. And you can adjust it's sensitivity on how much it should react to your sliding gestures. There's also an option for "Finger Resting" that lets you rest your fingers on the buttons, and can be activated/deactivated by successively pressing down the triggers continuously. I really love this feature as it was missing in the ROG Phone 1.
AeroActive Cooler II
The ROG Phone 2 comes with a much larger yet silent AeroActive 2 cooler and I have the best news for you ROG Phone owners out there who are thinking of upgrading. The AeroActive 2 cooler now works with the Aero Case! No more dismantling the case just to use the AeroActive 2 cooler! I know! I'm overjoyed with this too! It shaves off up to 5°C much like the previous generation, but it's a lot silent even on its max speed.
DTS:X Ultra Audio
In the audio section, the speakers have undergone some upgrades and given dts:X Ultra (as opposed to dts:X on the previous generation). The audio is crazy loud! If you thought your ROG Phone was already loud, the ROG Phone 2 is even louder! You won't even need to use the Outdoor mode and yes, it is still existent which bumps it even higher! I aint complaining, I have a knack for loud audio on smartphones and this one has dts:X Ultra to make it crisp. The large magnets prevent the audio from crackling even at its highest pitch. There are four microphones on the ROG Phone 2 that also enhances your in-game communication. It has smart noise cancelling to filter out environment noise to get into the game and they are active depending on the orientation of the device you're holding it in. Smart!
I love the fact that the volume UI is now on the side instead of being at the top. Much like what you can see in many devices like the Xiaomi Mi Mix 3. The Audio Wizard allows you to tune the equalizer to your liking and you can make the ROG Phone 2 adapt to the type of earphones that you are using with it. There are plenty of earphones and headphones from famous brands listed here but at the time of writing, the ROG Cetra was not on the list yet.
Side Mounted Port
Oh, speaking of the ROG Cetra. The ROG Phone 2, like its predecessor has two USB Type-C ports. One at the bottom and one on the side. If you plug in chargers on both port, the side port will be the dominant (with limited functionalities) while the bottom one will be disabled. However, if you plug in a charger on one port and a Type-C peripheral like the ROG Cetra earphones on the other, both of them will work concurrently regardless of which port you plug them to.
Connectivity
The ROG Phone 2 also has improved on the antenna design for Wi-Fi connectivity. It has four antennas to achieve this. You might see the specification listing 802.11ad as the network protocol, but don't be fooled by it. The 802.11ad is purely reserved for WiGig Dock transmission. The Wi-Fi itself still uses 802.11ac which is a bummer as I was expecting ASUS to at least implement 802.11ax protocol so I could pair it with their ROG Rapture AX11000 router. Apart from that, while having 4 antennas, it still uses 2×2 MIMO. Not that it's a bad thing, but maybe some innovation here would have made it more interesting like having 3×3 instead? Considering the fact that ASUS makes one of the best commercial routers around.
The UI has been improved a lot too. The Game Genie now loads from the left side instead which to be honest, was never a major problem for me it being on the right side anyway.
The Game Centre is now rebranded to ROG Armoury Crate and more centralized. Probably the best thing available now is the list of games that support their respective features as shown in the screenshot. It tells you which game will be compatible with 120Hz, TwinView, AirTriggers, Vibrations and Kunai.
AuraRGB
The RGB has the same set of effects (Static, Breathing, Strobing and Color Cycle) like on the ROG Phone 1. However, now there are more options to tweak them:
| | | |
| --- | --- | --- |
| Mode | ROG Phone 2 | ROG Phone 1 |
| Music – the RGB will flash in rhythm with media sound | YES | NO |
| X-Mode – effects when you turn on X-Mode | YES | YES |
| Screen On – effects when your display is on | YES | YES |
| Screen Off – effects when your display if off | YES | YES |
| Boot Up – plays flashing red light on boot up | YES | NO |
| External Accessory / Power – plays flashing green light when you plug in the adapter or accessory to the Type-C ports | YES | NO |
| Incoming Call – plays flashing teal light when there is an incoming call | YES | YES |
| In call – effects when you are in a call (all four modes customizable) | YES | NO |
| Games – flashing red and yellow light when a game from the toolbar's list is launched | YES | NO |
| Notiification – plays flashing yellow light whern there is a notification within 30 minutes and the screen is off (apps can be selected or applly to all) | YES | YES |
| Charging Mode – Flashes in red (6% – 20%), orange (21% – 80%) or green (81% – 100%) according to battery level. (Only red mode and battery above 5% in ROG Phone 1) | YES | YES |
Accessories & Extras
The finger print sensor feels much better under the display now. Good thing it's following the trends but more importantly, it makes a lot more sense for the ROG Phone 2 especially when you are using it with accessories like TwinView dock where the fingerprint sensor becomes inaccessible at the back of the device. Talking about the accessories, I have separate reviews for the Kunai and the TwinView Dock II. These two are a must have for any ROG Phone 2 owners as it brings the best out of the device. Hence, I'm not talking much about them here. The rest of the accessories like the WiGig Desktop Dock and Mobile Desktop Dock still remain the same. The Gamevice no longer supports the ROG Phone 2 because of the length of the device and is now replaced with the Kunai. The Kunai does work with the ROG Phone 1 though but the TwinView Dock II does not support ROG Phone 1 (at least at the time of writing). The Desktop Dock Pro is now omitted from the ultimate pack. So there are some mishmash of accessories that work and no longer compatible, so all is good.
ROG also has some hidden content, this one is from Asphalt 9 where you get two ROG decals and Porsche 911 Blueprints to unlock the car. The value itself is about $60 USD in game. There are other bonuses too for the Shadowgun Legends (ROG Avatar, ROG Armor, ROG XP Boost, ROG Guns and Events) and Rockman X DiVE (ROG Exclusive Gun and ROG Exclusive Wallpaper).
Camera
As for the camera, this is the same setup that you can find on the ASUS ZenFone 6. The main camera uses Sony IMX586 sensor with Quad-bayer technology to stitch up four 12MP images to make up a 48MP image. The other camera is 13MP with ultrawide angle. I have taken some sample shots for you. Like I mentioned earlier, it's a gaming phone and my focus will not be hard on photography, but I can easily tell, the ROG Phone 2 takes the best pictures compared to any other gaming phones available in the market anyway. The following images have been down-sampled to conserve your bandwidth. You can view the full resolution images here.
There are three ROG Phone 2 packages available in Malaysia:
ROG Phone 2 Elite (512GB Storage/12GB RAM) –

RM3,499

ROG Phone 2 Ultimate (1TB Storage/12GB RAM) –

RM4,499

ROG Phone 2 Super Pack (Elite + All Accessories + Luggage) RM6,999
It's amazing that ASUS managed to price the ROG Phone 2 Elite the same as the last year 128GB variant. I don't feel like spending an extra RM1,000 just for another 512GB storage is worth it. Instead, the Super Pack would be more of a reasonable deal.
Conclusion
For years I have tried to convey one message to ASUS and I hope it gets heard this time. You really don't need to churn out a gazillion ZenFones models trying to reach out to every demographic possible out there. The ZenFone series always had a hit or miss mark on it and the misses always weighed out more loss than the wins it garnered. Instead, focus on one smartphone a year, make it perfect, make it worth it, make it something people crave for the next one every time. Above all, make it something that makes us, the tech reviewers left wondering, "How in the holy earth did they even thought about this?" At least that's what the ROG Phone series have delivered so far.
The ROG Phone 2 is probably the perfect gaming smartphone anyone can buy right now. But it still has its own journey to endure and it's beyond its own self. Working with developers and convincing them to add features based on one line-up is a real challenge. Even after two years, only two games have been integrated with the TwinView dock. Oh wait, it's still one, the other is work in progress. But those that have listened, I assure you, this is an uncharted territory and being early would have its perks. At least I started playing Shadowgun again for now.