Review
ASUS ZenScreen Touch MB16AMT Portable Monitor Review – Portable Productivity Powerhouse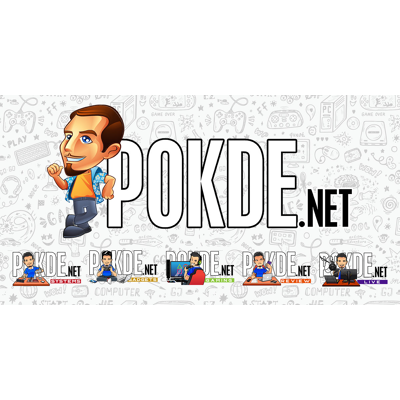 Overview
A portable monitor aimed at boosting productivity across various areas, the ASUS ZenScreen Touch MB16AMT is a versatile display that's easy to bring around. Is it worth getting? Let's find out.
Positives
+ Has 10-point touchscreen functionality
+ Has a built-in 7,800 mAh battery
+ Can connect to a wide variety of devices via USB-C and HDMI
+ Easy to bring around
+ OSD is easy to use with plenty of options
+ Great viewing angles
+ Can expand smartphone's productivity potential
+ Protective case gives you a variety of ways to make it stand
Negatives
- Colours are decent at best
- May behave weirdly depending on host device
- 5-way joystick is flimsy
- Speakers are practically pointless
- A little pricey
Unboxing the ASUS ZenScreen Touch MB16AMT
For our review unit, we had the following items inside the ASUS ZenScreen Touch MB16AMT box:
USB-C to USB-C cable
MicroHDMI to HDMI cable
USB-C to USB-A adapter
ASUS Pen
User Guide
ASUS VIP Member Notice
Protective Case
The ASUS ZenScreen Touch MB16AMT itself
Appearance
For the most part, the ASUS ZenScreen Touch MB16AMT portable monitor resembles a rather large tablet. In fact, the back resembles the older ZenPad tablets with the ASUS logo at the center and a hole on the corner for the ASUS Pen that looks kinda like a camera. You won't be seeing this as much as it will be completely covered by the protective case.
At the front, you have a 15.6-inch Full HD IPS touchscreen display with thin bezels, a power button, and the navigation button. The ASUS logo can be seen between the two buttons. The navigation button also functions as an analog stick for directional input, so you won't have a separate button for that. There's also "ZenScreen Touch" written on the top-left bezel.
On the left side, you have a speaker grille, a Micro HDMI, and a USB-C port. On the right side, you have a speaker grille which sits in solitude. There's also "Designed by ASUS in Taiwan" written on this side. There's nothing on the top and bottom of the portable monitor.
The protective case is an integral part of the ASUS ZenScreen Touch MB16AMT portable monitor. It's a magnetic case so you just snap it on and it will stick to the monitor without worries of it falling off. The protective case allows it to stand at three different angles, with one of them being completely flat.
Overall, the ASUS ZenScreen Touch MB16AMT portable monitor has a simple design that is oddly reminiscent of the ZenPad tablets. Unlike the base ASUS ZenScreen portable monitor, this one has built-in speakers, a touchscreen display, a Micro HDMI port, and the analog stick navigation button. It has a clean look with slim bezels which I'm sure many will like
Specifications
Panel Size
Wide Screen 15.6″, 16:9
Panel Type
IPS
True Resolution
1920 X 1080
Display Viewing Area (HxV)
344.16 x 193.59 mm
Display Surface
Non-glare
Touchscreen
Yes, 10-point touch
Pixel Pitch
0.179 mm
Brightness
250 cd/m2
Contrast Ratio
700:1
Viewing Angle (CR≧10)
178°(H) / 178°(V)
Response Time
5 ms (GTG)
Display Colours
17 million colours (8-bit)
HDR Support
No
Refresh Rate
60 Hz
Low Blue Light
Yes
HDCP Support
Yes
Viewing Modes
sRGB, Scenery, Theater, Standard, Night View, Game, Reading, Darkroom
Adaptive Refresh Rate
No
Signal Input
Hybrid Signal USB Type-C
Micro HDMI / MHL
Audio
1W x 2 Stereo RMS
Power
<12W consumption
7800 mAh Li-polymer battery
Quick Charge 3.0
Mechanical Design
Chassis Colours : Dark gray
Slim Design : Yes
Super Narrow Bezel Design : Yes
Dimensions
359.7 x 227.4 x 9.0 mm, 0.9 kg
Performance
Like with our other monitor reviews, we put it to the test with DisplayCAL using Spyder5 to see how well it performs. Let's dive right into the benchmark prior to calibration.
| | | |
| --- | --- | --- |
| Measured whitepoint | 5.03 | Not OK |
| Measured display profile whitepoint | 0.24 | |
| Average ΔE*00 | 2.64 | Not OK |
| Maximum ΔE*00 | 52.51 | Not OK |
At 100% brightness, the measurement test results are kinda bad. To get the best possible scores, it's recommended to get a score less than 1 for whitepoints and the average ΔE00. As for the maximum ΔE00, it's best to score less than 3.
| | | |
| --- | --- | --- |
| Measured whitepoint | 0.99 | OK |
| Measured display profile whitepoint | 0.44 | |
| Average ΔE*00 | 0.28 | OK |
| Maximum ΔE*00 | 1.61 | OK |
Once it has been calibrated, the scores have gotten significantly better. We've tried a few times using it in different conditions, including USB-C and micro HDMI, and this was the best result we got. We believe USB-C version plays a role in the quality as the results we got were from Thunderbolt 3. On a USB 3.1 Type-C Gen1, it was a bit off.
As for the colour gamut, the ASUS ZenScreen Touch MB16AMT managed to cover 58.6% sRGB, 40.8% Adobe RGB, and 41.8% DCI-P3 after calibration. For Gamut volume on the other hand, it covers 59.2% sRGB, 40.8% Adobe RGB and 41.9% DCI-P3. The scores aren't great, so colour-accurate work wouldn't be the best on this portable monitor.
We ran the display uniformity test to see if each part of the display are equally lit up, with the centre square used as a guide and compared to the others. For the most part, the ASUS ZenScreen Touch MB16AMT performed pretty well. It had recommended tolerance for the most part, with the bottom two edges getting a nominal score. This essentially adds up to what I see with my own eyes as there's no noticeable dim anywhere.
As for battery life, I find myself using this for close to 4 hours before the battery runs out, but never more than that. Charging it is convenient at least with the USB-C port, so you can always use a powerbank or smartphone chargers. As far as power consumption is concerned, it uses at the highest.
User Experience
The ASUS ZenScreen Touch MB16AMT portable monitor that is very easy to use. The port features hybrid signal compatibility, meaning that it only needs a single USB connector to power it and transmit display. You can connect devices to it via the USB-C port and Micro HDMI port. The USB-C port provides power and keeps the 7800 mAh battery charged.
You can also use the included USB-C to USB-A adapter, but you will need to download the driver from the official website for it to display visuals, which makes it a bit of a hassle. Essentially, you can connect it to a wide variety of devices like smartphones, tablets, PC, cameras, and game consoles.
With the protective case, you can have the ASUS ZenScreen Touch MB16AMT portable monitor stand in a variety of ways given how strong the magnet is:
Landscape orientation with two tilt adjustments
Landscape orientation for higher viewing angle
A folded portrait orientation
When you've gotten the ASUS ZenScreen Touch MB16AMT portable monitor up and running, then it's time to check out the OSD settings. You have a variety of colour modes suitable for different situations that you can choose from. You can also adjust specific settings such as auto rotation, speakers, touchscreen, and more.
I love the fact that there are plenty of options that you can tweak here and how easy it is to use. What I would like to improve on is the 5-way joystick used to navigate the OSD. It's rather flimsy and not particularly comfortable to use. A rubber grip would easily solve this. Having to press the joystick twice to open up the menu is a smart choice to prevent accidental presses.
Alternatively, you can use the ASUS DisplayWidget software on Windows to adjust the settings.
Moving on to the display itself, it's not the best around but it gets the job done. The viewing angles are great, up to 178°. I've seen better colour reproduction in plenty of monitors out there but that's not the point. What we have here is a portable productivity powerhouse. Having it serve as a secondary display or to have a larger screen on-the-go is great, no doubt about it.
However, it's not meant for colour-accurate work or competitive gaming. There is no FreeSync or GSYNC here, and it has a 60Hz refresh rate. Sure, it does have a Game Mode that can be enabled via the OSD but it can only optimize so much. I'm not saying that it's a bad monitor, it just depends on what you need in a portable monitor.
Having a 10-point touchscreen functionality is great. If connected to PC, you can now navigate using touchscreen rather than mouse / trackpad, which adds a layer of versatility. You can swipe, scroll, drag and pinch on the screen like a regular touchscreen. It works well with the ASUS Pen, giving you another creative outlet to express yourself. This can make work much easier on-the-go, be it simple office applications, picture editing, or video editing. Just be mindful of the colours.
It's worth noting that I had different experiences with the ASUS ZenScreen Touch MB16AMT portable monitor when it's connected to my desktop and laptop. On my Acer Predator Triton 500, it works perfectly fine but on my desktop (ASRock Fatal1ty AB350 Gaming-ITX/ac), it behaves a little strange. Despite being extended display, the touchscreen registers on my main display instead of the portable monitor itself. This may be due to USB-C port differences as the Triton 500 uses Thunderbolt 3 while my motherboard uses USB 3.1 Gen1 Type-C.
When connected to a smartphone, you can interact with it the same way and it works smoothly. For devices with a desktop mode like HUAWEI Desktop Mode or Samsung DeX, it gets even better. You can get a PC-like experience with all your apps but on a larger screen. All you need is a Bluetooth keyboard and you'll have one of the most convenient, portable productivity setups possible. That or you could just enjoy mobile gaming on a big screen. I've tested this with my HUAWEI Mate 20 X and it works great.
The ASUS ZenScreen Touch MB16AMT works fine with a PlayStation 4, just that you have to connect it using the included HDMI to MicroHDMI cable. Colours look a little bit washed out but it's nowhere enough to be a problem. I didn't notice any particular delays with button presses and actions being executed, so you can game on it just fine.
With the Nintendo Switch, I had to play around with it a little bit more. You can't simply connect it directly to the ASUS ZenScreen Touch MB16AMT via USB-C. You will still need to use the official dock and connect to it via HDMI. If you're hoping for a portable Nintendo Switch gaming setup with a bigger screen on-the-go, that won't be happening here. You will still need a power outlet for the dock. Apart from that, colours are decent and no particular delays that I've noticed while gaming.
The ASUS ZenScreen Touch MB16AMT portable monitor has built-in 1W stereo speakers. However, I don't foresee anyone really making use of it unless they don't have any other choice. It's soft and sound quality is just decent at best. You're definitely better off with a pair of headphones or portable speakers.
ASUS ZenScreen Touch MB16AMT Verdict
The ASUS ZenScreen Touch MB16AMT portable monitor is an interesting piece of hardware. It truly is a portable productivity powerhouse that will be useful for those with an active, on-the-go lifestyle. It works great as a secondary display, it adds touchscreen functionality to your PC, expands your smartphone's productivity potential, and is easy to carry around.
However, the colours aren't the best, the 5-way joystick is flimsy, it can behave weirdly depending on the host device, a little pricey (RM1,769), and the speakers are practically pointless. If what you're looking for is to have a secondary or bigger display that's easy to bring around, it's hard to say no.
With that, I award the ASUS ZenScreen Touch MB16AMT portable monitor with our Silver Pokdeward.