Review
Black Shark 2 Pro Review — the sum of quirky decisions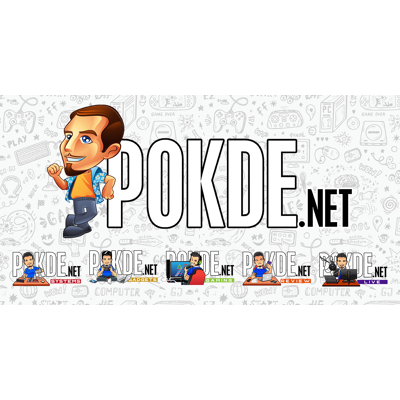 Overview
The Black Shark 2 Pro offers top notch specifications clad in a beautifully crafted blend of glass and metal, and it doesn't even cost that much. And it absolutely trounces another Snapdragon 855+ device we have tested across our benchmark suite...
8GB + 128GB: RM2499
12GB + 256GB: RM2999
Positives
+ Flashy Gulf Blue color option is a real breath of fresh air
+ Impressive array of accessories included
+ Excellent specifications
+ Fastest smartphone we have tested yet
+ Camera produces nice results
+ Reasonably priced for the specs offered
Negatives
- A gaming smartphone without a headphone jack is really dumb
- Pressure-sensitive display is not as intuitive as shoulder triggers
- Design of hard case prevents use of USB-C port when gamepads are connected
- Bad translations
Gaming phones are the next big thing for smartphones. It used to be big screens, then good cameras and now, gaming performance. Not that I am complaining, because I do my fair share of gaming on my smartphone too. Today we will be taking a look at the Black Shark 2 Pro, a gaming phone designed to go head-to-head against the likes of the ROG Phone and nubia Red Magic series.
What's in the box?
Let's start with the unboxing. Unfortunately one of the first areas the Black Shark 2 Pro loses out to the ROG Phone is the exclusivity of the packaging. Unlike the latter, it comes in a rather simple box. Entirely fine to be honest, as we definitely don't consider awesome packaging to swing us in favor of a particular product.
Born to compete. I guess it really explains the whole brand ideology of Black Shark. We got the Gulf Blue color option which is a lot more aggressive than the other colorways Black Shark offers with the Black Shark 2 Pro.
We received the Black Shark 2 Pro complete with the right half of the Gamepad 2.0 as well as the case to slot in both the controllers. So let's check it out.
Appearance
The Black Shark 2 Pro actually has more flair under its fancy glass-metal back. The blue coloration gives way to a greenish hue when light hits it at just the right angle. It's also worth noting that the glass here is actually bent from the flat sides to meet the raised center line.
Bending glass isn't actually that easy to pull off, so I am surprised to see it here. And yes, I had my doubts, I thought it was plastic in the beginning, but it's actually glass. As if that's not enough, there are also lines embossed onto the glass to add to the whole visual and tactile experience. And then there's RGB illumination.
Over on the front we see a large 6.39″ OLED display. No notches, and it gets symmetrical cutouts for mesh along the top and bottom edges which have speakers lying behind them. The speakers behind them aren't identical though, but more on that later.
For those who want even more RGB, there's more here on the side. The sides here features two strips that is more functional than the one on the back. It serves as a notification light too aside from being a fancy charging meter indicating the battery level as you charge it.
Specifications
CPU:
Snapdragon 855 Plus (1 x Kryo 485 Gold @ 2.96 GHz + 3 x Kryo 485 Gold @ 2.42 GHz + 4 x Kryo 485 Silver @ 1.8 GHz), 7nm FinFET
GPU:
Adreno 640 @ 672 MHz
RAM:
8GB LPDDR4x 2133 MHz
Display:
6.39″ FHD+ (2340 x 1080), AMOLED, 430-nit typical brightness, DC dimming, 108.9% DCI-P3 gamut
Storage:
128GB UFS 3.0
Camera:
Main Camera(s)
48MP f/1.75 + 12MP f/2.2 2x telephoto
Night mode, Pro mode, 48MP mode, Ultra macro, 4K30 video, 720p1920/1080p120 slow mo, AI beauty, auto HDR, AI scene recognition
Front Camera
20MP f/2.0
AI Beauty, portrait mode, 1080p30 video
OS:
Joy UI based on Android 9 Pie
Connectivity:
LTE Band 1/2/3/4/5/7/8/19/20/28/34/38/39/40/41
Wi-Fi 802.11 a/b/g/n/ac (2.4 GHz, 5 GHz), 2*2 MIMO, MU-MIMO
Bluetooth 5.0
SIM:
Dual SIM
Battery:
Li-Po 4000 mAh (non-removable)
27W QuickCharge 4+
Dimensions:
163.61 x 75.01 x 8.77~10.07 mm
Weight:
205g
Ingress protection:
N/A
Performance
You would expect the fastest chipset in the market right now to outperform every other phone out there. Surprisingly, even after multiple runs, the Black Shark 2 Pro doesn't really pull ahead of the Xiaomi Mi 9T Pro. But then again, at these levels of performance, you really don't need any more grunt.
The single-core performance of the Snapdragon 855 Plus is still behind the Exynos 9820. Here we see a more apparent difference between the Black Shark 2 Pro and the lesser Snapdragon 855 devices.
GPU performance is another area which the Black Shark 2 Pro pulls clear ahead of the competition. Well, it's definitely worthy of being called a gaming phone with this much graphics horsepower.
PCMark performance is not exactly the best. But then again, these scores are up there with the best of them so nothing to worry about here.
It seems the 4000 mAh battery is actually insufficient to handle the Snapdragon 855+. We see that the Black Shark 2 Pro underperforming when compared to the likes of the Mi 9T Pro. Considering that the Snapdragon 855+ is an overclocked chip after all, it may be operating above its efficiency curve, thus the poor battery life results we see here.
My experience with its battery backup in my daily use somewhat corroborates my assumption, as I only managed to squeeze out less than 5 hours out of the 4000 mAh battery. The lack of a Dark/Night mode may have worsened things a bit, considering its an AMOLED panel here.
While many gaming phones tout good cooling, the Black Shark 2 Pro comes up a bit short. When playing COD Mobile at 60 fps for extended periods, I noted temperatures of around 46°C on the back, which did indeed make it rather uncomfortable to hold.
User Experience
So as a gaming phone and all, we would of course have to do more than our fair share of gaming to evaluate its proficiency at the task. Also, it's fun, so why not? Anyway, here's my experience with the device.
How well does it game?
So, let's start off with the main advantage of the Black Shark 2 Pro: pressure sensitive display, or what Black Shark calls Master Touch. It's like Black Shark tried to cram the other gaming phones' shoulder buttons under the display, to mixed success.
For starters, it's too easy to accidentally apply more pressure on the screen. For example, when driving in COD Mobile, it was just too easy to apply too much pressure and actuate the trigger instead of turning left or right. At this point you would probably be saying, "But there's adjustable sensitivity!"
Yes, there is. But you would want the sensitivity to be low enough to be able to quickly pull the trigger or bring up the scopes, which means you want it to actuate at just slightly above swiping. Generally, I think triggers on the shoulders are still a lot more intuitive, although Black Shark's design mean less trouble with fancy third party cases that cover all over the edges of the device. Also, it does offer an advantage over smartphones without the feature, so I would still say its a good addition to the feature set, albeit not one without its flaws.
Now if you get the phone here in Malaysia, you do get a hard case which allows you to slot in the controllers, which are included with the Malaysian sets. Aaaand that's where more design flaws appear.
The Black Shark 2 Pro doesn't come with a headphone jack, and the case is designed for you to slot in the right gamepad blocking the USB-C port entirely. No way to use headphones while gaming. Bluetooth headphones are a possibility but that's one I would want to avoid as much as I can.
And while the gamepads each have a USB-C port, that's only for charging. The controllers themselves work over Bluetooth, which should allow them to work independently of the phone, but unfortunately there's no dock for the two gamepads to dock into without attaching them to the Black Shark 2 Pro. You can maybe attach them to the case and prop the phone up against something, but then your hands are so far apart with nothing in between its quite laughable. Also worth mentioning is frequent removing and attaching the case can scrape the anodized coat off the aluminium body of the Black Shark 2 Pro.
In use the gamepads are pretty decent. The joystick is rather responsive and you can even tune the sensitivity to your taste. There's one weird quirk though: you can't click the joystick. The buttons are clicky with the shoulder buttons being quite tactile as well. For reference, all the buttons feel more like the buttons you would find on a gaming mouse, rather than a standard game controller. I would also say Black Shark has done a pretty good job with the key mapping too, with as seamless an experience as I would expect.
With that said, I never got used to using the gamepad. I still preferred using the pressure sensitive under-display triggers on the Black Shark 2 Pro itself for my COD Mobile sessions. Probably because as I used the phone for gaming at the mamak, I didn't carry the gamepad, and thus was more accustomed to it than the controllers.
Last but not least, the stereo front facing speakers flanking the display are really effective enough that I have pretty much abandoned my Cooler Master MH752 which was part of my gaming setup when I used to play on the POCOPHONE F1. Now, the lack of a headphone jack on the Black Shark 2 Pro may have also been a major deterrent from using headphones, but the speakers really do sound good enough for some casual gaming. The earpiece is noticeably less powerful as compared to the speaker on the bottom, but you probably won't notice it if you aren't nitpicking.
As a smartphone…
While the Black Shark 2 Pro is is mainly a gaming smartphone, it does actually have a few tricks up its sleeve for the regular consumers. One of them is the motion estimation motion compensation technology on the Black Shark 2 Pro, or MEMC for short.
Essentially what it does is calculate the difference between two frames in a video and inserts more frames in there to give you a smoother video. Some may complain that it gives that "soap opera" effect, but for some videos it can be quite nice. A similar effect can be applied to games too although I found it to be somewhat of a nuisance when trying to frantically seek out enemies.
Now, the experience of actually carrying it around. The included hard case is pretty nice with it exposing the curves of the Black Shark 2 Pro for a more ergonomic grip. This design however exposes the chamfered edges of the device, which meant you might collect some minor dings here and there rather easily. For those who prefer lighter phones, you can also skip the Black Shark 2 Pro as its a pretty substantial device at 205 grams. I personally don't mind it and I prefer slightly heavier phones myself.
Moving on, let's talk a bit about Joy UI. Black Shark developed their own Android skin which isn't that much of a skin. It's more like stock Android with some customized bits here and there to accommodate the additional features Black Shark built into the Black Shark 2 Pro.
The issue is that Black Shark hired some very lousy translators, with some descriptions of the features not making any sense at all. Aside from that, it's pretty much like using stock Android.
Fortunately they did use MIUI's camera, which meant some nice features like Night mode and the very nifty peaking mode in manual focus are here as well. The camera hardware here is limited to dual cameras unlike Xiaomi's recent barrage of triple camera setups, so you only get to switch between the primary 48MP camera and a secondary 12MP 2x telephoto camera. For some reason you can't take portraits with the main camera, instead forcing you to deal with the telephoto lens' smaller field of view.
Results are pretty much in line with the rest of Xiaomi's lineup. Interesting Night mode results, excellent detail in good lighting with the primary camera. The zoom camera is slightly weaker, but it still produces good results in well-lit conditions. You can check out the full-sized images here.
Conclusion
You can do much worse for RM2499 if you want a gaming smartphone. The Black Shark 2 Pro may not be the perfect gaming phone for me, but it is still a cut above many other flagship smartphones when it comes to gaming. My main issues with it are the weird design choices as well as the absolutely deplorable translation work which makes the Black Shark 2 Pro seem like a rushed job.
I would probably recommend the Black Shark 2 Pro if you are looking for a smartphone that will give you an additional edge in gaming, but you aren't willing to part with more than the RM2500 that Black Shark is asking for.
If you ask me what I would hope the Black Shark 3 will tout, this would be my checklist:
3.5mm headphone jack
>60 Hz display
Shoulder triggers
Wide-angle camera instead of telephoto
Better translations in the UI
Our thanks to Black Shark Malaysia for sending us the Black Shark 2 Pro for review.