Review
Transcend SSD370S 512GB SSD review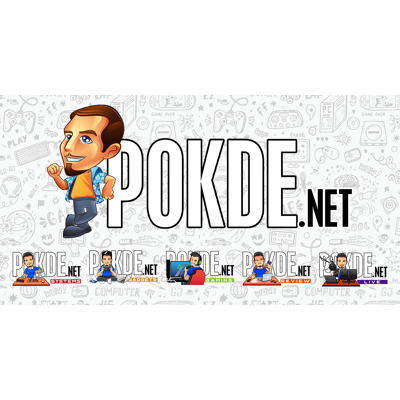 Positives
+ Comprehensive package; comes with 3.5" bracket
+ Aluminium chassis
+ Lightweight
+ MLC NAND flash
+ Fast performance
+ Affordable pricing
Negatives
- SSD Scope suite is not as feature-rich as what others offer
Now, I have not used an SSD with my own personal laptop before. Reviewing the latest notebooks packing SSDs left me a little disappointed with my own laptop. Of course, as an enthusiast I thought of upgrading to an SSD. Back then, it was the Transcend SSD370 that attracted me with its great pricing and attractive performance. I never got around to getting it though. Just recently, Transcend sent me their revision of the Transcend SSD370, the aptly named Transcend SSD370S, for me to review. As quick as I could, I started to clone my drive and start using it. Here is my review of the Transcend SSD370S 512GB.
Packaging
The front of the packaging is white and red, with a few highlight features listed. Worth noting is that MLC NAND is used here, which is said to be more reliable than the higher density TLC NAND.
Over on the back, more detailed information is made available. It is also here we find that it is covered by a three year warranty.
Opening it up we find the SSD itself, protected by a plastic shell and an electrostatic protection bag, the metal 3.5″ bracket and the usual documentation along with some brochures of their other products.
Appearance
The Transcend SSD370S feature a full metal case, a step up over the more common plastic cases. While solid state storage is inherently a lot more shock proof than its rotating media brethen, it does not hurt to have better resilience. In any case, the Transcend SSD370S looks quite premium.
Flipping the drive over we a sticker and some screw holes for mounting. The drive looks great with the bare aluminium finish, but then SSDs spend most of the time behind the scenes far away from sight, especially if it is used like the way I tested this review sample; putting it into a laptop.
Specifications
Testing Methodology
The Transcend SSD370S 512GB tested is set up as my OS drive, with the data on the original drive cloned with Macrium Reflect Free. The included SSD Scope suite does allow for system cloning but the features are far more sparse compared to Macrium Reflect. The drive is 41% filled with all kinds of data, including games, software, images and media files.
TRIM is turned on, write caching is enabled. I am running Windows 10 Pro Insider Preview on my Lenovo Y50 with an Intel Core i7-4710HQ and 16GB DDR3L-1600 RAM.
Performance
The Transcend SSD370S 512GB will be put to test with the AS SSD and CrystalDiskMark benchmarks, two benchmarks that I turn to when benchmarking storage performance in the gaming notebooks I have reviewed. Also used was BootRacer, which recorded a solid boot time of 31 seconds.
In CrystalDiskMark, it managed to show me numbers that are close to the speeds Transcend is touting for this drive. Transcend claims 560MB/s read and 460MB/s write, which sees our results being a bit lower for read speeds and just a bit faster at writing.
AS SSD reports similar speeds, with some insight into the (fast) access times.
Conclusion
The Transcend SSD370S 512GB is an amazing upgrade from slower conventional hard disk drives, offering everything that you need from an SSD. The SRP of this drive is a rather lofty RM749, but with some minimal effort I managed to find one at the affordable price tag of around RM638. At this price range, this performance is great and definitely makes a massive difference coming from slower 5400RPM HDDs. I will give it our Silver Pokdeward for its great value!