Review
Razer Kraken Tournament Edition Gaming Headset Review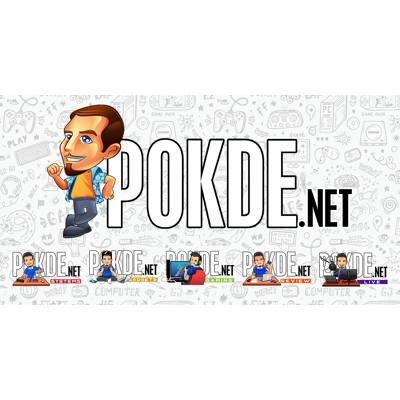 Positives
+ Sounds great in gaming, especially with THX Spatial Audio
+ Can be customized further for a better audio experience
+ Comfortable to use even for marathon gaming
+ Versatile as it can be used for PC, console, and smartphone
+ USB audio controller gives users more options on-the-fly
+ Collapsible microphone
Negatives
- Rather dated design
- Sounds stale for music and videos
- Microphone quality is decent at best
- A little pricey
- USB audio controller doesn't work properly on console
Razer Kraken Tournament Edition Gaming Headset Review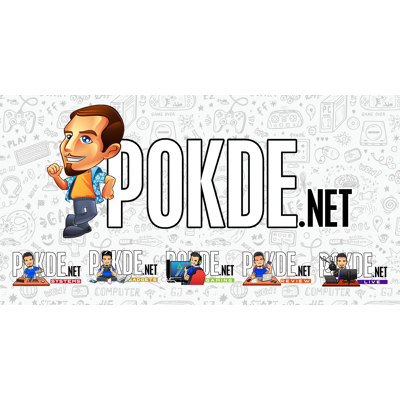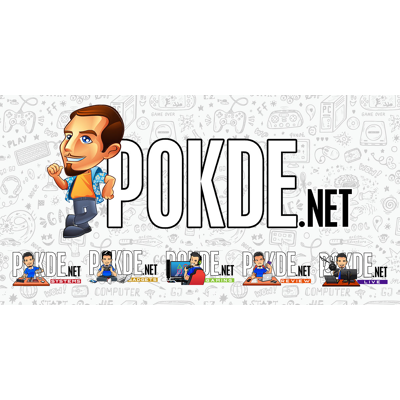 At this day and age, everyone is spoiled with choices when it comes to gaming headsets. There is simply too many to choose from and it can be tough to nail down which one is worth your money. Well, if the Razer Kraken Tournament Edition gaming headset is something you're considering, then today is a good day. Let's find out how it performs, shall we?
Unboxing the Razer Kraken Tournament Edition
Appearance
The Razer Kraken Tournament Edition looks pretty much the same as the other Kraken headsets they have released over the years. You have two rather large-sized earcups that would make you feel like a green Mega Man, a collapsible microphone, and a padded plastic headband with the stylized Razer name on it.
The earcups are now utilizing a cooling-gel infused cushion which is said to improve more on comfort. We will comment more on that at a later section of the review. On each earcup, you can the signature Razer triple-headed snake logo on a green surface, which I feel is a better fit for their brand presentation compared to the Razer Tiamat. On the left earcup is where the collapsible microphone is located as well as the wire. Going down that same wire and you will see the in-line volume control where you can adjust volume on-the-go.
While the headset itself uses a 3.5mm cable to connect to devices, you don't necessarily have to use that. The Razer Kraken Tournament Edition comes with a USB audio controller where you can adjust bass, toggle THX Spatial Audio, balance between game and mic audio, adjust volume, and mute the microphone.
The USB audio controller is a rather small and light device with about 2 meters worth of cable length, so don't worry if you need to game from the couch as it should be more than enough. However, there are some issues when using it outside of PC, which I will explain in a later section.
Overall, the Razer Kraken Tournament Edition still has its over-the-top design that is clearly catered towards gamers but given how it still looks the same for a number of releases, it feels rather dated by today's standards. This is not necessarily a bad thing, just depends on how you want your gaming headset to look like.
Specifications
Drivers:
Custom-tuned 50mm with Neodymium magnets
Frequency response:
12 Hz – 28 KHz
Sensitivity:
109 dB
Impedance:
32 Ω @ 1 kHz
Microphone:
Unidirectional microphone
Features:
In-line volume control
Microphone quick mute toggle
USB Adapter / Audio Controller
Cooling gel-infused ear cushions
THX Spatial Audio
Cable:
1.3 m / 4.27 ft Kevlar reinforced cable. 2 m for USB Audio Controller
User Experience
The Razer Kraken Tournament Edition can work out of the box without installing anything extra but that is only if you were to use it via the 3.5mm connector. With the use of the USB audio controller, you need to have Razer Synapse / Razer Central in order for it to work. Via that software, you will be able to customize your audio experience further. This includes equalizer options, adjusting the THX Spatial Audio positioning, toggle sound enhancements, and adjusting your microphone.
When I first started using the Razer Kraken Tournament Edition, I was confused as volume was clearly lacking and there was an endless beeping sound coming from it. I can barely hear what's happening my PC, and the beeping sound made it even worse. After fiddling around with some settings and installing the necessary software, I figured out why this was happening.
The beeping sound is actually to let people know that on the game / mic audio balance, you are more on the mic audio side. This is also why volume was soft on my end. After adjusting it towards the game audio, everything ran perfectly. If this is happening to you, it may not necessarily because there's not enough power coming in to the USB, which is a popular suggestion when looking up the issue on Google, so be sure to check the game / mic audio balance first.
As far as audio experience is concerned, the Razer Kraken Tournament Edition is a rather interesting gadget. To be completely blunt, I personally did not like using this for music or watching videos online. Audio sounded rather stale with no impact on bass even when I adjusted it, though it did feel a little better after adjusting the equalizer option. With THX Spatial Audio activated, I didn't hear any difference whatsoever for music and videos, though this may be due to limitations on the medium itself.
When playing games however, that changes a lot. It sounds so much better when I'm playing games like Overwatch, Tekken 7, and Dragon Quest XI. Especially in the case of Overwatch with THX Spatial Audio activated, I can get an idea as to where the direction of certain sounds are coming from, which certainly helps my elevates my gameplay experience. Because of this, it gave a more immersive gaming experience.
If you plan on using it for console gaming, you will need to connect it using the 3.5mm jack. For the PlayStation 4 and Xbox One, that will be on the controller itself. Connecting to the console via the USB audio controller will led to it being detected, but there will be no sound coming through. I tried fiddling around with the settings, putting the volume at max, and nothing seems to work. The microphone does get detected, and it is able to detect sounds coming to the mic, but there's no point in using it this way if you can't hear anything anyway.
Keep in mind that in this case, you will lack the customizability that is present on PC and with the USB audio controller. To the least, the headset itself is versatile in the sense that you can use it on multiple platforms, smartphone included. The microphone works on console as well when connected to the 3.5mm jack on the controller so no worries there.
For comfort, the cooling-gel infused ear cushions didn't really feel any different from the past Kraken headsets. It is very comfortable to use for long hours but as far as heat is concerned (in terms of the area around your ears feeling warm after prolonged use), it still feels about the same. Regardless, it is a comfortable gaming headset and I don't get pains at the top of my head (where the headband is situated) nor any major discomforts around the area of my ears.
I could personally describe to you how the microphone sounds like but what better way to know than to listen to it for yourself. In the video above here, I did a microphone sound test so you can get a clear idea of the microphone quality. I personally wouldn't use this to stream, but it's definitely more than enough for something simple like online voice chat.
Razer Kraken Tournament Edition Verdict
The Razer Kraken Tournament Edition is a decent gaming headset. It is only okay at best in multimedia applications like listening to music or watching videos, but the sound quality is amped up when it comes to gaming. It is a versatile headset that can be used on multiple platforms, and it is comfortable to use even for long hours.
The USB audio controller, while great on its own, feels rather limited given its compatibility issue with anything other than PC. I personally feel like the Kraken needs a brand new design to get people more interested in it as it feels rather dated at this point in time. Retailing for RM549, it is not a bad gaming headset but it is a bit pricey. There are certainly better options out there within the same price range but I wouldn't call it a regretful purchase. With that, I award the Razer Kraken Tournament Edition gaming headset with our Silver Pokdeward.