Review
Lenovo LOQ 15 (15APH8) Review – Fast, But Flawed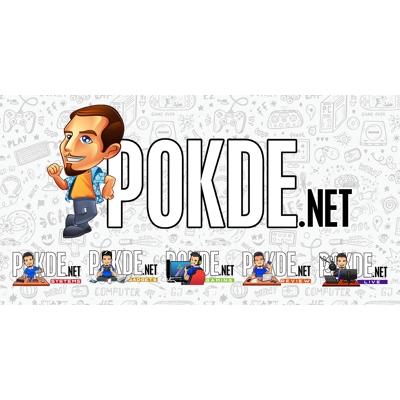 Overview
Lenovo's Ideapad Gaming series is now reborn as a new sub-brand, Lenovo LOQ. Amongst the 4 models currently released so far, the 15-inch AMD model is with us - we'll see how it stacks up.
2-year Premium Care Onsite Warranty (as configured)
*1-year standard as baseline, extensions optional
RM 5,210 (as configured, with baseline warranty)
*Configurable starting price RM3,949
Positives
+ Powerful AMD Ryzen CPU
+ Fan noises does not produce whine
+ Decent keyboard actuation
+ QHD 165Hz display
+ Adequate thermals on normal use
+ Rear I/O placement for cleaner desk setups
+ 140W USB-C Power Delivery support
Negatives
- No keyboard brightness controls
- Speakers' bass lacks punch
- 8GB RAM is insufficient for modern games
- CPU thermal throttling in Performance mode
- Bloatware causing freezes and annoyances
- Certain regions of keyboard gets extremely hot under heavy load
- General GPU driver issues (bugs?)
Unboxing
Nothing fancy from the outside of the Lenovo LOQ 15 (15APH8) box – just a simple Lenovo LOQ logo and that's about it. The packaging method is the more conventional foam-protected packaging seen in most mainstream laptop packaging. Inside the box you get items as follows:
Lenovo LOQ 15 (15APH8) main unit
170W power adapter
Lenovo LOQ M100 RGB gaming mouse (optional)
Warranty leaflet
Warranty information
Regulatory information
Quick start guide
Let's just talk a bit about the included LOQ M100 gaming mouse. It comes included in our unit, but it's an optional item (which is a RM30 add-on) if you head to Lenovo's configurator and see for yourself. It's got all the basic functions you need out of a gaming mouse, however my brief experience with it frankly is not great. Buttons are very mushy to press on, and just unsatisfying to use in general if you ever tried the higher-quality ones. Still, it's a mere RM30 option – so you get what you paid for.
Walkaround
While this laptop bears a new name, most of its design are carried over the preceding IdeaPad Gaming 3 lineup, with minor facelifts derived from the final 'Gen 7' model. This LOQ 15 remains one of the very few models to still retain rear-facing I/O (most has transitioned to side for cooling reasons), and the prominent "overhang" on the rear is one that should tell you it has been designed with cooling in mind.
This particular model retains the old 15-inch 16:9 panel, although similar model with 16-inch 16:10 panel exists as well. Keyboard layout and design is virtually unchanged from the IdeaPad, with the center-aligned power button also doubling up as power profile indicator, which displays blue, white, red and purple depending on which one you select. Underside reveals a rather generous amount of air intake area, so no concerns of the cooling system being "suffocated" here.
The webcam is a 1080p unit (which is optional), and it comes with an electronic killswitch located at the right side of the chassis, accompanied by a single USB-A port (the older model uses a physical shutter). You will see plenty of grilles here, featuring a standard 2-fan, 4-way exhaust system that is common in most high-performance laptops. On the left side, you get a USB-C port that also doubles up as DisplayPort 1.4 output and up to 140W of USB Power Delivery – provided you have a USB charger powerful enough to feed it. Next to it is your good old headphone jack to connect your wired headsets.
Lenovo's gaming laptop design delegated most of its laptop I/O to the rear, and in this case we get two more USB-A ports, a single RJ-45 LAN port, HDMI 2.1 output (capable of 4K144), and the proprietary rectangular-shaped DC power input. Here you get a bit of light blue accents streaking across the rear exhausts which should make it stand out somewhat in the sea of gray-looking machines.
Specifications
Lenovo LOQ 15 (15APH8)
*Specification listed as configured. Refer to manufacturer website for full list of available configurations.
CPU
AMD Ryzen 7 7840HS (Zen 4 microarchitecture – 8 cores, 16 threads)
Lenovo LA1 AI Engine+ custom co-processor
RAM
8GB DDR5-5600 (SODIMM)
*Additional SODIMM slot available
Graphics
Integrated: AMD Radeon 780M
Discrete: NVIDIA GeForce RTX 4050 Laptop GPU (95W TGP)
GPU Multiplexer (MUX) available
Storage
Micron 2450 SSD 512GB (MTFDKCD512TFK – PCIe 4.0, M.2 2242)
*Additional M.2 slot available
Display
15.6″ QHD 16:9 IPS, 2560×1440@165Hz
100% sRGB, 350 nits brightness
5ms/3ms response time
NVIDIA G-SYNC / AMD FreeSync Premium
Anti-glare non-touch panel
Speakers
Downward-firing stereo speakers
Steelseries Nahimic Audio
Webcam
1080p, electronic webcam shutter
I/O

Rear:
2x USB 3.2 Gen 2 Type-A
1x RJ-45 LAN
1x HDMI 2.1

1x DC-in
Left:
1x USB 3.2 Gen 2 Type-C (DisplayPort 1.4 Alt Mode, 140W USB-C Power Delivery support)
1x 3.5mm combo Jack
Right:
1x USB 2.0 Type-A

Connectivity
Wi-Fi 6, Bluetooth 5.1 (Realtek RTL8852BE)
Battery
60Wh 4-cell Li-Po
Fast charging support (0-70% in 30 minutes)
Power Supply
170W, DC input
Operating System
Windows 11 Home
Dimensions
359.6 x 264.8 x 25.2 mm
Weight
(Starting at) 2.4kg
Performance
This particular Lenovo LOQ 15 comes configured with a 512GB M.2 2242 QLC SSD – tracing back the SSD number points us to another Micron 2400-powered machine (we previously reviewed the ROG Flow Z13 with the same model, albeit that comes in 1TB M.2 2230 form). While PCIe 4.0 on paper, the performance are more in line with top-tier PCIe 3.0 models – that is to say it's very much sufficient for any kind of gaming workloads you can throw at it.
Although it's worth nothing that being a 512GB drive meant there are some performance disadvantages when you compare it to the ROG Flow Z13 we just mentioned, as the 1TB model from that machine allows the controller to really flex its muscles. That being said, normal day-to-day use should produce very little difference between the two laptops.
Next up is the classic Cinebench test. Single-core performance doesn't spell exactly good news for the AMD Ryzen 7 7840HS, as it falls behind by 13% – definitely measurable if you're working on single-core-heavy workloads. That being said, thanks to Ryzen's power-performance scaling characteristics, you can churn out good amounts of multicore performance despite running on Quiet mode (which definitively outran the ROG Flow with its own Silent Mode profile). Good news for the kind of people who let the machines do its job quicker in the background without disturbing your ears.
We also get another head-to-head opportunity with both machines running RTX 4050 (albeit with different TGPs), plus the older RTX 3070 Ti courtesy of ROG Flow X16 for reference. Unsurprisingly, the RTX 3070 outpaced both models; though the more surprising part comes from the RTX 4050 in LOQ 15 is in fact behind the Flow when that laptop gets pinned to its limits. For reference, the Flow is designed with 65W TGP, while the LOQ has 95W TGP to work with – although in practice the 95W is only possible in limited scenarios (we'll explain in a bit).
In 3DMark Time Spy, the gap between LOQ 15's RTX 4050 and Flow X16's RTX 3070 Ti has shrunk significantly; at just a 12% deficit considering the gap between product segments. Still, this is all synthetic – running actual games is another matter altogether. For the actual game benchmarks, keep reading.
Another graphical test, although this time around the LOQ 15 managed to lead the pack of RTX 4050 laptops fairly convincingly. The RTX 4050's ray tracing performance is fairly close to that of the RTX 3070 Ti – we reckon it'll likely outpace a laptop with RTX 3060 or in best cases, keep up with low-TGP variants of RTX 3070 Laptop GPUs.
Generally the Balanced power profile provides the performance good enough for most cases, as it's reasonably close to what Performance model can deliver (although Red Dead Redemption 2 in FHD will make use of that extra power in a fairly linear manner). Turning on MUX will net you a couple of extra frames, but it's not a gap big enough to warrant inconveniences if you're pulling the plug away to take the laptop elsewhere, for the most part.
It's worth nothing that while Lenovo says the RTX 4050 has 95W TGP on paper, in practice you're not seeing that number (unless you choose to override manually in a fourth "Manual" mode in Lenovo Vantage app). For example, the Quiet mode locks the combined platform power (CPU+GPU) to a total of 75W, and allocates 35-40W to the GPU depending on the scene. Balanced raises that limit to 105W (65+40W) and Performance only managed to raise it just a bit more to ~110W total platform power (70+40W).
Moving on to less gamer-y stuffs, Novabench. Regardless of which power profile you're sticking with, it looks like the performance difference is largely negligible for this benchmark. The only difference you'll get is slightly more CPU performance – but that's a mere 3% from lowest to highest scores, barely outside of error margins.
Once again, Balanced power mode provides the sweet spot with the highest scores in this PCMark 10 test. The RTX 4050 net a big win for the LOQ 15, scoring generally around 12,000 points for the Digital Content Creation tasks – good news for creators. Just make sure you configure 16GB of RAM if you're taking one of these home. On the contrary, the Essentials score are a fair bit lower than ROG Flow Z13 as well.
Given that Lenovo's LOQ 15 is a gaming laptop, battery life is not always a given – especially for traditional clamshell type laptops as there simply are higher priorities such as CPU, GPU, RAM and cooling. That said, Balanced Mode still provides you slightly over 5 hours of runtime, while Quiet Mode managed to squeeze it to nearly 6 hours. Performance Mode is disabled when running on battery power – so no results here.
The Good
Let's begin with the good: knowing Ryzens, they're a potent bunch in the laptop scene for the last few years. The Ryzen's efficiency continues to be a key advantage for Team Red, which is capable of delivering higher performance against Intel's Core i7-13700H (6P+8E, which on paper should at least surpass Ryzen if given high enough power budget). If you're crunching through renders or code compiling with this machine – it won't break a sweat doing it.
Another relatively strong point is the fan noise – on Quiet mode, the fans barely produce any noise above the noise floor, and no high frequency whine has been observed throughout the fan curve. It does get loud when you're really pushing it, but it'll be a loud "whoosh" instead of reminding you of your last dentist visit, or your home's vacuum cleaner.
The keyboard is easy to get up to speed on, and doesn't feel too far off of a typical gaming laptop in terms of actuation.  It also helps that the keyboard is very much standard layout (some may say it's 96% – but it's standard as far as laptops go) so you won't be needing a learning curve to get used to odd key placements. The FnLock is also a convenient feature for those who frequently swaps between F1-F12 for gaming and feature keys for daily driving.
One of the key highlights of this Lenovo LOQ 15 belongs to the display – despite being a budget gaming laptop, it's got a (optional) QHD 165Hz display capable of providing sharp visuals and decent colors. It's no DCI-P3 panel that you can do color-critical work on, but 100% sRGB should be good enough for most people looking for a panel that display just enough colors, with relative accuracy.
The internal chips are well managed in terms of thermals, and it looks like Lenovo has a certain temperature target for these silicon while the fan speed adjusts itself to line up with the noise/thermal target. In all three scenarios the CPU hover at around 80 degrees in gaming, though specific workloads like rendering will push all its thermal headroom available when needed (under Performance mode).
The I/O also got a small upgrade and rearrangements from the preceding IdeaPad Gaming 3 model. It has gained a third USB-A port, and USB-C (which supports 140W USB-PD, mind you) moves from the rear to the left side for better accessibility, which is a small but definitely a nice quality-of-life improvement. Finally, this is my personal preference but a point some may agree with: the rear I/O makes cable management much easier and it just looks plain cleaner if you're the kind of user who plugs plenty of things, such as LAN, display outputs, power, USB and more. No cluttering in sight – how good is that?
The Bad
Here's the ugly part. First off, and this seems to be a somewhat glaring omission – the keyboard's RGB has no brightness controls whatsoever. This can get distracting when it overpowers the weak lighting in a room, but turning it off entirely could end up obscure the keys and you'll have to rely on muscle memory to try and find the key you want to reach. Hopefully there's a software workaround for this – but ideally a hardware key should be there for quick adjustments.
Speakers are also lacking (bass in particular), though it's not entirely surprising given the segment the LOQ sits in (as cheaper laptops often cuts corners this way to save costs). The main issue is down to unbalanced frequency reproduction, as low bass regions are often drowned out by mids and highs which can get fairly loud. I highly recommend turning off Surround Sound feature in Nahimic if you intend to get your hands dirty on EQ, as the feature will cause volume inconsistencies due to the way its loudness compensation work.
The biggest pain point of this laptop in my opinion is the single 8GB RAM onboard this laptop. Modern games almost universally require 16GB of RAM, and in some extreme cases 32GB (though it's far outside this laptop's scope). And there are cases where the insufficient RAM has caused inconsistent performance, or just generally dragged the CPU and GPU down. Forza Horizon 5 is one of the games that happen to exceed the RAM capacity available during our tests. The same issue could be even worse for content creation workloads – as RAM is vital for optimal workflow.
F1 2022 for one warns you for having too little RAM, and we also tried the recently-released Cinebench 2024 – but that wouldn't work as the benchmark tool requires minimum 16GB of RAM. It's upgradable though – provided you can find a suitable DDR5-5600 modules; or alternatively, you can always configure the correct 2x8GB configuration on the configurator as you go through the buying process.
The cooling system is actually adequate for its kind of performance, to be fair. Though, cramming a Ryzen 7 7840HS and giving it all the beans available (by that I mean 90W of power) doesn't seems like something this cooling system can actually handle – at least in our observations it did thermal throttle and fell back to 72W when it encountered a heavily multithreaded sustained workload. To be fair to the LOQ 15 – this is the worst-case scenario. We have not seen cases of thermal throttling elsewhere, which is a good thing, all things considered.
There's also another quirk regarding thermals – not inside, but rather outside. For some reason when under heavy gaming loads, the region below spacebar and arrow keys gets extremely hot to the touch, which is bad news if you happen to be the kind of gamer who relies on these keys for controls. I can't say exactly why there's hotspots on such an unusual location – given that CPUs and GPUs are not located there.
I also once encountered the system hanged for a minute or two during my testing, and found out that McAfee antivirus trial – hopefully it needs no introduction – is performing virus scans in the background and managed to hang the system while it's at it. To make things more annoying, the antivirus is constantly nagging at you in ways that instill fear towards any average user if they decide not to buy into the subscription. Bad showing, no doubt. (Search the term "dark pattern" and "confirmshaming" for the image seen below – you'll get what I mean.)
And finally, there's also issues revolving around the GPU driver. We can't determine if this is isolated to our particular unit or it's a persistent issue, but here goes. When you switch to dGPU mode (MUX on), graphical artifacts pops up in all kinds of ways at times, with odd colors and ghosting UI elements. It seemingly occurs more often after a game is launched – but we can't exactly quantify this. In any case, here's how it looks like:
Oddly enough, this doesn't happen when it's running on Optimus mode. If this is indeed a bug on OEM drivers, hopefully there's a new update that fixes this. (Side note: when we first received this particular unit, it had a mismatched GPU driver that locked its power to 60W – presumably out of sync from the way Lenovo handles their "platform power" instead of individual CPU/GPU power. We have since fixed it by rolling back to last available OEM driver, but issues like the one above occurred during our testing process.)
Verdict
Now, since the Lenovo allows for highly flexible configurability when it comes to buying a laptop, note that what we said is not entirely representative of LOQ 15 as a whole, but rather, on this very laptop with its own configuration (we'll note if otherwise).
The platform itself, that is to say things like keyboard, speakers, I/O, cooling (applies to all LOQ 15 models) – they're what you'd expect from a budget-centric model. Decent keyboards, solid I/O, and speakers being not-so-great. Cooling-wise, it's also pretty good all things considered, since a CPU at full tilt generating 90W of power is difficult for even the top-of-the-line laptops to pull it off; while thermals are reasonably well controlled, and the fans do not produce any distracting whines.
For this particular laptop, the hardware configuration comes unbalanced. A single 8GB of RAM is not going to fly these days, as games are demanding more and more resources – especially when it's given a QHD panel that's expectedly will require more compute power to deliver the pixels fast enough without major holdbacks. Your mileage may vary of course, and it's possible to configure a more balanced set of hardware (i.e. 7840HS, RTX 4060, 16GB RAM, 1TB SSD; or 7640HS, RTX 4050, 16GB RAM, 512GB SSD) that should make more sense out of your available budget.
Our configuration costs RM5,210.01 according to Lenovo's configurator, which assumes the baseline 1-year carry-in warranty. Additional services will cost more, but that's up to everyone's choices. You can start off with the minimum price of RM3,949 and go from there – although at this time of writing there is a single ready-to-ship variant that cost RM4,709 (which comes with a worse display, but bigger 16GB RAM and better warranty options).
I recommend you take a close look at what you're getting and get your hands dirty with the configurator if you want a laptop that avoids the general compromises such as RAM and displays – if you find that difficult, consider asking your resident tech expert to help you. In any case, it's possible to build a balanced and decently-performing laptop out of LOQ 15: you'll just need to look a bit closely.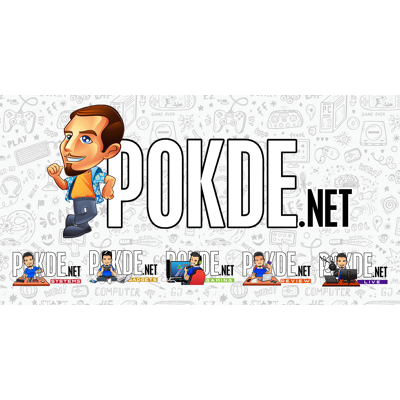 Special thanks to Lenovo Malaysia for providing us the LOQ 15 (15APH8, AMD) model for the purposes of this review.