Review
ASUS ROG Flow Z13 (GZ301V) Review – Still A Niche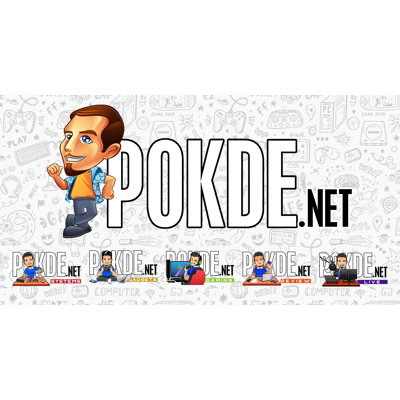 Overview
The ASUS ROG Flow Z13 is a gaming laptop in the shape of a 2-in-1 tablet, which is unusual. Should creators, gamers, or someone's who happens to be both, get this laptop? Read on.
Positives
+ Sufficient cooling
+ Respectable performance
+ Speedy, accurate and crisp display
+ Good typing feel
+ Lightweight
+ ASUS Pen stylus support
+ USB-C charging
+ Dedicated M.2 SSD access door
Negatives
- Fan comes with high pitch whine on certain speeds
- Kickstand is too stiff for adjustments
- Kickstand doesn't allow for vertical placements
- Scarce I/O options
- Surface gets hot to the touch when under heavy usage
- Random 'fan intakes blocked' warning
The ROG Flow Z13 returns – this time packed with Intel and NVIDIA's newest hardware and on paper, sounds like a serious piece of kit with a Core i9 and RTX graphics stuffed inside this rather small chassis. Still, in 2023, we are all still using clamshell laptops for the most part, and gaming laptops are still… gaming laptops. Now, let's see how does this latest crossover episode of 2-in-1 and gaming laptop turned out to be, and if you should consider this laptop (if you're the very niche group of laptop users that ASUS is going for with this laptop, anyway).
Unboxing
ROG laptops comes with ROG-grade boxes – and by that I mean painted black boxes as opposed to a more standard looking brown colors. Certainly won't be mistaken as anything else.
This box comes with three compartments. First is the laptop itself (right box, which also houses the ASUS Pen 2.0 underneath), and the charging cables are kept in the rectangular box on the left. With this laptop you also get a free laptop sleeve as shown here.
Opening the boxes and you get all of the following:
ASUS ROG Flow Z13 (GZ301V)
ASUS Pen 2.0
AC cable
130W USB-C PD power brick
User guide
Quick start guide
MyASUS leaflet
Oddly enough, the guidebooks are labeled as 'G Series' which obviously is not the case here – but the contents are in fact correct for this laptop so this is perhaps merely a printing oversight. And all of that papers are packed in the bubble wrap packaging which is rather overcompensating, to put it mildly.
Walkaround
Since this is a refresh of the 2022 model, much of the elements of the laptops are still the same from top to bottom – however, there are a few minor changes, both visually and mechanically.
Let's start off with what remained unchanged for this year. The see-through panel remains, as well as the rear chassis design, plus the rear camera placement. The kickstand is also the same, albeit it does away with red-colored accents and instead comes with a dark reflective purple on the corner of it. More stickers this time, too – with the new NVIDIA G-SYNC sticker; plus the Studio version of the RTX Graphics (same hardware, just comes pre-installed with NVIDIA Studio drivers. Users can switch to standard Game Ready drivers as needed.)
I/O wise, given that space is very limited for this kind of form factor, much of the I/O are offloaded to either the onboard Thunderbolt 4 port (which act as the sole charging port), or the semi-proprietary XGm port (runs on standard PCIe 3.0 x8 protocol) – both situated on the left side of the tablet. However, you'll need the ROG XG Mobile in order to expand your I/O options, and those things don't come cheap.
Aside from that, you get a single USB-A port and headphone jack on the right side, microSD card slot (hidden behind kickstand), and a dedicated M.2 2230 SSD access door just like the 2022 model. On the right side you also get power button and volume rocker, and side-firing speakers situated down below. The front facing camera uses a 5MP sensor which should do 1440p – and it comes with IR for Windows Hello support. On the bottom is pogo pins dedicated to the detachable keyboard.
Specifications
ASUS ROG Flow Z13 (GZ301V-UMU004W)
CPU
Intel Core i9-13900H (6P+8E – 14 cores, 20 threads)
RAM
16GB LPDDR5-5200, Dual channel soldered
Graphics
Integrated: Intel Iris Xe Graphics (96 EUs)
Discrete: NVIDIA GeForce RTX 4050 6GB (50W+15W Dynamic Boost)
GPU MUX Switch (NVIDIA Advanced Optimus)
Storage
Micron 2400 1TB (PCIe 4.0 x4, M.2 2230)
Display
13.4″ QHD+ 16:10 IPS, 2560×1600@165Hz
100% DCI-P3, 500 nits brightness
NVIDIA G-SYNC & Dolby Vision support
Corning Gorilla Glass DXC (glossy) panel
I/O

1x XGm PCIe 3.0 x8 port + USB 3.2 Gen 2 Type-C
1x Thunderbolt 4 (DisplayPort / USB-C Power Delivery support)
1x 3.5mm headphone jack

1x microSD UHS-II card reader
5MP IR front-facing camera
13MP rear camera

Connectivity
Wi-Fi 6E, Bluetooth 5.2 (Intel AX211)
Battery
56Wh
Power Supply
130W, USB-C Power Delivery
Dimensions
Chassis: 302mm x 206mm x 14.2mm
Keyboard: 302mm x 228mm x 5.6mm
Weight
Chassis: 1.18kg
Keyboard: 0.34kg
Performance
While the Micron 2400 SSD is based on PCIe 4.0 protocol, the size limitation – since it's a M.2 2230 module – meant that sequential read/write performance isn't fully utilizing the 7GB/s available. Still, the random I/O performance is respectable, though not really the bleeding-edge stuff you find in many aftermarket SSDs. You do get 1TB worth of space in this configuration – and given how big games are these days, 1TB is probably the bare minimum you can get away with these days if you have more than perhaps three games on hand.
Now with 14 cores and 20 threads, the Flow Z13 unsurprisingly has overtaken all the previous generation chips with relative ease. That being said, Performance mode seems to tie on the last-gen Flow Z13, we think this could be just down to Intel's relatively weaker power scaling on laptop designs. Single-core wise, it's the fastest so far, no question. Silent mode will hold back the CPU significantly, as the power limit is lowered down to just merely 20 watts, as opposed to 55W on Performance and 65W on Turbo mode. In exchange, you get significantly lower temperatures and very little fan noises (though fan whines exist).
Next is Superposition 4K benchmark. For a 50-class GPU, it's putting out some pretty respectable rasterization performance – surpassing RTX 3050 Ti-equipped laptops by quite some margins. It also helps that the increased VRAM (now 6GB) has given the GPU enough room to crunch through the benchmark, as that was a common limit for 4GB VRAM GPUs where performance can take a huge hit under this test.
3DMark Time Spy shows similar trends as the Superposition benchmark – but this time the gap to the RTX 3070 Ti is a fair bit closer – remember, that RTX 3070 Ti is at least two whole levels up in terms of product segments, so quite an impressive showing for the ROG Flow Z13 and its RTX 4050 GPU.
Raytracing-based benchmark, Port Royal is next. This time around the gap shrunk between three power profiles, and in all cases they're firmly in between the underpowered RTX 3050 Ti and more powerful RTX 3070 Ti Laptop GPUs. I still wouldn't say turning on ray tracing is a good idea – unless you're willing to give up resolution and framerates for it, but you can certainly do that, especially for titles with DLSS2/DLSS3.
We ran through a few gaming benchmarks and see how the laptop handles under different performance conditions. Keep your performance expectations reasonable – this RTX 4050 is still likely the 'entry ticket' for the entire RTX 40 series so you'll definitely have to dial back graphics if you want a smooth gaming experience. Again, I don't recommend ray tracing unless you opt to use DLSS and NVIDIA's other frame-boosting technologies (if the game supports it).
Productivity next. Performance mode is where the sweet spot is, but in any cases a laptop that come with Core i9 and RTX graphics should just about crunch through any productivity work you could throw at it – even some video editing and 3D rendering is not a problem for these hardware.
Finally, battery life – this will largely depend on your usage, of course. The laptop will automatically disable the RTX GPU to save power if there's no apps using it, and that way you can stretch the runtime of the ROG Flow Z13 to as long as 9 hours. Not too shabby for a laptop with just 56Wh of battery. If you want to squeeze that last bit of battery out for a bit more runtime, using GPU Eco Mode (which disables dGPU) and going past 10 hours should be doable.
The Good
At this point you'd think: given the hardware it's no surprise if it overheats, right? Yes and no. The first part is largely due to the way Intel boosts its clocks – with the first few seconds it'll push all the way to PL2 limit (95W), reaching 96°C in this case, then steps down to PL1 (65W in Turbo mode) when the cooling is fully saturated. The second part – running sustained workloads sees the CPU hovering at 88°C on Turbo mode, and less aggressive power profiles will drop it further. The RTX 4050 on the other hand is well under its 87°C thermal limit, hovering at 78°C (~62W power draw). In that sense, the ROG Flow Z13 is at least not thermally constrained.
Another highlight is the display. Gone was the old 4K60 or FHD+ 120Hz and in comes the QHD+ 165Hz panel which provides a good balance between sharpness and speed. That aside, having 100% DCI-P3 coverage makes it suitable for color-critical work and just general media consumption, including HDR video. As for the keyboard, it's not a traditional clamshell laptop keyboard so the relative lack of stiffness does make typing slightly less than ideal, but it's pretty good compared to its same-class competitors, with good amounts of key travel for tactile feedback. Plus, there's the single-zone RGB, if you're into that.
As for the speakers, I'd say they're workable. The bass isn't quite there, even after applying custom EQ through Dolby Access app. But aside from that, it's not too bad compared to other 13-inch equivalents, with high end productivity laptops usually acing this part pretty well. USB-C charging is definitely a plus, so can carry one less cable if you're charging on the go. Another small but neat feature is dedicated M.2 SSD access doors – as laptops these days almost universally require removing an entire bottom panel to perform any kind of maintenance or upgrade work.
The Bad
So, this laptop has some quirks you'll have to live with, mostly down to its tablet form factor. First, the fans while effective at cooling, comes with a high-pitch whining noise when the fan speeds are around 2500-3000RPM (where Silent Mode usually gets during load). Some people may find this noise rather distracting, and me wearing my own HyperX headset didn't quite filter away that whine. It goes away, or just gets flooded out as the fan speed picks up during Performance or Turbo mode – and at that point you get a loud whoosh as fans can spin up to a staggering 7000RPM when fully pinned.
I/O is the part where a big asterisk comes attached by default. The XGm port allows for some pretty significant I/O expansion, provided you own one of these – but they're sold separately, so if you're not buying that, you either have to settle with a Thunderbolt dock – and be sure to use the ones that come with charging capabilities as this laptop contains only one such port. Other than that, a single USB-A, headphone jack and microSD card is all you got. There's no HDMI port onboard as well, so just be aware. The glossy display meanwhile, is still a fingerprint magnet – definitely get a microfiber cloth at your hand's reach.
Another minor complaint goes to the kickstand, which I personally felt is too stiff. Adjusting it will definitely require two hands short for pulling it from a completely closed position, plus the design doesn't allow for vertical placements; and while you won't necessarily use touch inputs during heavy gaming sessions, I can see in some cases where creators may use touch to navigate the tablet during heavy workloads – which, the chassis can get very hot on the top half of the display. It's perhaps a quirk that you'll have to live with, but I'd like to see if ASUS can engineer a solution to provide better heat isolation.
Software wise, there's this minor glitch that the system thinks intake fans are blocked for some reason – though in no cases the fans were ever blocked or even have any object close to it. It could just be a faulty sensor or software bug, but in any case performance wasn't affected during the tests. Additionally, since this laptop comes with NVIDIA Studio drivers by default – sure, you technically can use it as a creator laptop, but isn't that better suited for their ProArt models? I'd argue that a gaming-centric tablet (even with ASUS Pen support) should probably still come with Game Ready Drivers by default, if that's what they're marketing this laptop towards.
Verdict
The ASUS ROG Flow Z13 is an incredibly specific product catering to a very specific niche – the people who wants a 2-in-1 that also happens to be capable of running AAA titles. You can find the first group of people fairly easily by itself, and you also can find plenty of gamers out there. I wonder how many people actually contemplated on buying this exact laptop, because even the Flow X13 would've been a much more sensible option – you still get touchscreens, better cooled hardware, slightly more expansive I/O and bigger battery too.
At RM8,999 (the sole spec coming to Malaysia so far), this is far from the 'value' option even among ROG models, so you'll need to evaluate if portability-over-performance is more suitable for you, or a more conventional performance-over-portability clamshell gaming laptop will get the job done better. If you happen to fit within that tiny niche of needing a high-performance gaming tablet and Flow X13 just won't cut it for whatever reason, well – you don't really have a second option, do you?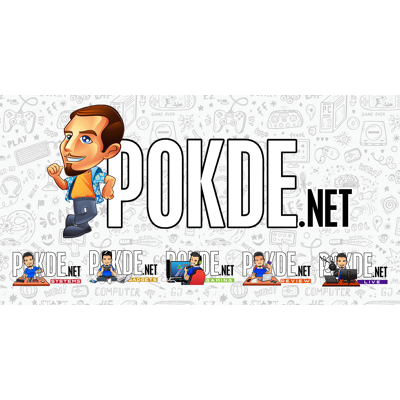 Special thanks to ASUS Malaysia for sending us the ROG Flow Z13 (GZ301V) for this review.