Review
ASUS ZenPad C 7.0 (Z170CG) Review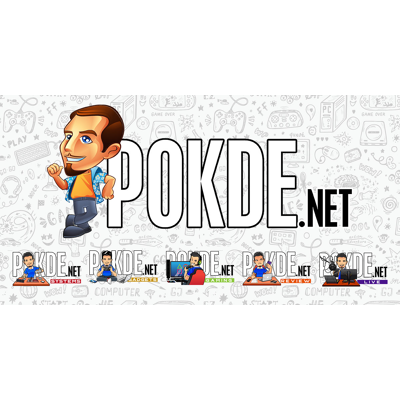 Positives
Very lightweight and slim
IPS panel at this price!
VERY affordable price
Negatives
Both speaker and earpiece the same speakers
Very poor camera
Sharp sides make it uncomfortable to hold
The first ever Zen device was actually Asus' Zenbook which happens to be an ultrabook.Since then, the "Zen" has spilled over to Zenfones and Zenwatches in which the former has built a solid identity for Asus. Today, let me introduce to you, yet another category for the Zen series – the ZenPad. Asus has decided to come up with a line up of ZenPads and I have the most affordable one in it's class in my hand right now – the Asus ZenPad C 7.0 (Z170CG).
Appearance
Let me spoil this for you if you haven't already spoil it for yourself, the price of this piece of gadget is only RM499. Hence, considering this, the materials used for this device is pretty handy. It has a plastic back which is not interchangeable like its other peers. The back has a grip like section that gives the device it's, well, grip, as well as looks, similar to ladies' handbag. The 2MPx camera decorates the top of the back. The front is a glass display filling up the whole area of the device. This is where things get a little edgy (pun intended). The sides of the display has a lifted edge that makes it a little uncomfortable to hold. The power button and the volume button is found on the right side of the device. There is a 3.5mm headphone jack at the top of the device, while at the bottom, you will find the micro USB cable charging port and guess what? A microphone! Yes, there is a speaker on the front panel too and yes, you can actually use the device for making calls! Finally, there is a slot at the back that houses the SDCard (YES!) and both SIMs of yours (YES!).
Specifications
If you are a power user and require a power churning tablet, then this one is definitely not for you. However, if you need a separate device with a larger display for reading or browsing, you may want to consider this. Let's begin with the specs of this little toy:
CPU:
Intel Atom X-3 Quad Core 1.04GHz
Display:
7″ LED Backlight WSVGA (1024 x 600) IPS
RAM:
1GB
Storage:
16GB Internal Storage + 5GB ASUS WebStorage free for life + microSD Card expansion slot
Camera:
Front: VGA
Rear: 2MPx
SIM:
Dual-SIM (micro)
OS:
Android 5.0.2 Lollipop
Battery:
13Wh Li-Po
Now, considering the specs vs the price tag, and the fact that it's being carried by Asus, this can be one of the fine China tablet killers. I would say, if you are going buy a tablet and are short on funds, this is one good option for you.
Performance
Honestly, if this section concerns you, then you may want to refrain from purchasing this device. The Asus ZenPad C 7.0 was never made for intense graphics gaming, but it can definitely eat up all the resource from your Clash of Clans that you throw at it. Although we were able to push about 20 fps on some VERY graphically intense gaming – if you must! The Intel Atom X-3 Quad Core is no super-over-clocking processor, so let's be decent with it.
Looking at the AnTuTu Benchmark scores, these are not bad really considering the price you pay for the device. Basically, you can
The multi-tasking can get a little clunky after running about 5 applications, upon which you can run the memory cleaner to make things snappier again. The battery life, however, is in a different world altogether. It houses a non-removable 13Wh Li-Po battery which surprisingly is pretty decent, especially when the device is on standby. In fact, when the device is on standby, it literally "sips" the battery, bringing a whole new level of battery life. On usage, of course, you could push under one day on heavy usage – which is pretty much standard on most devices today. In fact, if you look at the battery chart below, when the device is not being used (even for several hours or days), the battery seems like totally untouched. Yes, that is a full charge from 29th July 2015 all the way to 12th August 2015. Then again, one disadvantage of Li-Po batteries is that you should NOT drain the battery to 0% as much as possible. This is a standard practice among radio-controlled hobbyists which is where this battery shines a lot.
User Experience
The Asus Zenpad C 7.0 is really slim! Because it doesn't carry all the fluff like interchangeable back cases and removable cover, the height is merely 8.4mm! If that doesn't excite you enough, it also weighs only 265g in total, making it an excellent device for quick movers. It also fits just perfectly in palm, and has a pretty good single handed operation with enough room around the bezel for the thumb. Let's not forget the grip at the back too. Although it is not interchangeable, the Asus Zenpad C 7.0 still does have the same grip texture as it's pioneers on it's back.
As for the sound, Asus has brought in the DTS technology for it's Zenpad's audio environment. Well, that sounds nice on paper, of course. What I was rather disappointed with was that the tablet's speaker and the earpiece are actually the same unit. You would be imagining answering a call on the Asus Zenpad C 7.0, and then for whatever reasons, the same speaker screams the alarm you might have set and forgotten earlier, right in your ear drums. I mean, I love front facing speakers really. In fact, I find it stupid to actually putting speakers at the back of any device – more of the reason I used to love HTC in their glory days. But the earpiece as the speaker is really not what I would like to have – especially if it's the ONLY speaker available on the device.
The camera is not something that we were expecting in the first place anyway and we were not disappointed by our judgement (considering it being only 2MPx). The camera is pretty bad. We tried several counts to take some nicer images, but we were not able to capture one image worth sharing. The closest one that we could provide is below:
Let's not even go to the front facing camera if this is the output of the rear camera. What we discovered is that it seems like the images taken using the Asus Zenpad C 7.0 gets a "poster" effect after shutter.
The Asus Zenpad C 7.0 is shipped with Google Android 5.0.2 bundled with Asus' signature ZenUI which is a blessing to this device really. It makes the device run pretty smooth and look pleasant to the eyes. Asus has also imported their 30+ native ZenApps to this device, giving it a solid functional breath. The TruVivid technology is also existant in this device, and it being an IPS means, for the price that you are paying, you actually get a pretty decent tablet.
The internal storage is 16GB, and you can expand it using your microSD card to store your personal files. On top of that, Asus is also giving a lifetime 5GB WebStorage free when you purchase this device. There is also an option in the "Settings" that says "Asus Cover" which means, this device does may have the flip cover detection embedded within. Classic Asus!
Conclusion
If you have a very limited budget, or if you are a student, or if you just need a personal assistant that is more than just a PIM, this tablet is worth a go. It's the lowest in Asus' Zenpad range, giving you the option to get some experience without spending too much money. It takes a little time to make friends with it if you have been using super-tablets, but it's pretty humble and decent at the end of the day.
Pokdepinion: Need something more than this? Wait for our Asus Zenpad 7.0 review coming up soon!