Loctek F216DBU Arrives in Malaysia: Ergonomic Office Fitness Chair Unlike The Usual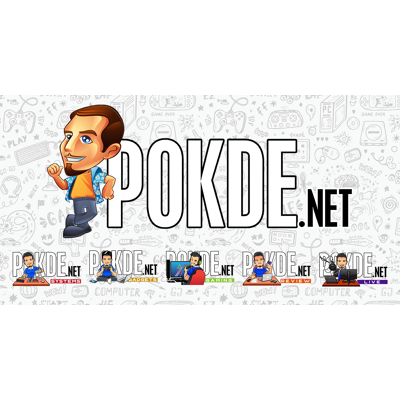 Fusion Tech Supply Sdn Bhd is thrilled to present the Loctek F216DBU – a revolutionary ergonomic fitness bike designed to elevate your well-being and comfort. With a price tag of RM1,399, this fitness bike brings innovation and versatility to your workspace and home.
Loctek F216DBU
The Loctek F216DBU boasts a mesh headrest and backrest that not only provide exceptional support but also prevent heat build-up, ensuring your comfort during long hours of use. The bike comes equipped with state-of-the-art features, including 3D armrest adjustment, back spine support adjustment, and gas spring height adjustment, allowing you to customize your seating position to perfection.
What sets the Loctek F216DBU apart is its lockable gravity caster wheel, enabling effortless mobility around your office or home. When it's time to focus on your fitness goals, simply lock the bike into position and start exercising. This unmatched convenience makes it an ideal addition to any space.
Comfort is at the heart of the Loctek F216DBU's design. Its seat base is thoughtfully shaped like wings, offering unparalleled comfort while cycling or sitting, regardless of your attire – be it formal office wear or cozy pajamas at home. The wood structure of the chair is engineered for strength, surpassing the performance of typical plastic seats. Combined with the breathable mesh fabric, the chair keeps you cool and at ease throughout the day.
For those determined to achieve their fitness objectives, the Loctek F216DBU comes equipped with a quiet magnetic flywheel, providing eight levels of resistive cycling tension. The built-in digital display allows you to monitor essential workout metrics such as workout time, calories burned, and speed – akin to having a personal trainer right at your desk.
The fitness bike is designed to accommodate users weighing up to 100kg, offering a perfect fit for a wide range of individuals. Its sitting heights range from 53cm to 76cm, and determining your ideal height is a breeze – just place your feet flat on the ground, adjust your knees to a comfortable 90-degree angle, and measure the height from the bottom of your thighs to the floor level.
As a fun bonus, for those interested in calories burning, here are some facts when using the fitness bike:
10 minutes of cycling burns calories equivalent to 1 cup of coffee with sugar.
60 minutes of cycling burns calories equivalent to 1 slice of bread with cheese.
100 minutes of cycling burns calories equivalent to 2 cupcakes.
Once again, the Loctek F216DBU will be retailing for RM1,399. If you're interested to get one for yourself, click right here. Alternatively, you can also purchase it via this Shopee link. For product enquiries and aftersales support, click here instead.
Pokdepinion: Whether you're working, relaxing, or exercising, this innovative fitness bike is designed to cater to your every need. Upgrade your space with this versatile addition and take a step towards a healthier and more comfortable lifestyle.