ASUS ROG Unveils Exciting Collaboration with Iconic Anime Series "Evangelion" – Introducing EVA-02 Edition Gaming Gear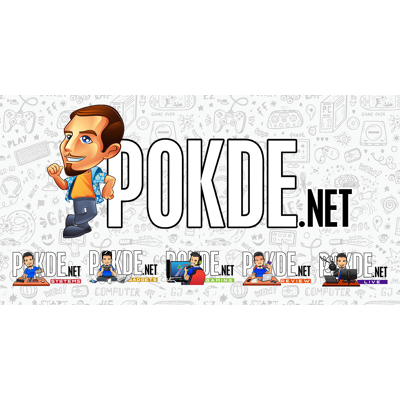 Exciting news for gaming enthusiasts and anime lovers alike as ASUS Republic of Gamers (ROG) announces a groundbreaking collaboration centered around the iconic Evangelion anime series. Prepare for a second impact of pure gaming bliss with premium ROG components and peripherals adorned in the classic EVA-02 red and orange colorway, complemented by custom Evangelion-themed decals and graphics. This powerhouse arsenal of gaming gear is a dream come true for PC DIY builders and fans of the long-celebrated series.
Let's take a closer look at the awe-inspiring lineup of products from this extraordinary collaboration:
ROG Maximus Z790 Hero EVA-02 Edition Motherboard
This special edition motherboard showcases EVA-02's signature red and orange theme, with hints of green, capturing the spirit of the iconic anime character. The backplate design features EVA-02 Beast Mode and Evangelion patterns, symbolizing the immense power and control this motherboard brings to the table. Equipped to handle 13th Gen Intel® Core™ processors and DDR5 memory, it takes gaming performance to the next level. As an artistic flourish, the A.T. Field design around the CPU socket and Polymo lighting on the I/O cover seamlessly switch between Asuka and regular EVA-02.
ROG STRIX GeForce RTX 4090 EVA-02 Edition Graphics Cards
The EVA Editions of the ROG Strix GeForce RTX 4090 boast numerous performance-enhancing ASUS features. These include Axial-tech fans with reverse rotation and 0 dB technology, an exclusive vapor chamber design, top-shelf power delivery, and a sleek metal exoskeleton for enhanced rigidity. The right-hand side of the card and the expertly engineered fan shroud now sport an EVA-02 color theme, while the backplate proudly showcases Asuka art.
ROG Ryujin III 360 ARGB EVA-02 Edition AIO Cooler
The ROG Ryujin III 360 ARGB EVA-02 Edition embodies the true spirit of Evangelion with its Asuka-inspired artwork around the aluminum bezel. Not just a stunning addition to your gaming setup, this AIO cooler monitors system vital signs to keep your rig stable in the heat of battle. What's more, the expansive 3.5-inch LED screen can display a mesmerizing collection of Asuka and EVA-02-themed animations. Equipped with three special 120 mm fans featuring customizable ARGB, they snap together using an advanced magnetic connector that ensures your Evangelion enjoys ample cooling to face any opponent.
ROG Hyperion EVA-02 Edition Chassis
The ROG Hyperion EVA-02 Edition is a premium gaming chassis that proudly displays the Evangelion spirit through its themed lighting panel. With its eye-catching design, the chassis captures attention from anyone who gazes upon it. Builders have the option to showcase the panel on the outside or make room for fans or SSDs, adding a touch of personalization to their gaming setup. The interior and exterior details seamlessly match the aesthetics of the EVA-02, providing a perfect foundation for the other ROG x Evangelion components.
ROG Herculx EVA-02 Edition Graphics Card Holder
The ROG Herculx EVA-02 Edition not only keeps your graphics card level but does so with style. Wrapped in a variety of themed graphics, this holder is styled like the EVA-02's Progressive Knife, symbolizing strength and adaptability. Installation is a breeze with no need for tools. Simply lift the extending platform and use the adjustable wheel to fine-tune height. When it's time for an upgrade, the platform releases smoothly at the touch of a button.
ROG Strix Scope RX EVA-02 Edition Keyboard and Keycap Set
The ROG Strix Scope RX EVA-02 Edition keyboard is a testament to precision and style, wrapped in an EVA-inspired red-and-orange aluminum case. Its full complement of ROG RX optical mechanical switches ensures wobble-free keystrokes and a near-zero debounce delay, delivering optimal performance throughout prolonged gaming sessions. Additionally, for those who enjoy customizing their keyboards, they are releasing an EVA-02-themed keycap set, allowing users to mix and match to suit their preferences.
ROG Gladius III Wireless AimPoint EVA-02 Edition Mouse and Mouse Grip Tapes:
The ROG Gladius III Wireless AimPoint is the epitome of precision, boasting accuracy up to 36,000 dpi, and showcases its own EVA-02 Edition design and color scheme. Its ergonomic design minimizes hand fatigue even after extended use, while the extended battery life ensures users can dive into games with full confidence, knowing their Evangelion-inspired sidearm won't let them down. To further express their allegiance to the Evangelion series, they are launching a stylish and firm mouse grip tape, featuring Evangelion-themed graphics and Asuka's figures.
While the official release date for these stunning products is yet to be announced, the collaboration's sheer magnitude is enough to ignite excitement and anticipation among gaming and anime communities worldwide.
Pokdepinion: This extraordinary collaboration between ASUS ROG and Evangelion brings a unique fusion of gaming prowess and anime nostalgia, offering fans an unparalleled gaming experience like never before. Whether you're a PC DIY builder or an avid anime lover, the ROG x Evangelion series is sure to capture your heart and elevate your gaming setup to new heights.