How Budget 2020 Will Affect Gamers and Tech Savvy People in Malaysia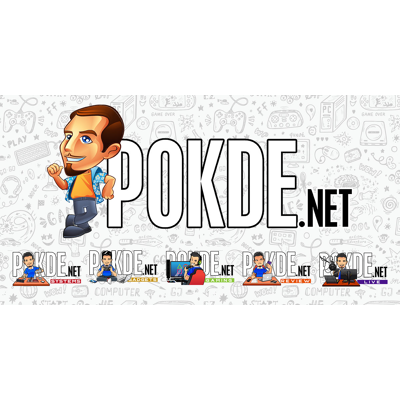 How Budget 2020 Will Affect Gamers and Tech Savvy People in Malaysia
Finance Minister Lim Guan Eng has tabled Budget 2020 at Dewan Rakyat. There was a big list of things for us to expect but the amount of details can seem rather overwhelming. If you're a gamer, a geek, or generally tech savvy person in Malaysia, we've highlighted some key points that would be of importance to you.
Digital Service Tax on Foreign Businesses
Starting 1st January 2020, the Digital Service Tax will be implemented at a proposed rate of 6%. Any service which is delivered / subscribed over the internet will be liable for taxes. It will be applicable to any foreign service provider registered with the Royal Malaysian Customs, including ecommerce platforms.
This will affect digital services by foreign businesses to give an edge to local businesses. Some of the notable businesses that will be affected include Steam, Netflix, and Spotify. Even digital advertising on Google will be affected.
While this would be directly affecting the businesses themselves rather than the consumers, it wouldn't be a surprise to see the cost transferred over to consumers. Gamers will have to pay 6% extra for games on Steam and similar services. As such, get ready to see a pricing increase when the year arrives.
We may be writing a more in-depth explanation on the digital service tax in the near future so stay tuned to Pokde.net.
National Fiberisation and Connectivity Plan To Be Boosted Further
As many of you may know, the National Fiberisation and Connectivity Plan (NFCP) is the government's action to improve broadband quality and coverage, reduce broadband prices, and provide Internet access nationwide. We've already seen price cuts from all telco providers and coverage improvements in a number of areas thus far thanks to Minister Gobind Singh Deo.
Of course, this isn't enough yet as there are plenty of areas that are still facing issues with internet connectivity. As such, the government will be allocating RM21.6 billion to implement a 5-year National Fiberisation and Connectivity Plan to further ensure high-speed connectivity nationwide and maintain a certain standard of quality.
The focus right now is to improve connectivity and coverage in rural areas, especially in Sabah and Sarawak.
The government, through the Malaysian Communications and Multimedia Commission, will allocate RM250 million to provide broadband access through satellite technology. Priority will be given to locations within states that are able to facilitate and expedite the implementation of the NFCP.

Finance Minister Lim Guan Eng.
Related to that, the Malaysian government will introduce an RM50 million 5G Ecosystem Development Grant as well as a 10-year tax exemption for electronics sector to shift towards 5G and Industry 4.0.
Digital Payments / eWallet Incentive
To encourage the use of digital payments / eWallets in Malaysia, Budget 2020 will see the government giving out a one-off payment of RM30 credits to Malaysians for selected eWallets.
To be eligible, you must be earning less than RM100,000 annually. You will receive the RM30 credit starting 1st January 2020. This incentive is designed to encourage people to adopt digital payments / eWallets and reduce dependency on physical currency.
This incentive will be managed by Khazanah Nasional Berhad, as the RM450 million budget was allocated to them. At the moment, we're uncertain as to which eWallets are eligible for this incentive. We'll be reporting on the matter as soon as information becomes available.
Strengthening the Esports Landscape in Malaysia
On the matter of Esports, the government will be doubling their funding withn allocation of RM20 million to develop the local Esports industry in 2020.
Apart from that, Finance Minister Lim Guan Eng also took the time to wish Malaysian representatives in the 2019 SEA Games all the best in their respective competitions. The 2019 SEA Games will be the first time that Esports will contested as a medal event in the multi-sport competition.
To our knowledge, this RM20 million allocation will be for Esports, animation, and digital arts. However, as to specifics and breakdown of how the allocation will be utilized, that is still unknown at the moment. With that being said, we are also uncertain as to how the RM10 million allocation from last year's budget was utilized as well. Perhaps we'll know in time.
Of course, there are more things listed in Budget 2020 but we feel that for our readers, the gamers and tech savvy folks in Malaysia like you, this would be worth highlighting.