Best Telco Offers in Malaysia During the COVID-19 Restricted Movement Order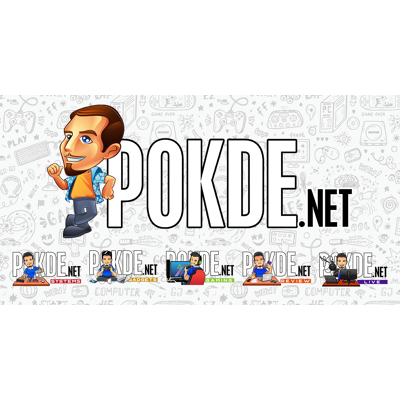 With everyone in Malaysia now finding themselves at home until the end of the month due to the COVID-19 restricted movement order, we may suddenly find that our current telco plans may not be best suited for the situation. Do not fret as we have a list of the best telco offers in Malaysia during this COVID-19 restricted movement order right here. Let's dive into it, shall we?
Celcom
Arguably the best offering yet, Celcom has a number of great benefits for consumers to enjoy. For connectivity, you get free unlimited WhatsApp which includes chat, videos, and video calls from 8AM to 6PM daily. For productivity, you have free unlimited access to Microsoft 365 from 8AM to 6PM daily. Furthermore, data usage is free for both WhatsApp and Office365.
For the benefits that are geared specifically towards the pandemic, you can browse the official Ministry of Health website for updates without incurring any data usage or charges whatsoever. You can also make calls to the Crisis Prepared Response Centre, Movement Control Order Hotline, and the Ministry of Health Hotline completely free of charge.
Lastly, you can enjoy the RM2 Ultra Hour Pass for 6 hours when subscribed via the Celcom Life App that's available from both the App Store and Play Store. For those of you who aren't aware, this particular Ultra Hour Pass initially give you unlimited internet access for anything at anytime you want for 3 hours. Now, it has been doubled to 6 hours, giving you more versatility in what you want to do at a lower price. Find out more about Celcom's services here.
Digi
Digi has a number of offers during the COVID-19 restricted movement order. For prepaid and prepaid broadband users, you get free internet and calls. To be precise, you get free 300MB and 5 minutes worth of calls when reloading RM10 to RM29.99 (valid for 3 days). If you topup RM30 and above however, you get free 1GB and 15 minutes worth of calls (valid for 7 days).
For all Digi customers, you can redeem 1GB free internet daily via the MyDigi app, which can be used from 8AM to 6PM daily. Moreover, you can access Malaysia's curriculum resources at JomStudi from 2PM to 8PM everyday starting 24th March 2020. You can also get one-month access to UPSR and SPM curriculums on Classruum for only RM1 via the MyDigi app.
For benefits geared specifically towards the pandemic, calls to all State Health Department's telephone numbers in Malaysia are free, and accessing the Ministry of Health portal as well as Doctor on Call will incur no data usage / charges.
Maxis
Maxis has a number of offers depending on what plan you're subscribed to. For starters, all Maxis, Hotlink Flex, and Maxis Business postpaid plans get an additional 3GB data for free. Furthermore, data usage will not be incurred when using Skype, Zoom, and Microsoft Teams.
For Hotlink users specifically, you get free 20GB data with every HotlinkMU purchase, up to 30% cashback credits with each digital topup, SOS topup in case of an emergency, and free internet redemptions on the Hotlink RED app. For Maxis Business, you get 6 months of Maxis Managed UC phone system package and 2 months on Voice Connect app for free.
For all telco plan under Maxis, you can surf government and news sites for free. Additionally, data usage is free for the Maxis eKelas portal.
U Mobile
U Mobile has a very simple offer in mind during the COVID-19 restricted movement order in Malaysia. You will get twice the amount of hotspot data to share with people.
Unifi Mobile
Not to be confused with the home internet offering, TM Unifi prepaid and postpaid users get some benefits as well. For postpaid users, you get a complimentary pass of 999GB hotspot for free. For prepaid users on the other hand, you get 7 days of unlimited internet pass for free.
If you're looking for fun stuff to do during the COVID-19 outbreak, check out these free virtual tours you can take.