More Disney+ Hotstar Malaysia Content Revealed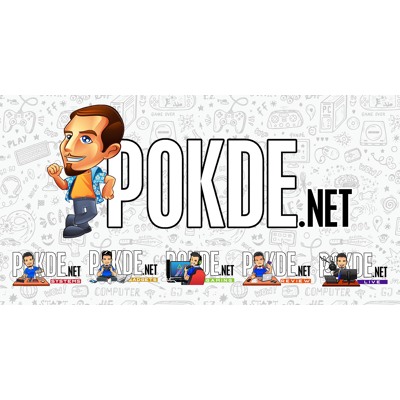 Disney+ Hotstar is coming to our shores very soon to the excitement of many Malaysians. The much-anticipated streaming service will feature blockbuster Hollywood films and award-winning programming from Disney, Marvel, Star Wars, Pixar, National Geographic, FX, 20th Century Studios, and others, as well as exclusive premieres and blockbusters from Malaysian studios.
Disney+ Hotstar set to include content from Hollywood as well as Malaysia
Disney+ Hotstar is a commercial-free streaming service that offers a variety of original feature-length films, live-action and animated series, short-form content, and documentaries on compatible internet-connected devices, including series like The Mandalorian, WandaVision, and The Falcon and The Winter Soldier, as well as films like Avengers: Endgame, Aladdin, and Frozen 2. Furthermore, J2: J Retribusi, Zombitopia, Ada Hantu, Ejen Ali, Upin & Ipin, and other award-winning Malaysian movie releases and local hits will also be available.
Skop Productions, Revolution Media Films, Primeworks Companies, WAU Animation, Act 2 Pictures, Les' Copaque Production, Red Films, and other notable Malaysian studios have signed multi-year deals with Disney+ Hotstar to show their support for the local film community.
Some of Malaysia's most anticipated blockbusters will be unique to Disney+ Hotstar, bypassing theatres and debuting directly on the streaming service:
J2: J Retribusi (Starring Zul Ariffin, Ashraf Sinclair and Amelia Henderson)
Zombitopia (Starring Shaheizy Sam, Bront Palarae and Sharifah Amani) – Starts streaming 2 July
Ada Hantu (Starring Hairul Azreen) – Starts streaming 13 August
Top-rated local Primetime drama series will debut first on Disney+ Hotstar at 7AM on the same day as the linear airing, up to 15 hours before it airs anyplace else:
Single Terlalu Lama (Starring Ungku Ismail Aziz and Julia Farhana Marin)
Kekasih Hati Mr. Bodyguard (Starring Redza Rosli and Sharifah Rose)
These drama series will be accessible exclusively on Disney+ Hotstar for viewers who prefer to watch everything at once:
Semanis Senyumanmu (Starring Aiman Hakim Ridza and Daiyan Trisha)
Wifi Sebelah Rumah (Starring Zul Ariffin and Ruhainies) – Starts streaming 25 June
This slideshow requires JavaScript.
In addition to this exciting lineup of content, users will have access to well-known Malaysian blockbusters such as:
J Revolusi
Tombiruo
KL Special Force
Munafik
Istanbul Aku Datang!
Ejen Ali The Movie
Upin & Ipin: Keris Siamang Tunggal (starts streaming mid-June)
The Rock movies (Rock, Rock Oo!, Rock Bro!, and Rock 4: Rockers Never Dai)
Talentime
Mukhsin
The Kid From The Big Apple 2
Vedigundu Pasangge
Evolusi KL Drift 1 & 2
KL Gangster 1 & 2
Gol & Gincu 1 & 2
Guang
Redha
Roh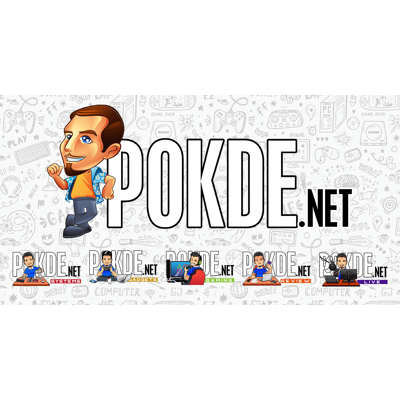 Below are some of the other content that will be available in Disney+ Hotstar:
Marvel Super Heroes: Marvel Studios' Original Series WandaVision (all episodes), The Falcon and The Winter Soldier (all episodes), Loki (starts streaming 9 June), Marvel Studios: Assembled and Marvel Studios: Legends, as well as blockbuster films including Avengers: Endgame, Avengers: Infinity War, Captain Marvel, Black Panther, Deadpool and more. Also available are television series such as Agents of S.H.I.E.L.D., M.O.D.O.K., Runaways and Cloak and Dagger
Disney Favourites: Includes Original Animation and Live-Action Remakes such as The Lion King, Mulan, Aladdin, Beauty and the Beast, Dumbo, Frozen 1 and 2 and the Pirates of the
Caribbean series
Disney+ Originals: Exclusive titles only available on Disney+ Hotstar, such as The Mandalorian, The Mighty Ducks: Game Changers, folklore: the long pond studio sessions, The Right Stuff, High School Musical: The Musical: The Series, Big Shot, Flora & Ulysses, The One and Only Ivan, Muppets Now, Lady and the Tramp and Godmothered
All 12 Star Wars movies: Include Star Wars: The Force Awakens, Star Wars: The Last Jedi and Star Wars: The Rise of Skywalker
Powerful storytelling from Pixar Animation Studios: Upcoming movie Disney & Pixar's Luca will be released straight to Disney+ Hotstar on 18 June. Heartwarming and award-winning films like Soul, Toy Story 4, Coco, The Incredibles 2, Finding Dory, shorts such as 22 vs. Earth, Burrow, Bao and Pixar Popcorn as well as Inside Pixar, an inside look into the people, artistry and culture of Pixar Animation Studios
Informational content from National Geographic: Explore the world with Secret of the Whales, Own the Room, Gordon Ramsay: Uncharted, Free Solo, The Right Stuff, The World According to Jeff Goldblum, Genius and Wicked Tuna
Hours of compelling family-friendly entertainment: This includes the likes of hit series such as Ejen Ali, Alif & Sofia (starts streaming mid-July), Wizards of Warna Walk, Mickey and the Roadster Racers, over 10 seasons of Upin & Ipin for kids and families, and so much more
General entertainment films and series: Nomadland, Grey's Anatomy, 9-1-1, Criminal Minds, Home Alone franchise, The Walking Dead, 24, Aliens franchise, Avatar, Planet of the Apes franchise, Family Guy, Fresh off the Boat, Ford V Ferrari, Homeland, How I Met Your Mother, Jojo Rabbit, Modern Family, The Simpsons, The X-Files franchise, It's Always Sunny in Philadelphia and more
Popular Chinese movies and series: The Silent Forest, Ip Man 4: The Finale, Agent Mr. Chan, Infernal Affairs, Line Walker 2, The Storm Riders, Number 1 (starts streaming mid-June),
The Deer and the Cauldron, The Legend of Hao Lan, Nothing Gold Can Stay and Ruyi's Royal Love in the Palace
Exclusive never-seen-before Hindi and Tamil movies and series by Hotstar: Dil Bechara, Lootcase, Khuda Hafiz, Teddy (starts streaming mid-June), Big Bull (starts streaming end-June), The Legend of Hanuman (starts streaming mid-July), Live Telecast and Triples
Tamil blockbusters and Star Vijay series: Vishwaroopam 1 and 2, Maari, Thuppakki, Nanban, Kaaka Muttai, Pandian Stores, Bharathi Kannamma, Raja Rani, Super Singer 8 and Naam Iruvar Namakku Iruvar
Disney+ Hotstar is set to launch on June 1 this year. Users can subscribe directly for RM54.90 for three months via the Disney+ Hotstar website or the Disney+ Hotstar app on Android and iOS devices. Alternatively, through a special package for Astro Movies Pack customers, users can get access to Disney+ Hotstar's extensive collection of content.
For more information, do head over to the official Disney+ Hotstar website here.
Pokdepinion: I am extremely pumped up for next week! Can't wait to binge on all the Star Wars and Marvel movies!