Tron fans, Mercedes-Benz has designed your next ride — too bad the Concept EQ is just a concept, for now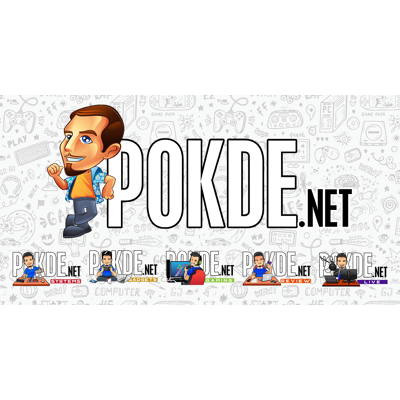 While we would most probably agree that Mercedes-Benz are usually quite conservative with their designs, their latest electric concept crossover is one to shake things up. With strong Tron-esque vibes, the Mercedes-Benz Concept EQ marks the beginning of the EQ brand, alongside Mercedes-AMG and Mercedes-Maybach. Defining the EQ brand will be electric drivetrains with the latest technologies such as autonomous driving and intelligent user interfaces in the cockpit.
Distinguishing the Concept EQ from the crowd will be the "Black Panel" front grille, where the Mercedes star and light elements are integrated into a seamless glazed design element. This design language continues to the rear, with an LED optical fiber that acts as a tail light. Meanwhile, the interior will light up as the driver approaches, welcoming the driver. The ambiance lighting throughout the interior helps improve the driver's mood while the wide-screen display shows all the details that the driver needs to start the journey.
The Concept EQ is powered by two electric motors outputting up to 300 kW of power and 700 Nm of torque. Acceleration figures are worthy of a supercar — 0-100km/h in 5 seconds. With so much power on tap, you can still get up to 500 km of range with the intelligent operating strategy developed by Mercedes-Benz. The modular lithium-ion batteries powering the vehicle are developed by the Daimler subsidiary Deutsche ACCUMOTIVE, with a model-specific total capacity of over 70 kWh.
Just like your usual internal combustion vehicles, electric cars need to be refueled. Or recharged. The Concept EQ supports fast charging over wallbox or induction charging. Fast charging enabled by the Combined Charging System (CCS) will allow for charging up to 150kW, with a proposed target of up to 300kW in the works. Mercedes-Benz aims to create an ecosystem for green energy via solar power, independent of the energy grid.
Now on to the aforementioned intelligent user interfaces. You get integrated maps by HERE. The detailed maps by HERE allow the Concept EQ to dynamically adjust the speed and driving dynamics to offer a more relaxed driving experience. More driver assistance comes in the way of the Car-to-X technology. By communicating with other vehicles and the infrastructure around, the driver will be notified about nearby recharging opportunities, as well as to prevent accidents by inter-car communications.
If you want to have a look at the Mercedes-Benz Concept EQ, the futuristic electric car will be on display at The Waterfront in Desa Park City until 7th May, from 10am to 6pm daily.
Pokdepinion: I wonder if electric cars will fully take off here in Malaysia, despite our great potential for solar energy and relatively low electric tariffs.