ASUS showcased some cool stuff at ServerDNA 3.0! Even showcased their latest ROG Strix GeForce RTX 2080 Ti!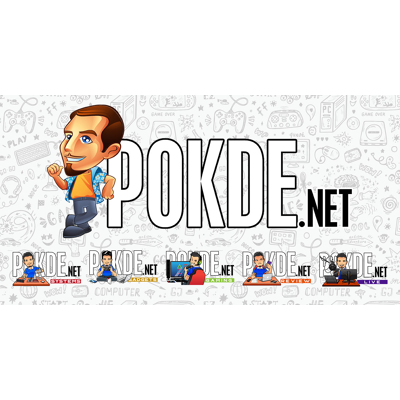 ServerDNA 3.0 saw many exhibitors from all the major tech brands, and one of them was ASUS. ASUS did a great showcase this year, with a slew of new hardware such as the MasterBox MB500 TUF Gaming Edition as well as their peripheral lineup. They also setup a HTC Vive corner.
The rigs obviously feature ASUS hardware, and they look awesome. Watercooling pipes run near so cleanly across the rigs, ensuring that whatever CPU is under the waterblocks stay cool, and in style. Their latest lineup of ASUS ROG, Cerberus and even TUF Gaming peripherals were showcased too.
Their latest ROG Strix GeForce RTX 2080 Ti card was also showcased, but to be honest the difference in design from the older ROG Strix GTX 10-series cards was a lot milder than you would expect from the press renders. Performance should have been amazing, and ASUS used Shadow of the Tomb Raider as the demo. Needless to say, the game played fluidly without any issues. The ROG G703 managed to handle it without breaking sweat, so the GeForce RTX 2080 Ti probably wasn't even stretching its legs here.
They even brought out their rig built in an In Win Winbot case. We think that the case would have looked perfect if modded to resemble a Poke-ball, but who are we to talk about modding when there were literally dozens of amazing mods showcased at ServerDNA 3.0?
This slideshow requires JavaScript.
The MasterBox MB500 TUF Gaming Edition was a cool showpiece too. Despite the fact that it did not feature the painstakingly built watercooling loops, the entire system felt cohesive. The case definitely fit in with the theme of the motherboard, which goes a sort of a military-inspired look. And who says you can't look badass in pink?
A rig was also dedicated for a VR experiential zone, but sadly the VR experiential zone did not get activated until later in the event because of the crowd. It would have been quite inconvenient apologizing to the throng of visitors to the ASUS booth because you hit them with a HTC Vive controller. Beat Saber is an amazing game though, and I am actually considering buying a mixed-reality headset to play it.
Last but not least, they also held mini-games, with a lucky draw at the end of all the games. I got a ROG mug! No pictures, so you will have to imagine a mug, with a ROG logo.
Pokdepinion: Every exhibitor at ServerDNA 3.0 was great, but we felt ASUS stood out with their sheer number of items on showcase. As well as the fact that you can play with almost everything showcased was definitely worth highlighting!