Donald Trump May Have Given Google Stadia a Competitive Edge over Sony, Microsoft, and Nintendo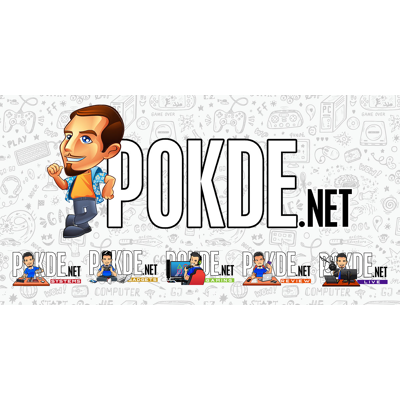 Donald Trump May Have Given Google Stadia a Competitive Edge over Sony, Microsoft, and Nintendo
As many of you may know by now, the trade war between US and China got quite heated. We mostly talked about how it affected HUAWEI but the trade war has other potentially devastating effects, particularly in the video game industry. We are talking about the new proposed tariffs from the Trump Administration.
Donald Trump is proposing to introduce a 25% import tax on video game consoles and tabletop games. At the moment, it is set at 10%, which makes this quite a substantial increase, more than double to be precise. With that being said however, the Trump Administration may have inadvertently given Google Stadia a competitive edge over Sony, Microsoft, and Nintendo on their gaming platforms.
No Console, No Problem
If you're not sure why Google Stadia would have a good advantage thanks to Donald Trump, then you might be uncertain what the platform is about. Unlike traditional hardware, Google Stadia is a game streaming service. Instead of using your own local hardware to run games, a cloud computer handles all the processing, and then streams it to your preferred device for input / output. This can be done on a smartphone, a desktop computer, a laptop, a tablet, anything with internet access basically.
As such, they don't need a specific hardware for gamers to buy. Even when it comes to controllers, you're expected to be able use the ones other than the official Stadia controller. Instead, you will be paying a subscription fee on a monthly basis. Think of it as Netflix but for gaming.
When it was first announced, many gamers were skeptical on the viability of the platform. This is especially given that the platform is very dependent on internet access. Simply put, no internet access means no gaming for you. However, if the proposed tariffs become implemented for real, it will certainly make Google Stadia all the more attractive.
Is It That Big of an Issue?
The sale of video game consoles isn't exactly a profitable one. It's a known fact that the PlayStation 4 was sold at a USD $60 loss per unit sold at launch. It's not a bad business strategy as Sony would focus more on getting as many people to adopt the platform, and then profit in video game sales. Even Microsoft is doing the same with their Xbox One series. Nintendo is the exception here as they've reportedly sold at a profit since day one.
Of course, it's not to say that it will be sold at a loss forever. As manufacturing costs drop over the years, they will slowly break even and eventually profit a small amount from it. Basically, the sale of video game consoles isn't a profitable endeavour.
If the 25% import tax happens, these companies will have a few choices:
Revise the pricing, which usually means a price increase
Swallow a bigger loss, if there was a loss to begin with
Charge higher for other items (games, peripherals, licenses, etc.)
Make budgets cuts which could affect people's jobs
Move the manufacturing process to countries
It's not as simple as an instant price increase as this might turn away potential customers. If they don't want to risk losing that, they will either have to prepare for a bigger loss than anticipated, which can potentially cripple the company, or charge higher for other things to make up for the loss. As an example, if the PS5 were to be USD $399 / RM2,000 (for example) even after the tax hike, we might see standard edition games going about the USD $69.99 / RM300 per copy.
Keep in mind that these are global companies so if you think you won't be affected just because you're not based in the US, think again. Everyone from consumers to game developers can be affected by companies' action to maintain profit. For the consumers, it could be worse if a particular company does not have official presence in the country. For example, Nintendo doesn't have official presence here in Malaysia, so distributors and resellers will be the ones setting the price. It's safe to say that these people will put a noticeably higher price.
Of course, there are other factors that could play a role in the pricing of the products, and profits / losses. For now, we believe that if the proposed tariffs by the Trump Administration become a reality, Google Stadia will have the upper hand over competitors. We'll be investigating the issue further. For more updates, stay tuned to Pokde.net.