Get the Samsung Galaxy S10 this 8th March 2019 at the Galaxy S10 Roadshow!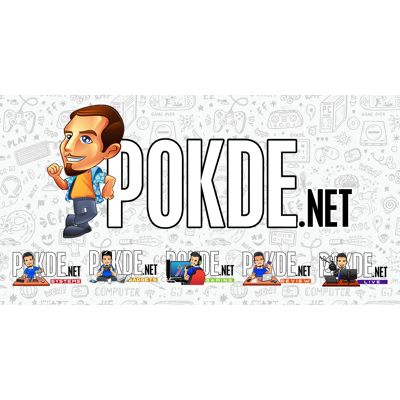 The Samsung Galaxy S10 marks a momentous leap forward for the Samsung Galaxy family. From tiny bezels on both ends of the screen, to just a hole in the screen. From dual-aperture, dual camera systems, to a triple camera setup. Samsung packed the Samsung Galaxy S10 series with features and innovations that brings it not only on par, but also ahead of other flagships in the industry.
From 8th to 10th of March 2019, Samsung will be holding the Galaxy S10 Roadshow at 3 locations: Mid Valley Megamall Kuala Lumpur, AEON Tebrau City Johor Bahru and Queensbay Mall Penang . If you purchase your Samsung Galaxy S10 at the roadshow, you will be receiving the following freebies:
Samsung Galaxy S10e (RM2699) – Galaxy Buds worth RM499
Samsung Galaxy S10 (RM 3299) OR Galaxy S10+ in 128GB (RM3699) – Galaxy Buds and Screen Protection Plus that worth RM779
Samsung Galaxy S10+ 512GB

(

RM4599) – Galaxy Watch Active and Screen Protection Plus that worth RM1079
So perhaps you will be wondering what's new with the Samsung Galaxy S10 series? Well, here's what.
Premium Design
The Samsung Galaxy S series has always been stylish, while not just following the latest trends. When metal phones were everything, Samsung stood their ground with polycarbonate. When they finally transitioned to a glass-and-metal body with the Samsung Galaxy S6, they made it cool with the dual-curved glass on the Samsung Galaxy S6 Edge. With the Galaxy S10+, they are bringing something exotic to the game; ceramic.
The difference between glass and ceramic is substantial, and you can really feel it in your hand. The sheen, exquisite. Something you just cannot emulate with glass. The scratch resistance of ceramic is also much higher as compared to even the toughest of reinforced glass, due to the fact that ceramic is a much harder material.
For those who are more inclined towards colorful designs, Samsung has also introduced a whole variety of colors to choose from. Prism White, Prism Black and Prism Green. Who said flagship devices have to be boring?
Amazing camera
The Samsung Galaxy S10 series all come with an all-new Ultra Wide lens. With a much wider 123° field-of-view, it allows you to get more of the scene into a single photo. That beautiful landscape? Instead of having to pan around and deal with software-induced stitching artifacts, the Samsung Galaxy S10 smartphones allow you to capture it all in just a single shot.
The video capabilities on the Samsung Galaxy S10 series has also been improved thanks to the ultra wide angle camera. Super Steady uses predictive software and the wide field-of-view to give you smooth videos even when you are a part of the action. Speaking of action, there's also HDR10+ recording for amazing color reproduction in your videos.
While the wide angle camera gives you the ability to capture more, the Dual Aperture lens which is featured on all the Galaxy S10 smartphones gives you the flexibility to take in less if you want to. In bright conditions, the Samsung Galaxy S10 devices will intelligently switch to a smaller f/2.4 aperture to help you capture sharp images in bright daylight. In the dark, the camera will make use of its fast f/1.5 aperture to take in as much light as it can. The Samsung Galaxy S10+ and Galaxy S10 also come with a tertiary 12MP telephoto lens, getting closer to the action is now easier than ever.
Selfie aficionados will also get a kick out of the Samsung Galaxy S10 smartphones, thanks to the 10MP, UHD, Dual Pixel selfie camera embedded in the screen. The Samsung Galaxy S10+ kicks it up a notch with a secondary depth sensor, giving you even more flexibility when it comes to your self-portraits. Just look up to the right corner of the screen and give it your best smile, your Samsung Galaxy S10 will do the rest.
HDR10+ Dynamic AMOLED display
Samsung's displays are the best in the industry. So good that other smartphone brands unabashedly proclaim the fact that they use Samsung displays in their devices. For the Samsung Galaxy S10, Samsung gives it their all and packs it with a Dynamic AMOLED display, satisfying the requirements for HDR10+. The Galaxy S10 smartphones are also the first devices to be capable of HDR10+. To be capable of supporting HDR10+, the display must be able to dynamically change your brightness on a frame-by-frame basis, something which AMOLED displays have no problems with.
Speaking of brightness, the Dynamic AMOLED displays in the Galaxy S10 smartphones can go up to 1200 nits. The panels can display 100% mobile color volume in the DCI-P3 color range (which is a much wider color gamut than sRGB), promising excellent color fidelity on par with professional displays.
The Samsung Galaxy S10 and Galaxy S10+'s screens serve as more than just mere displays. It is also home to Samsung's in-display Ultrasonic Fingerprint Scanner which uses ultrasonic waves to read your fingerprint's unique pattern. Using ultrasonic waves instead of light, the Samsung Galaxy S10 is not influenced by smudges or dirt on the screen, making it more convenient to use than most in-display fingerprint scanners in the market.
Sharing is caring
Samsung is no stranger to wireless charging. For the Samsung Galaxy S10 series, they added Wireless PowerShare, which is Samsung's way of calling wireless reverse charging. It helps you juice up your peripherals like the Samsung Galaxy Buds wirelessly. Or perhaps your friend's hapless iPhone X?
So, will you be getting down to any of the Samsung Galaxy S10 roadshows next weekend? See you there!