Here's why gaming smartphones will drive the industry forward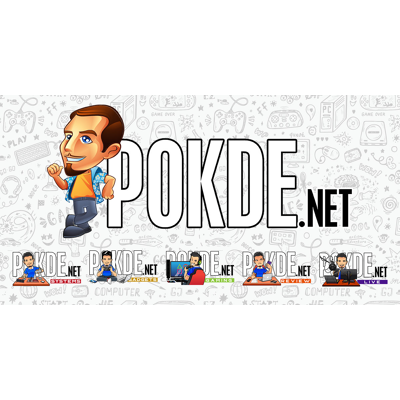 Gaming smartphones are something which we once looked at and wondered what's their point. Smartphone games aren't that intensive, and most of them aren't even that intuitive to play. Add on the fact that your game time on a smartphone is limited by the battery, and you find that gaming on smartphones just doesn't really cut it. But I believe that gaming smartphones will be the drive we need to push the technology in smartphones further.
A reason to upgrade
As I have previously discussed, mid-range smartphones are closing the gap with flagship smartphones. Cameras on mid-range devices can sometimes best the flagships. Screens are pretty similar, with almost everyone using OLED panels nowadays. The only differences are probably a few flagship-tier features here and there, and of course, the powerful chipsets which power flagships. But we don't really need them for day-to-day tasks. There aren't that many applications that can make use of the beefy processors we now have in our smartphones. Gaming, however, needs the performance we have in our smartphones.
The demand for processing grunt is set to skyrocket too. High refresh rate displays are now hitting smartphones. 60 fps gaming used to be the gold standard, even for PC gaming. But as PC gamers are moving beyond 144 Hz, so are smartphone gamers. 120 Hz displays are quick becoming a requirement for gaming smartphones, a movement kickstarted by the Razer Phone, and now improved upon by the ROG Phone II's 120 Hz AMOLED panel. Once you experience high refresh rate, you can't go back to mere 60 Hz displays.
The drive for higher refresh rates and smoother performance will go hand in hand to drive innovation from everyone. Chipmakers, display panel manufacturers and smartphone brands will have to work together to concoct the next best gaming smartphone, and that's where the fun is at.
Leave nothing behind
Do you remember a time when smartphones were this exciting? Never in our wildest dreams would we have imagined that a smartphone would have ultrasonic sensors, or a built-in fan. A few years back, upgrading your smartphone actually meant an improvement in usability. Now, switching between Android flagships has gotten pretty boring. A better camera here instead of a better screen there… It has all boiled down to sacrifices — what are you willing to live with? No headphone jack? A smaller battery? A notch?
Meanwhile, look at the ROG Phone II. Instead of sacrificing stuff, you get the flagship-class 48MP Sony IMX586 camera on the back, as well as an ultra-wide angle 13MP shooter, as well as a whole lot of stuff you might never use, like a USB 3.1 Gen2 (10 Gbps) USB-C port. The goodies don't stop there, with the phone having TWO freaking USB-C ports, just because. And that sweet 6000 mAh battery. Or the Nubia Red Magic 3's built in fan to improve cooling, simply because they can.
That's what we want to see, not some stupid reason like how they had to remove the headphone jack to make space for a bigger battery, and yet install a smaller battery than its predecessor which had the 3.5mm port.
Gamers are willing to experiment
Gamers are an adventurous lot. It's probably in the DNA of a gamer to want to try new stuff. Professionals who rely on smartphones to do their daily tasks are much more willing to stay put and continue using what they know, rather than upgrade and have to relearn a whole new ecosystem. That's why you have them swearing by their Apple iPhone and Samsung Galaxy smartphones. It's not that they don't want to try something new, but they just don't feel the need to do so. And they would rather spend their time on more productive activities. Gamers? Well, their time is often spent on improving themselves in the game, and if something like a smartphone can help them do better, they would definitely be all for it.
Gaming smartphone makers definitely understand this, at least the self-respecting ones. ASUS has implemented AirTrigger ultrasonic sensors on their ROG Phone and the new ROG Phone II, while  the more recent Black Shark 2's pressure sensitive display is also worthy of mention. Then there's the quickened touch response rates that almost every gaming smartphone touts nowadays. Quicker touch response means a more responsive user experience, and the maturation of the technology would only bode well for anyone using capacitive touchscreens. Of course, that would be until the next breakthrough in touchscreen technology.
Conclusion: Buy gaming phones
Smartphones are limited by their compact dimensions, but that's what makes them interesting. How much more can you cram in that space is the game. A larger battery? More control options? A freaking fan? Or even cool accessories that make your device even more amazing. Whatever it is, the gaming phone market is the one to watch. The smartphone industry is a mature one, almost all the smartphones offer the same feature set, everyone has one now, and that's why you can see smartphone shipments are actually declining globally. A better camera, a marginally better screen, just isn't enough to entice people to upgrade anymore. Gaming smartphones should make things exciting again, and entice us upon a journey of annual upgrades, once again.