HUAWEI FreeBuds 3 gives you the freedom to mute the world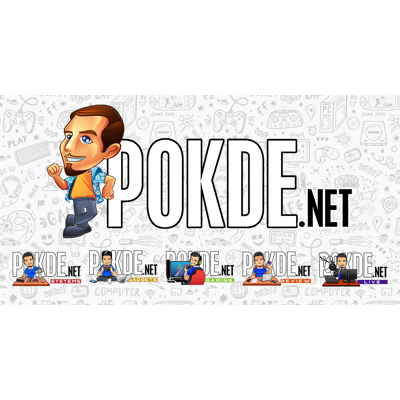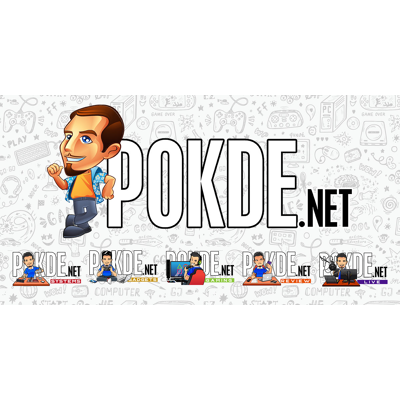 Noise pollution is part and parcel of urban living. Noisy environments can really stress us out, aside from damaging our hearing over long periods of exposure. That's where active noise-cancellation earphones like the HUAWEI FreeBuds 3 comes in, giving you the ability to block out the noise around you and focus on your music.
Comfortable wearing
There are plenty of noise-cancelling earphones out there, but none do it like how HUAWEI did. HUAWEI designed the HUAWEI FreeBuds 3 with a semi-in-ear design, which means that you won't have to deal with uncomfortable silicon ear tips stuffed into your ear canal just to enjoy some music. As some of you may know, having noise cancellation in regular in-ear earphones can oftentimes cause an uncomfortable pressurized sensation, something which the open-style HUAWEI FreeBuds 3.
Less noise, safer listening
How HUAWEI managed to implement their noise cancellation technology in semi-in-ear earphones is pretty similar to other earphones. It creates a sound wave of the same amplitude but inverted to cancel out the noise in your surroundings. Aside from lowering your stress levels by reducing the noise reaching your ears, it also lets you listen to music at safer levels. Instead of turning up the volume in noisy environments, you can listen to music comfortably with the volume set to just 30~40%.
You can tune the noise reduction on the HUAWEI FreeBuds 3 to suit your preference and surroundings. Our ears are unique to each of us, both in shape and also hearing response, so HUAWEI has prepared nine different parameters to adjust, so as to allow you to obtain the perfect sound and noise reduction effect.
No more yelling on the phone
With the HUAWEI FreeBuds 3, you not only get to listen to music better, but also conduct your phone calls more clearly. The HUAWEI FreeBuds 3 uses bone conduction technology and multiple microphones to reduce the amount of noise that reaches the other end. The HUAWEI FreeBuds 3 makes sure that whoever you are talking to hears you loud and clear.
Lower latency with Kirin A1
The HUAWEI FreeBuds 3 offers HUAWEI's latest Kirin A1 chipset for wearables. What this chipset does is allow the HUAWEI FreeBuds 3 to connect independently to the source, lowering the delay. Say goodbye to videos playing out of sync with the audio you hear.
To ensure optimal sound quality, HUAWEI harnesses the AAC codec. HUAWEI claims that this offers the best balance of stability and power consumption.
HUAWEI also promises lower latency with the HUAWEI FreeBuds 3 when used with a HUAWEI smartphone, letting it be used for gaming thanks to the lowered latency with the Kirin A1 chipset. With distinct stereo separation, you should be able to dominate better in games.
Ultimate convenience
Pairing the HUAWEI FreeBuds 3 to a HUAWEI Mate 30 smartphone is a very seamless experience. Just hold the button on the charging case and pair with it on the smartphone. It's really that simple. And once paired, each time you take the HUAWEI FreeBuds 3 out of the charging case, they will automatically connect to your device. There are a number of gesture controls that work on the stalk of the earpieces themselves:
Double tap to answer calls or hang up
Double tap the right to play/skip songs, double tap the left to toggle ANC
Take off HUAWEI FreeBuds 3 to pause the music, put them back into your ears to resume
In use, the HUAWEI FreeBuds 3 is able to deliver up to four hours of music, even with the noise cancellation feature turned on. To recharge them, just put them back into the charging case, which is good for four full charges.
Now when you need to recharge the HUAWEI FreeBuds 3's charging case, there are two ways to go about it. You can wireless charge it with a HUAWEI Mate 30's reverse wireless charging, or just connect a USB-C cable. For convenience, it's probably just easier to charge it via the HUAWEI Mate 30 series' reverse wireless charging.
HUAWEI Smart Life
The HUAWEI FreeBuds is an intelligent pair of earphones and they come priced at RM679. The combination of the HUAWEI Mate 30 and HUAWEI FreeBuds 3 is a great entry point into the HUAWEI Smart Life ecosystem. But wait, there's more…
HUAWEI is bundling 3-month free 50GB of cloud storage for all HUAWEI Mate 30 smartphones. All you need to do is to login to your HUAWEI ID and claim your free cloud storage upgrade!
You can find out more about the HUAWEI Smart Life lineup via this link here. Meanwhile, check out the HUAWEI FreeBuds 3 via the link below:
Alternatively, you can also head over to the nearest HUAWEI Store to experience and purchase the HUAWEI FreeBuds 3, which is available starting tomorrow!
This is an exclusive article for HUAWEI Malaysia.