Review
MSI Alpha 15 Review — ticking all the right boxes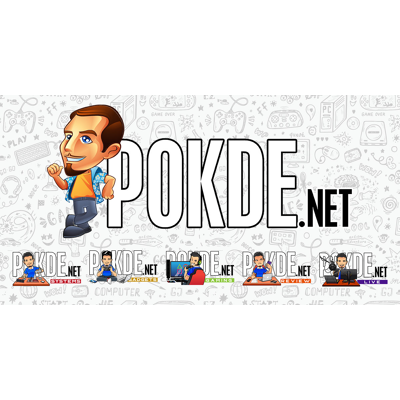 Overview
AMD's first mobile GPU in years seems like a rather compelling offering, and especially more so when put into the likes of the MSI Alpha 15. It offers the latest of AMD's features including a 144 Hz FreeSync display, promising great value for gamers who don't need insanely high graphics to enjoy games. Is there more to it though?
Positives
+ Small-ish footprint for a 15" laptop
+ Per-key RGB is a nice touch in this price range
+ Solid performance across the board
+ Gaming performance nips at the heels of pricier GTX 1660 Ti offerings
+ Excellent cooling
+ Great 144 Hz display with good gamut coverage
+ Nice spread of connectivity options
Negatives
- Thick and heavy design isn't all that appealing
- Speakers could do with more bass
- Placement of ports on the right side is very questionable
AMD launched the Radeon RX 5500 series GPUs back in October, but while we have yet to receive the custom Radeon RX 5500 cards from any of the OEMs, the MSI Alpha 15 has already made its way to our office. This is the first Radeon RX 5500M laptop in the market, and with that, gains the honors of being the first 7nm technology gaming laptop. The partnership between AMD and MSI to birth this all-AMD laptop is apparently worthy of a whole new series, the MSI Alpha series, as well as a new logo. So, is it really that interesting? Let's find out.
Unboxing
The packaging of the MSI Alpha 15 really isn't that special. It arrived at our office in a regular brown box with "MSI" emblazoned on it, and in it is a laptop bag vacuum sealed for freshness and the black box here which contains the laptop and its accessories.
In the black box is the MSI Alpha 15 which also comes in black, a charger which also comes in black, as well as some documentation that comes in its own sealed package along with two screws to upgrade your storage with a SATA SSD/HDD later on.
Appearance
If you were expecting a dragon logo to be on the lid of the MSI Alpha 15, well, you will be rather disappointed. The MSI Alpha 15, as mentioned above, is a part of the new MSI Alpha series, which sports the new logo. The design is still pretty familiar for a MSI laptop though with racing car-esque lines. It's also worth noting that this is the only aluminium you will find on the MSI Alpha 15, with the rest of the build being made of plastic.
More than half of the bottom panel is just mesh. MSI did break up the mesh with a few support beams running across the mesh to make sure that it doesn't collapse as soon as you lay a finger on it. You can also see the large-ish speaker ports near the front side of the laptop. I am not even kidding when I am telling you that under it lies the Giant Speaker. MSI literally calls it that.
Flipping open the MSI Alpha 15, it looks like any other of MSI's mid-range gaming laptops. Of course, relatively slim bezels around the screen keep things looking relatively modern, but MSI still managed to cram in a webcam above the display, unlike its competition.
Separating the MSI Alpha 15 from the rest of MSI's lineup is its gunmetal grey palm rests. I have yet to see a gunmetal grey laptop from MSI, although they do offer silver laptops in the Prestige series. There's also a numpad here, just in case you need to do some data entry besides all the gaming this laptop is intended to do.
While it may not look all that unique now, watch this. MSI has played around with per-key RGB for longer than I can remember, and they also threw that in here. Unfortunately the phoenix emblem on the lid of the MSI Alpha 15 doesn't light up, but that's fine. The color is striking enough as it is. In addition to the full RGB lighting on the keyboard, there's also lighting for the USB ports, for whatever reason.
Specifications
CPU
AMD Ryzen 7 3750H @ 2.3 GHz (up to 4.0 GHz Boost), 4C/8T, 35W TDP, 12nm FinFET
RAM
16GB (2 x 8GB SODIMM) 2666 MHz DDR4 @ 2400 MHz
GPU
AMD Radeon RX Vega 10 Graphics
AMD Radeon RX 5500M 4GB GDDR6
Storage
512GB Samsung PM981 PCIe 3.0 x4 NVMe SSD
1 x SATA slot vacant
Software
Microsoft Windows 10 Home
AMD Radeon Software Adrenalin 2019 Edition 19.30.01.48
MSI Dragon Center
SteelSeries Engine 3
Nahimic
Killer Control Center
MSI App Player
Connectivity
Realtek RTL8822CE (WiFi 802.11ac)
Bluetooth 5.0
1 x RJ45 LAN (Killer Ethernet E2600)
3 x USB 3.0
1 x USB-C (USB 3.0, 5 Gbps)
Display
15.6″ FHD (1920 x 1080) 144 Hz VA, AUO B156HAN08.0, AMD Radeon FreeSync
1 x HDMI 2.0 ([email protected])
1 x mini-DisplayPort
Audio
2 x 2W speakers
1 x 3.5mm headphone-out (analog/SPDIF)
1 x mic-in
Power
180W power adapter
51 WHr 6-cell Li-Ion battery
Dimensions
357.7 x 248 x 27.5 mm
Weight
2.3 kg
For a quick comparison with Intel's offerings, the AMD Ryzen 7 3750H performs pretty similarly to the Core i5 8300H which actually offers pretty similar clock speeds. So it won't compare directly against the six-core Core i7 parts from Intel, but its a good start for AMD.
Performance
Storage performance is just top-notch with Samsung's top-of-the-line client NVMe SSD. You get excellent read and write speeds, and plenty of space with MSI giving you 512GB straight out of the box.
In our synthetic benchmarks we used 3DMark Time Spy, Cinebench and also Superposition. Performance is really good, and we do see the Radeon RX 5500M trounce the GeForce GTX 1650 without breaking a sweat. The GeForce GTX 1660 Ti is a bit harder to beat though, at least in the benchmarks.
While in the synthetic benchmarks the MSI Alpha 15 comes up short of the GeForce GTX 1660 Ti, we actually see it deliver better frame rates than the ASUS TUF Gaming FX505D with a GeForce GTX 1660 Ti we previously reviewed. The Radeon RX 5500M is no beast, but when it comes to esports titles, it really has no issues at all.
For cooling, MSI is using the Cooler Boost 5 system which consists of seven heatpipes, three exahust vents and dual fans. Now this configuration proved pretty effective as I never saw the CPU hit above 80°C, and the GPU generally stayed around 65°C. We also see the CPU and GPU run at around 3.7 GHz and 1.6 GHz, respectively, which means that they are really boosting all the way to the max without running into their thermal limits. Good stuff from MSI.
In terms of battery life, I clocked 30 minutes of YouTube on just 14% charge, which is a good showing, but not exactly the best. You might want to carry a charger with you if you are planning on doing some work away from home, but it should suffice for around 3 hours of productivity before you need to plug it in.
User Experience
At over 2 kg, I wouldn't consider the MSI Alpha 15 an exceptionally portable laptop. It's also rather thick at 27.5mm, which further impacts its suitability as a machine to be carried everywhere you go. It's inline with most other gaming laptops in this price range though, so I wouldn't fuss about this.
Now while many gaming laptops in this price range struggle to even offer a high refresh rate monitor, MSI managed to cram in a 144 Hz FreeSync panel here, which will give you a much better gaming experience even when the frame rates are inconsistent.
In our tests, I found the AUO B156HAN08.0 panel to be more than sufficient for a gaming-oriented machine. Before calibration, I got a very respectable 88.8% sRGB gamut coverage, but after calibrating we do see the gamut coverage improve to an even better 96.6% sRGB, 69.6% Adobe RGB and 72.5% DCI-P3 coverage. I would consider this a pretty good display, even if you are planning on doing some graphics editing on the MSI Alpha 15 in between your gaming sessions.
Sound on the other hand, is just par for the course. They go very loud, but there isn't much bass to note, despite the rather oversized speaker chambers that MSI threw in to the MSI Alpha 15.
Moving on, the keyboard and trackpad are decent performers. The keyboard offers short travel and a rather light actuation force, which was pleasant to type on although it could definitely do with a bit more tactility. For mousing around, the trackpad was good enough, and the separate clicker buttons is exactly as I like it. They are on the loud side though so you might want to avoid spamming them rapidly in a quiet library.
Now while the trackpad works fine, if you connect a mouse, you might find the MSI Alpha 15's design rather problematic. On the right are two USB 3.0 ports, the SD card reader and the power input. The power connector here may get into the way if you use your mouse with your right hand like most of the people in the world, so I am really not sure why didn't MSI think this through. The USB ports here are also all the way at the front end, which means if you try to use anything other than USB sticks or dongles you will have whatever you connected getting in the way of your mouse.
Aside from that, you get a nice array here over the left flank. Unfortunately there are no USB 3.1 10 Gbps ports anywhere to be found on this laptop, but I must commend MSI on a good job here with three USB 3.0 ports instead of cheaping out by throwing in a few USB 2.0 ports in there. Also note the gold-plated 3.5mm ports, a rarity in this price segment.
In a more thoughtful touch, MSI threw in lighting for the USB ports just to help you plug in your USB connectors properly in the dark. You only get red instead of RGB lighting here. You can, for some odd reason, set it to a flashing mode, a breathing mode or just constantly on.
Now to set the lighting effects, you will need to check out the software. MSI Gaming Center has gotten a revamp here, with a much more simple user interface. A lot of features are also missing, instead highlighting its optimization for gamers and creators with customizable profiles for each content creation app and game title. The RGB lighting configuration is also not integrated into the MSI Gaming Center, instead existing as a separate SteelSeries Engine application. And Nahimic exists separately too. Not the best arrangement, but it works.
Conclusion
There is little to complain with the MSI Alpha 15. It costs just RM4799, which I would say is really quite affordable for a laptop offering the hardware and performance that the MSI Alpha 15 does.
You get a Ryzen 7 3750H, the latest 7nm Radeon RX 5500M, a good 512GB PCIe SSD and 16GB RAM, straight out of the box. You can even upgrade it with cheap SATA SSDs to bump up the storage in case 512GB isn't enough for you. The chassis which all of that comes in may be a point of contention, as the liberal use of plastic and bulky form factor does lessen the appeal. I must mention that while its mainly made of plastic, it is one of the most solid laptops I have played with recently. For an affordable mid-range gaming laptop, I believe the MSI Alpha 15 ticks all the right boxes as it is.
Our thanks to MSI Malaysia for sending us the MSI Alpha 15 for review.