HUAWEI Mate 20 is going to be a beast! The Kirin 980 can even do full-body motion tracking for more than one person!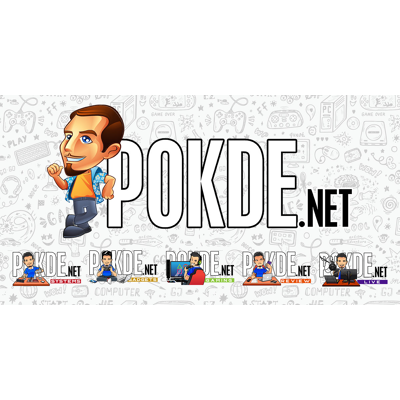 Today we were given a close up look at the Kirin 980, the upcoming chipset from HUAWEI which is going to power the latest HUAWEI Mate 20 devices, coming this 16th October. We pretty much know most of the specifications of the Kirin 980, such as the dual NPU and also new Cortex-A76 CPU and Mali-G76 GPU architectures, but what surprised us most was the ability to do really amazing motion tracking!
AI-powered motion tracking!
Yep. We really did not expect a smartphone to be able to do motion tracking this well. In fact, it is capable of tracking 13 points on your body. That's pretty much every major joint! Now what we don't know is how HUAWEI is going to make use of this tracking, but we heard that it will be a very unexpected feature that we would never have thought of possible in a smartphone. We are definitely looking forward to HUAWEI making it possible!
What's more interesting is that it works with both the front and rear camera. That opens up the doors to implementations that might require you to look at the screen while having the Mate 20 track your motion. And it doesn't even need dual cameras to do all that! HUAWEI representatives claim that it uses AI to perform all of that, and it is enabled by the dual NPU in the Kirin 980.
Even faster than the Snapdragon 845!
Considering HUAWEI's lofty claims about improved performance, a show-and-tell of the new Kirin 980 won't be complete without showing off the new chipset's gaming prowess. And while we were still somewhat curious about how it will perform in other games, HUAWEI's claims of a smooth 60 fps experience in NBA2K18 was proven. Very rarely were there frame rate dips below the hallowed 60 fps mark. However given that the chip is not constrained to a closed chassis where cooling and power limitations might prevent the chipsets from achieving full performance, we will have to wait until we get an actual device before we can give our verdict regarding its gaming capabilities.
This slideshow requires JavaScript.
Now if you are interested in comparing how much better the Kirin 980 is versus the currently available Snapdragon 845, HUAWEI does make some bold claims. The Kirin 980 is touted to offer an impressive 37% better CPU performance, 20% higher RAM bandwidth and 22% lower latency as well as 22% better GPU performance than the Snapdragon 845. All that while being more efficient than the Snapdragon 845! Now we would definitely be putting these claims to the test once we get a HUAWEI Mate 20 to test for ourselves, as the Snapdragon 845 devices were already faster than we would ever need our phones to be.
Better photography!
One of the most enticing features of a HUAWEI smartphone right now are the Leica cameras, and the upcoming Mate 20 will definitely be even more impressive with the dual ISP. The dual ISP and dual NPU will work in tandem to enable better photography, which should yield interesting results.
HUAWEI did show us comparisons with a Snapdragon 845 device, but since there are Snapdragon 845 devices with mid-range cameras like the POCOPHONE F1, it's hard to actually say anything about this comparison.
Faster networks!
The Kirin 980 is equipped with a HUAWEI Hi1103 to enable WiFi speeds of up to 1732 Mbps. Most standard Snapdragon 845 smartphones will support up to 866 Mbps speeds, so this doubling of bandwidth is definitely welcome, especially if you live in a place where 1 Gbps Internet speeds exist.
For those of you who don't have 1 Gbps or faster WiFi, the Kirin 980 also supports LTE Cat.21, which goes up to 1.4 Gbps. Malaysian telcos will probably take some time to reach that, but at least your Mate 20 will be ready for that. If you are still using your HUAWEI Mate 20 at that point. The Mate 20 is also claimed to offer stronger signal for a more stable connection even in fast moving trains or underground rails. And oh, there is also dual-frequency GPS for more accurate positioning.
Conclusion
We know the Kirin 980 is going to be a huge step forward for HUAWEI, as will the first device to feature it, the HUAWEI Mate 20. But truth be told, we are really at a point where raw performance alone just won't cut it. The user experience is what we really look for, and hopefully the HUAWEI Mate 20 will deliver a better experience than any other smartphone out there. With the dual NPUs, dual ISPs and dual GPS, we are pretty convinced, but we will reserve our judgement until we get our hands on an actual device. Now, who else can't wait for HUAWEI's 16th October grand reveal?