HUAWEI Mate RS — Proof that HUAWEI doesn't understand exclusivity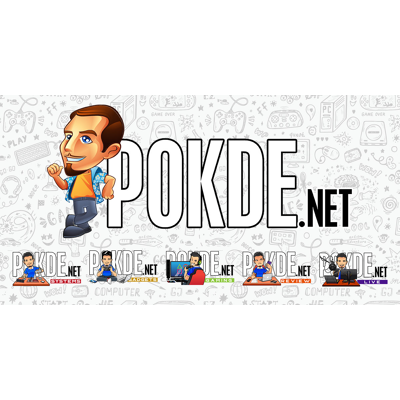 Does slapping "Porsche Design" on a device automatically allow smartphone brands to charge exorbitant rates, or do you think there is more to it than just colors and decals?
Doing it just because they can?
Smartphones are probably not the most exclusive of items. You have one, I have one, and none really stand out unless it is really unique looking. The keyword is unique looking, and HUAWEI has definitely tried their best by partnering with one of the best design houses in the world, Porsche Design, to make a special Porsche Design variant of their flagship. It was the same ol' design with some decals and a black finish with the Mate 9 and Mate 10, but the HUAWEI Mate RS now actually features a unique design. But I still say HUAWEI doesn't understand a thing about exclusivity. Why?
Where is the premiumness?
Yes, glass and aluminium are good, especially when they are so curved and sleek like on the HUAWEI Mate RS. But why aren't we seeing more premium materials? The black variant can easily sport ceramic for its back, as we have seen it done before. What about the red one, you ask? Well, that's where their designers have to put their brains to work, right? Aluminium can be substituted for titanium or stainless steel, which, once again, isn't all that unprecedented. That's what makes a device premium, the feel of it. The weight of it. The knowledge that you are holding materials not often held by anyone else. Also worth noting is that those materials are in devices that cost a fraction of what HUAWEI asks for the HUAWEI Mate RS. Checking out the official webpage of the HUAWEI Mate RS reveals fancy leather casing. Okay, that's good, but hey, those can be gotten aftermarket too.
Too short product cycles
Now I understand that with technology advancements, annual product cycles are necessary not only to keep users updated but also to keep the company running. But here's a a thing about premium, designer products — they do not go obsolete. Let's take an easy example. Porsche's own sports cars feature a look that just doesn't age. Meanwhile HUAWEI release HUAWEI Porsche Design smartphones every year, with a starkly different design each time, allowing anyone to identify users of the past generation devices as outdated. Heck, the Porsche Design Mate 10 was launched less than 5 months ago, and its essentially the same device, except that the new HUAWEI Mate RS is better.
Hardware doesn't stand out either
The problem with technology is that you can't literally stand heads and shoulders above the competition. Or even your other products. Especially when you are a smartphone manufacturer that has to maintain a mainstream line to satisfy your less well heeled customers. As such, you will have to use the same technology in both your current mainstream device and your exclusive, premium device. In the case of the HUAWEI Mate RS, it shares most of its specifications with the HUAWEI P20 Pro. There is the same under-performing Kirin 970 we tested in the HUAWEI Mate 10, same 6GB of RAM, and the only difference I see is the fact that it has 256GB and 512GB storage options.Now this isn't a problem that is HUAWEI's fault, but this will be a problem faced by any smartphone manufacturer who tries to release a premium variant of their flagship.
It isn't all bad though
While it doesn't have the fancy notch of the HUAWEI P20 series, it does have the latest features HUAWEI can bring to the table. That includes an under-display fingerprint sensor, in addition to the one on the back. Why didn't anyone think about this before? If you need speed, use the rear one, and if you can wait, use the one under the display. Genius. The OLED 18:9 1440p display also ought to deliver a sharper view than the notched 1080p display over on the P20 Pro.
Is that enough for HUAWEI to take €1695 (~RM8069) from your wallet? I would say no, but I don't have RM8000+ to spend on a smartphone. So you decide.