Review
OPPO F11 Pro Review – Great Value for Money Device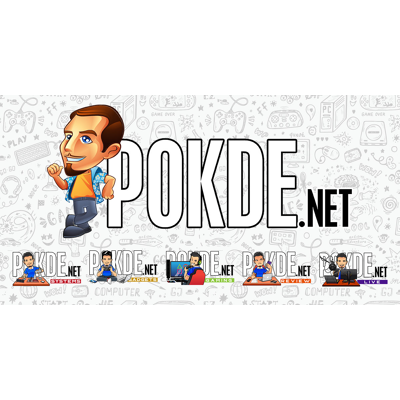 Overview
The OPPO F11 Pro is a great, all-around smartphone for the price that it's offering, but there are better options if mobile gaming is your top priority.
1 Year (Extendable for another 365 days)
Positives
+ Above average battery life
+ Notch-less display
+ Looks and feels premium
+ Aesthetically pleasing
+ Large display with good colours
+ Good camera performance
+ Surprisingly quick face recognition
+ Has good grip for a smartphone with glossy back
+ Affordable price
+ Value-for-money smartphone
Negatives
- Uncertainty on longevity of the pop-up camera mechanism
- No IP certification (waterproof / dustproof)
- Far from the best in mobile gaming among midrange devices
- Screen is rather dim in sunny outdoor environments
- No stereo speakers
- Camera quality takes a huge hit in low-light environments
Unboxing the OPPO F11 Pro
In the box, you are expected to receive a number of items. Nothing out of the usual, just your standard stuff:
The OPPO F11 Pro smartphone
Clear TPU case
VOOC 3.0 charger
MicroUSB cable
Handsfree kit
SIM Tray Ejector Pin
User Guide and Warranty Info
Appearance
Chances are that when you're looking at the phone itself, you're gonna be wondering where the selfie camera or notch is. Well, what makes the OPPO F11 Pro smartphone special here is that there is no notch, and the selfie camera is hidden by a pop-up mechanism. This means that you will get the entire 6.53-inch of screen with no sacrifices for a selfie camera placement. There is a noticeable amount of bezel on the bottom part however, but you're still getting the all-screen display on the front. To be precise, you're looking at a 90.9% screen-to-body ratio here.
On the back of the OPPO F11 Pro, you can see the dual-camera setup, a fingerprint scanner right below that, followed by some OPPO branding. For our OPPO F11 Pro review, we are using the Aurora Green colour option, which essentially seems to be aqua blue with a hint of green. You have a refined plastic back, which gives it a bit of a premium look at the cost of it being a slight fingerprint magnet. I've seen worse fingerprint magnets on smartphones before and this actually isn't too bad. The camera does protrude a bit, which may be scary in the event of a drop. A protective case is definitely needed.
At the top of the device, you only have some microphone holes. On the bottom however, you get a 3.5mm audio jack, another microphone hole, a microUSB port, and a speaker grille.
On the left side, you have the volume rocker sitting in solitude. On the right side, you have the power button as well as the SIM Card / microSD tray. It's worth noting that all sides have a matte finish as opposed to the glossy finish on the back. This certainly helps in getting a better grip with the phone, making it less slippery.
To my surprise for a smartphone of this price, it looks and feels rather premium. Furthermore, it's definitely aesthetically pleasing, with the Thunder Black one being more attractive in my opinion. It also has some practical design choices made in order to give the OPPO F11 Pro a better grip, particularly the matte finish on the sides and top. If you're not a fan of the notch, then you would definitely be pleased with this in terms of looks alone.
Specifications
CPU/Chipset:
Mediatek Helio P70 (4 x Cortex-A73 + 4 x Cortex-A53), 12nm
GPU:
Mali-G72
RAM:
6GB
Display:
6.53″ FHD+ (1080 x 2340) LTPS IPS LCD display, 19:5:9 ratio, 397ppi
Corning Gorilla Glass 5
Storage:
64GB
Camera:
Main Camera(s)
48 MP, f/1.8, 1/2.3″, 0.8µm, PDAF
5 MP, f/2.4, 1/5″, 1.12µm, depth sensor
LED flash, HDR, panorama, Full HD @ 30 FPS videos
Front Camera
Motorized pop-up 16 MP, f/2.0, 1/3.1″, 1.0µm
HDR, Full [email protected] fps videos
OS:
Android 9.0 Pie, ColorOS 6.0
Connectivity:
Wi-Fi 802.11 a/b/g/n/ac dual band (2.4 GHz and 5 GHz), Wi-Fi Direct, Hotspot
Bluetooth 4.2, A2DP, LE
microUSB 2.0, USB On-The-Go
Audio:
Mono speakers
3.5mm jack
SIM:
Dual SIM (Nano)
Battery:
4,000 mAh non-removable
20W VOOC 3.0 fast charge
Dimensions:
161.3 x 76.1 x 8.8 mm
Colours:
Aurora Green, Thunder Black
If you're interested to know what sort of deals you can get with the OPPO F11 Pro, click right here.
Performance
Before we start, I'd like to kindly point out that the OPPO F11 Pro utilizes the MediaTek Helio P70 chipset with the Mali-G72 GPU. On Antutu v7, we can see that it outperforms Snapdragon 660 devices but loses out to the Snapdragon 710 and Kirin 970 chipsets by a fair amount. It's not a bad score, if you ask me. For a midrange device, it did adequately enough.
On Geekbench, you can see that it outperforms the older Helio P60 chipset in the OPPO F9. and also the Snapdragon 636 chipsets. It's interesting that it scored lower than the Kirin 710 in single core, but beats it in multi-core operation. This would make multi-threaded applications easier to run on the device.
As for 3DMark, it's definitely not the best but it's far from the worst, that's for sure. It does decently enough overall which is a good sign that you can have a fairly good gaming experience with the OPPO F11 Pro smartphone.
Now for PCMark Work 2.0 benchmark, which is a synthetic benchmark for real world use, it actually performed surprisingly well. As you can see, it's high up there and performs pretty closely to a Snapdragon 845 chipset in the ZenFone 5z and the Mi 8. This shows that you should have little to no trouble using this as your daily driver for non-gaming purposes.
The OPPO F11 Pro smartphone has a fairly large 4,000 mAh battery capacity. As such, we were expecting some good numbers but this would also be highly reliant on the efficiency of the Helio P70 chipset. At 10 hours and 22 minutes, that's a pretty amazing score, and it's high up there with some of the best performing ones around. As for charging,
As for personal use, I would describe myself as a medium user. I don't normally game, I make some calls, I frequently text friends on Whatsapp and Telegram, and I am on social media a lot. With my use, I can get about a day and a half to two days of use without any problems.
This would of course be noticeably lesser if you do play games on the smartphone. It's worth noting that the smartphone gets lukewarm at best when gaming. It never came to a point where it got unbearably hot, which is a good point to take note of for mobile gamers on a budget. Either way, it is shaping up to be a very attractive smartphone.
User Experience
The OPPO F11 Pro is a beautiful device to behold. The LTPS IPS LCD display shows vibrant and sharp colours with well-defined visuals on screen. The display is a bit reflective though, so viewing can be a bit tricky when it's slightly tilted. While it's easy to use indoors, it can be a bit troublesome outdoors as the brightness doesn't seem quite enough during sunny days. It's okay, but it could be better. If you have the auto-brightness setting on, it will shift the brightness to pretty high when you're outdoors.
The pop-up camera design allowed you to have more screen without the need of those notches. However, it's not bezel-less by any means. There is a noticeable 'chin' bezel at the bottom. It's not a dealbreaker by any means, and most people won't notice it anyway. With a 19:5:9 aspect ratio and 90.9% screen-to-body ratio, you essentially have the full 6.53-inch display to enjoy.
As much as I like how smartphones with glossy backs look, it does have its drawbacks. Usually, it's a fingerprint magnet that is also slippery to hold. With the matte finish on the sides however, it is surprisingly easier to hold. Furthermore, fingerprints aren't that noticeable on the OPPO F11 Pro compared to other glossy back devices.
In terms of security, you can lock your devices using your standard PIN or password. For ease of usage however, you can opt for the fingerprint scanner or use face recognition. The fingerprint scanner is situated right below the camera, which is a natural position for your index finger on both hands, and it works almost instantaneously.
Many may find the idea of using face recognition with a pop-up camera rather troublesome but I'm happy to report that it works great. The selfie camera pops up as soon as you press the power button, and it seems to take a second or less to identify your face. Even in the dark, it recognizes pretty well, albeit its more prone to failure this way. My only worry is if constant use of the pop-up selfie camera will cause it to break down sooner rather than later.
In the audio department, the OPPO F11 Pro smartphone has mono speakers, with the grille located next to the microUSB port. I've always found that stereo speaker would be the better option and I honestly didn't expect much from this. To my surprise however, it is surprisingly loud yet audibly clear. Sure, it would be better if the sound was directed towards the user but I'd take downwards speaker over rear speakers any day.
ColorOS 6.0, based on Android 9.0 Pie, is simple to use but not something I personally fancy. It's simplistic in nature and it's meant to look clean. By default, it doesn't have an app drawer and will have all the apps on your Home Screen. You can change it to have an app drawer by going to the Home Screen Mode settings.
What I would have loved is a built-in Dark Mode of sorts, which would be pleasing to my eyes. The most I can do is turn on Night Shield (reduce Blue Light emission) or just the screen colour temperature; Cooler, Default, and Warmer. There's really nothing to complain really, just a matter of personal taste.
Camera
The Camera UI in the OPPO F11 Pro is easy to navigate with. You have your standard Video,, Photo, and Portrait options. You can select additional shooting modes by pressing the three lines besides the existing shooting modes. I had trouble looking for the "Pro" mode, where you can freely adjust ISO, shutter speed, and other things.
Turns out, it's listed as "Expert" mode. By default, HDR is turned on so if you feel like the colours of your photos are washed, that might be why. You can quickly zoom to 2x by simply pressing 1x above the shooting modes, or you can use the usual method of pinching the screen.
You also have the beautification option for both front and rear cameras. It will be set to AI by default, so the camera will automatically adjust for the best results. It may be a bit finicky at first but it will gradually get better as it learns. You can always adjust it yourself manually so no problems there. Switching to selfie mode will immediately activate the pop-up camera mechanism. You can also add filters prior to taking photos. It's not professional colour grading, nor does it have as many options as Instagram for it, but it's there if you want to use it.
As for the camera performance, I'm pleasantly surprised by how good the photos turned out. The pictures are well-defined with a good amount of details and pleasing colours. The selfie camera works fine enough but by default on AI, I had the scare of my life as the beautification did a bit too much to my face. The front camera does have trouble getting a clear focus from time to time, so you may need to take multiple selfies for good measure.
My only major complaint with the camera is for low-light photography. It tries to compensate for the lack of light a bit too much, thus resulting in photos being noticeably brighter and washed out than they should. With HDR, it's not too bad but the colours still take a big hit. However, that's to be expected with HDR modes on smartphones. If you do plan on shooting in low-light conditions, Expert mode is the way to go as it fares a lot better with some tweaks in the setting.
OPPO F11 Pro Verdict
The OPPO F11 Pro is a surprisingly good smartphone for the price that it's being offered. It's not the best smartphone around for sure but it's a great value-for-money device that can satisfy many people out there. If gaming is your thing, you'd most likely be happier with something like the Pocophone F1.
However, if you just need to run some apps, go through social media, snap some photos, and have good battery life, it's hard to be disappointed here. It's worth noting that it doesn't have an IP rating for dust and water resistance, most likely due to the pop-up selfie camera.
The looks alone already makes the RM1,299 price tag a surprise. If you add RM100, you can even get your hands on the Marvel's Avengers Limited Edition version of the smartphone… assuming they still have it in stock of course. If you want to check out that version, click right here.
While it does have its quirks, its forgivable given its affordable price. With that, I give the OPPO F11 Pro smartphone our Gold Pokdeward.
Our thanks to OPPO Malaysia for providing us the OPPO F11 Pro smartphone for review.