HUAWEI P30 Series Rewrites the Rules of Photography with these cutting-edge features!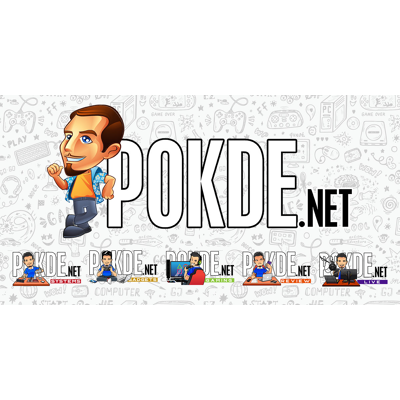 The HUAWEI P30 Series is the latest flagship from the Chinese smartphone giant, and it comes with a slew of features to improve its photography capabilities. With a tagline like "Rewrite the Rules of Photography", expectations are going to be high. And of course, HUAWEI will be delivering on their promise. Here are the features that will help you elevate your photography experience with the HUAWEI P30 Series.
#1 40MP HUAWEI SuperSpectrum sensor
HUAWEI equipped the HUAWEI P30 Series with their latest 40MP HUAWEI SuperSpectrum sensors. Measuring in at 1/1.7″, the HUAWEI SuperSpectrum sensor is larger than even the latest 48MP Sony IMX586/Samsung GM1 sensors. To further improve the light capturing capability of the sensor, HUAWEI used a new RYYB color filter instead of the age old RGGB Bayer color filter, giving it 40% higher light sensitivity than the previous generation of 40MP sensors. The result? Beautiful colors even in extreme low light conditions.
#2 SuperZoom brings you 50x closer to the action
Previous smartphones offered a maximum of 3x optical zoom. HUAWEI now offers 5x optical zoom with the HUAWEI P30 Pro, thanks to an innovative periscope lens structure. But that's not all. HUAWEI equipped the HUAWEI P30 Pro's SuperZoom camera with OIS, so you can take better photos with the telephoto camera without worrying about your hand vibrations blurring your once-in-a-lifetime shot. And for those of you who want to take photos of objects further than the eye can see, there's the 50x zooming capability.
The HUAWEI P30 has a lesser 3x optical zoom lens, but it still offers a similarly impressive 30x maximum zoom range. And of course, there's the moon shot which HUAWEI is very proud of to show off.
#3 Ultra-wide angle cameras that also brings you closer
Ultra-wide angle cameras give you a wider perspective, allowing you take in more of the environment. It's really refreshing and I really like to have ultra-wide angle cameras on my device. The HUAWEI P30 Series feature some of the best ultra-wide angle cameras, with the HUAWEI P30 Pro featuring a 20MP f/2.2 ultra-wide angle camera. HUAWEI also designed the ultra-wide angle cameras on the HUAWEI P30 Series to tout autofocusing, and also added the capability to do macro photography from as near as 2.5cm from the subject. If you are into macro photography, the HUAWEI P30 Series are definitely your top choice.
#4 Better bokeh with 3D ToF sensor
It's near-impossible to have real, physical bokeh due to a shallow depth of field with a smartphone. The next best thing is software-enhanced bokeh, which HUAWEI has been offering on their devices since the HUAWEI P9. You can have multiple cameras to work out the depth data of the scene you are capturing and blur the subject. Regular cameras can do a decent job, but a 3D time-of-flight (ToF) sensor like the one on the HUAWEI P30 Pro is purpose-built to determine the distance of an object from the device, giving you accurate bokeh. In addition to that, the AI capabilities of Kirin 980 in the HUAWEI P30 Pro gives it the ability to identify the object's boundaries better and give you a more natural blurring effect than previous models.
#5 Long battery life to capture more
This probably isn't a camera feature per se, but then again, it would be quite difficult to take nice photos when you have a powerbank dangling from the phone… Thus the HUAWEI P30 and HUAWEI P30 Pro come with a 3650 mAh and 4200 mAh battery, respectively. Coupled with the efficient Kirin 980 chipset based on the latest 7nm process node, the HUAWEI P30 Series is set to last a long, long time as you snap away till your heart's content.
You can now get the HUAWEI P30 and HUAWEI P30 Pro from just RM2699 and RM3799 respectively, with a choice of three colors: Black, Aurora and Breathing Crystal. The following are the prices of the HUAWEI P30 and HUAWEI P30 Pro variants available in Malaysia:
HUAWEI P30 (8GB + 128GB): RM2699
HUAWEI P30 Pro (8GB + 256GB): RM3799
HUAWEI P30 Pro (8GB + 512GB): RM4799
Rewriting the Rules of Photography isn't nearly as expensive as you thought. And since you will be getting the best smartphone camera in the market, why not put it to use in HUAWEI's NEXT Image Awards to be in the running to win up to USD 20 000 (~RM82 306) and other prizes.
HUAWEI NEXT Image Awards 2019
Just like previous years, HUAWEI will be accepting submissions in 6 different categories:
| | |
| --- | --- |
| Faces | Experimenting with identity and the power of portraiture |
| Going the Distance | Discovering new places and new experiences by using new features of the smartphone camera, for instance tele-lens, super wide angle or macro-shooting |
| Hello, Life! | Sharing the emotion or the inspiration in everyday experiences |
| Storyboard | Telling a story in 9 frames – a grid of photos that develop a meaningful or intriguing narrative |
| #Emotion Tag | Expressing instant emotions by means of photography |
| Life Now | Filming stories in less than 30 seconds. |
All submissions will also receive an additional RM50 voucher from https://shop.huawei.com/my/events/huawei-next-image-2019.html. Time to upload your amazing shots to win a share of the prize money NOW! If you don't own a HUAWEI P30 device yet, get it here from HUAWEI Malaysia's Official Online Store.
This is an exclusive article for HUAWEI Malaysia.