Review
ASUS ROG Zephyrus M16 Review — unleashing the Amped up Tiger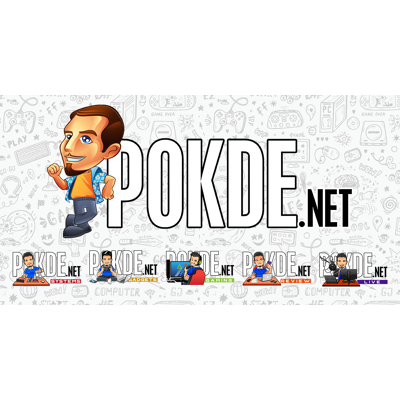 Overview
The ROG Zephyrus M16 combines the latest 11th Gen Intel Core i9-11900H and the GeForce RTX 3070 into a single, ultra-sleek package that offers a cheeky bit of extra screen real estate. And how can you say no to the Prismatic Film under the 8279 CNC-machined holes in the lid?
i9-11900H+RTX 3060: RM8999 (SRP)
i9-11900H+RTX 3070: RM11499 (SRP)
Positives
+ Included accessories are awesome!
+ Stylish design that doesn't look overtly gamer-y
+ Impressive use of a 15.6" chassis to fit a 16" display
+ An extremely good display
+ Built-in speakers are surprisingly good
+ Chart-topping performance for a RTX 3070 laptop
+ Keyboard is comfortable to type/game on
+ Excellent array of I/O options
Negatives
- Can run hot under load
- MediaTek adapter reconnects to WiFi slowly
- No PrtSc button
- Single-zone RGB keyboard for a 2021 laptop?
I really love it when ASUS explores new form factors with the ROG Zephyrus lineup. I mean, that's the whole reason we have the ROG Zephyrus lineup in the beginning: they were exploring ultraportable gaming laptops. While we may have diverged a bit with more mainstream designs in the ROG Zephyrus series in recent years, the notable ones like the ROG Zephyrus G14, one of the first 14″ gaming laptop in the market, and the ROG Zephyrus Duo series as the first dual-display gaming laptops are truly very exciting. Today we take a look at the ASUS' first 16″ gaming laptop, the ROG Zephyrus M16. Let's begin.
Unboxing
The ROG Zephyrus M16 comes in a large box, containing the laptop's actual packaging along with the cool ROG backpack. The ROG Zephyrus M16's packaging is very reminiscent of the ROG Zephyrus G14's box, which I do love very much, so it immediately gets bonus points here.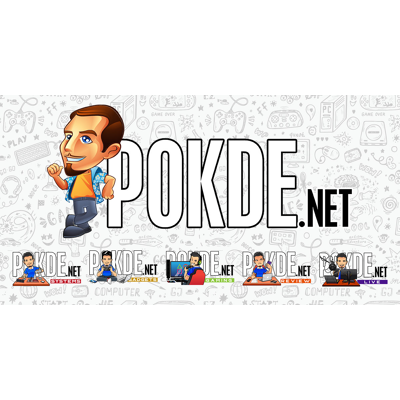 In the box, you get the usual documentation. The ROG Zephyrus M16 also comes with two power adapters, a 100W USB-PD one along with the standard 240W adapter that enables the full performance of the ROG Zephyrus M16. Another nice inclusion is the ROG Chakram Core mouse, which is one of the most premium mice in ROG's lineup right now. Absolutely nothing to complain about here, and if you want, you can watch our unboxing of the laptop here as well.
Appearance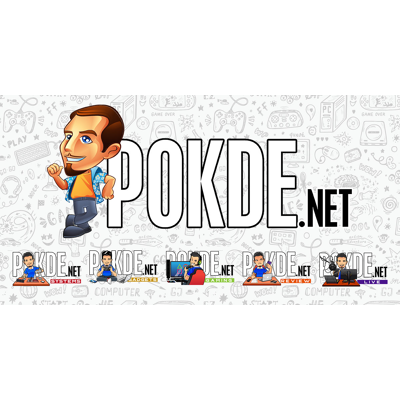 One major defining aesthetic of the ROG Zephyrus M16 is the Prismatic Film under the 8279 CNC machined holes in the magnesium-aluminum lid. While it might look pretty similar to the ROG Zephyrus G14 at first glance, it does not have the AniMe Matrix LED array underneath, so all you get is this mesmerizing reflective effect when you move it around. Instead of a huge ROG emblem, you also the apparel-inspired tag on the lower left edge of the laptop, which is very stylish indeed.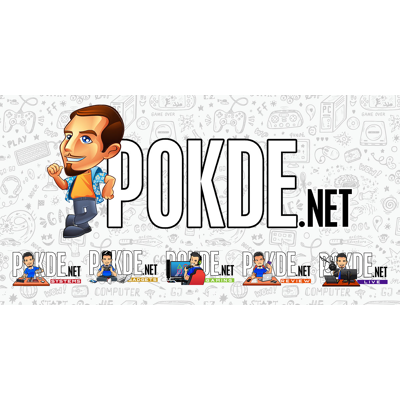 On the underside you get two long rubber strips for grip, and a vent-like pattern across half of the bottom cover. I say "vent-like" because the only areas that are actually perforated are the small zones directly above the fans. I am not sure why ASUS doesn't just make the vents bigger for passive ventilation over the other parts, but I guess the engineers at the Republic of Gamers know better than me.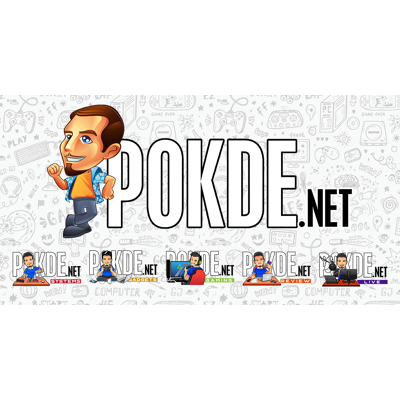 Anothe aspect of the ROG Zephyrus M16 that looks absolutely amazing is the rear end. With it closed, you can clearly see this diagonal pattern here, with the huge vents. The lights in the center are the status LEDs, and I must commend ASUS for doing an absolutely stunning job of integrating the status LEDs into the design of the ROG Zephyrus M16.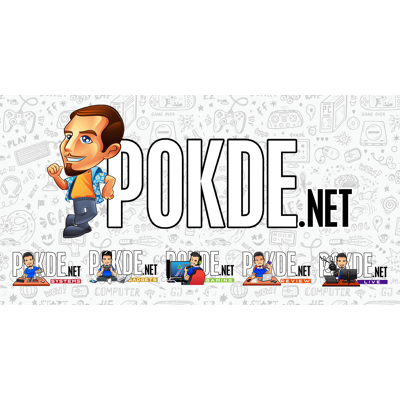 Once you open up the laptop, the ROG Zephyrus M16 impresses with its screen-to-body ratio. While most gaming laptops in recent years have adopted narrow bezels around the top and sides, they usually still have a relatively thick lower bezel, or what we affectionately call the "chin", as they have to find a place for the display circuitry. The ROG Zephyrus M16 does away with that, and you can see that the display seems to start directly where the lower half ends, and I must say it looks just as amazing in person.
This is also what enabled ASUS to offer a 16″ display in a 15″ chassis. The screen-to-body ratio is a whopping 94% with a 16:10 aspect ratio. This is taller than your average 16:9 display, but it isn't actually noticeably different when you are looking at the screen. It looks quite normal, unless you have it right beside a regular 16:9 laptop. There's also a webcam up top, making this the first ROG laptop in a very long time to have a webcam.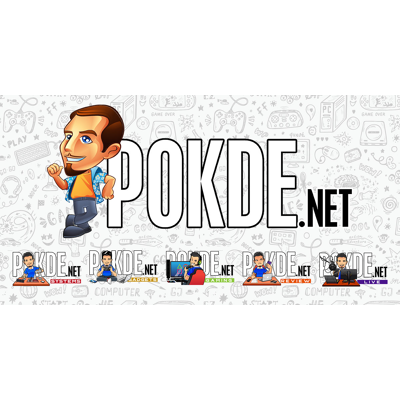 Here's a closer look at the tiny lower bezel. The ROG Zephyrus M16 touts an ErgoLift hinge which sees the lid go further down than the bottom half, raising the laptop off the surface you have it on. ASUS still managed to sneak in the ROG Zephyrus branding in the narrow bezels, just so you don't forget what laptop you have.
The ROG Zephyrus M16's hinge also goes all the way to 180°, raising up the bottom half even further while the lid goes flat onto the desk. To be entirely honest I still don't really find 180° hinges that useful, especially in gaming laptops, but hey, it's here if you suddenly find a need for it.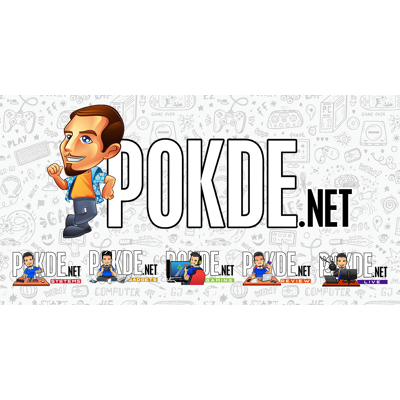 Overall, the design of the ROG Zephyrus M16 offers a refreshing change from previous generations of ROG laptops, but those coming from the ROG Zephyrus G14 or the new ROG Zephyrus G15 will find it quite familiar. The main advantage of this laptop's design is definitely its impressive screen-to-body ratio, which gives you more viewing space in a smaller body than the last-gen ROG Zephyrus M15 GU502.
ROG Zephyrus M16 Specifications
CPU
Intel Core i9-11900H, 8C/16T @ 2.5GHz (Intel Turbo Boost Max 3.0 up to 4.9GHz) 45W TDP, 10nm SuperFin
RAM
32GB DDR4-3200 (16GB on-board + 16GB SO-DIMM), dual-channel
GPU
Intel UHD Graphics, 32EU @ 1450MHz
NVIDIA GeForce RTX 3070 8GB GDDR6, up to 1390MHz (100W with Dynamic Boost 2.0)
Storage
1 x 2TB Samsung PM9A1 PCIe 4.0 x4 NVMe SSD
1 x vacant M.2 slot
Software
Microsoft Windows 10 Home
NVIDIA Game Ready Driver 471.41
Intel Graphics Command Center
Armoury Crate
MyASUS
Microsoft Office Home & Student 2019 (license bundled)
McAfee Personal Security
Connectivity
MediaTek MT7921 (WiFi 6, up to 2.4Gbps)
Bluetooth 5.2
Realtek Gigabit LAN
1 x Thunderbolt 4 USB-C
1 x USB 3.2 Gen2 (10Gbps) USB-C
1 x USB 3.2 Gen2 (10Gbps) (Type-A)
1 x USB 3.0 (5Gbps) (Type-A)
1 x microSD card reader
Displays
16″ WQXGA (2560 x 1600) 16:10 165Hz IPS-level display, 100% DCI-P3, Pantone Validated
1 x HDMI 2.0b
2 x DisplayPort over USB-C (Thunderbolt 4 is connected to iGPU, USB 3.2 Gen2 is connected to NVIDIA graphics)
Audio
2 x 2W tweeter + 4 x 2W woofer with Smart Amp Technology
1 x 3.5mm combo jack
Dolby Atmos
Array microphone
AI Noise-Cancelling Audio
Power
90WHr 4-cell Li-Ion battery
240W power adapter
100W USB-PD charging (included)
Dimensions
355 × 243 x 19.9 mm
Weight
1.9kg
Performance
Synthetic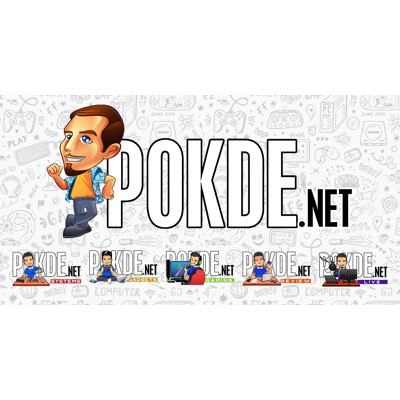 The ROG Zephyrus M16 is the first laptop we have played with that came with a PCIe 4.0 SSD. And I must say, the performance is truly impressive. It probably also helps that this is a Samsung drive, which are known for being absolutely great performers. It also runs relatively cool, as compared to first-gen PCIe 4.0 SSD.
It's somewhat refreshing to see Intel back on top, although just barely so. The single-core performance of Tiger Lake-H is truly menacing, but we can still see that the ROG Zephyrus Duo 15 SE managing to top it in multi-core performance. This is still going to be one of the fastest laptops you can buy now, and probably the fastest if you factor its portability into the equation as well.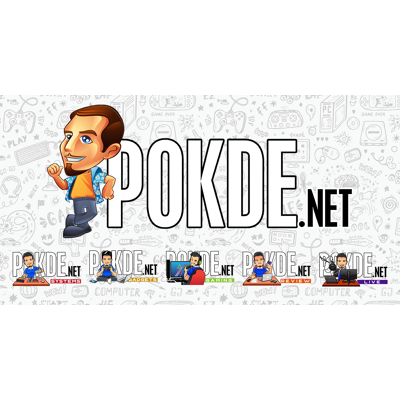 With a GeForce RTX 3070 under the hood, it is obvious that it cannot compete against the GeForce RTX 3080 laptops in our list. However, it does manage to edge out the Acer Nitro 5, which has a GeForce RTX 3080. There are more factors at play when it comes to the NVIDIA GeForce RTX 30 series Laptop GPUs, including Total Graphics Power (TGP) limits and cooling, and that's why we have this odd situation here, where a GeForce RTX 3070 comes out on top of a GeForce RTX 3080.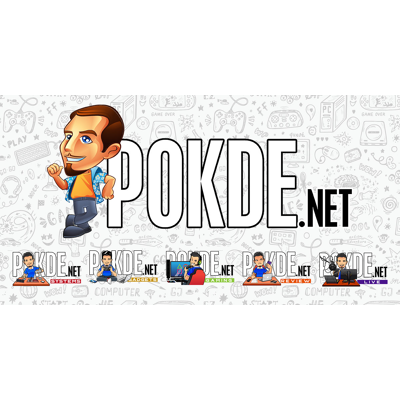 A similar scenario is seen in 3DMark Time Spy, where the ROG Zephyrus M16 slots in behind all the GeForce RTX 3080 laptops, with the exception being the Nitro 5. Interestingly enough the AORUS 15G XC comes up behind the ROG Zephyrus M16, despite coming with a GeForce RTX 3070 with a 105W TGP, versus the ROG Zephyrus M16's 100W maximum TGP.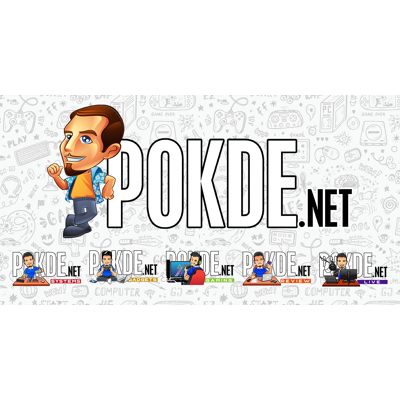 Interestingly, even in 3DMark Port Royal we still see a similar gap. 3DMark Port Royal usually prefers bigger GPUs, simply due to the fact that they have more raytracing cores to handle the workload. The fact that the ROG Zephyrus M16 still manages to come out on top is quite an eye-opener to me.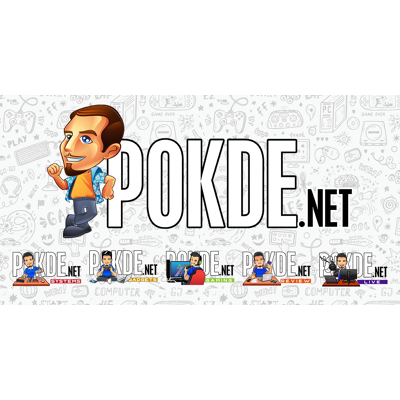 PCMark sees the ROG Zephyrus M16 outperform every laptop we have tested, and even pre-built gaming desktops. The potency of the combination of hardware here is truly something to behold, and the ROG Zephyrus M16 performs great in the full PCMark 10 suite, thanks to a very nippy CPU, fast GPU and of course, the excellent PCIe 4.0 SSD, which definitely contributed to faster loading times, a metric which is measured in the Essentials category.
Gaming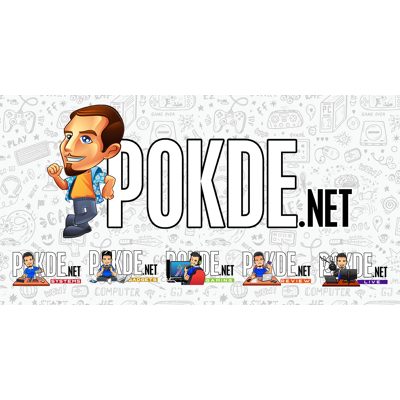 At native resolution it's gonna be hard to take full advantage of the high refresh rate display. . More modern raytraced-titles like Cyberpunk 2077 and Metro Exodus see frame rates below 60FPS on average, even with DLSS on. Even less graphically taxing games like Far Cry 5 fail to go above 100FPS on the graphics.
But of course even at these lower frame rates, the experience is still very good, because of the adaptive sync display taking tearing and stuttering out of the equation. Esports gamers can probably eke out a good time from the ROG Zephyrus M16 though, with the ROG Zephyrus M16 pushing 175FPS in Rainbow Six Siege, and 105FPS in For Honor.
Battery Life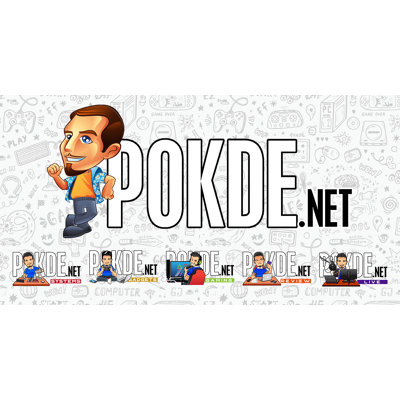 The ROG Zephyrus M16 touts an "iGPU Mode" that is somewhat like cheating in the battery life metric. This mode disables the dedicated graphics, so you will only be using the integrated graphics. As such, it pulls ahead of the other laptops in this stack quite easily, with over 7 hours of battery life. Without toggling the iGPU Mode, you will be looking at around 5 hours of juice, which is pretty much par for the course when it comes to gaming laptops.
Cooling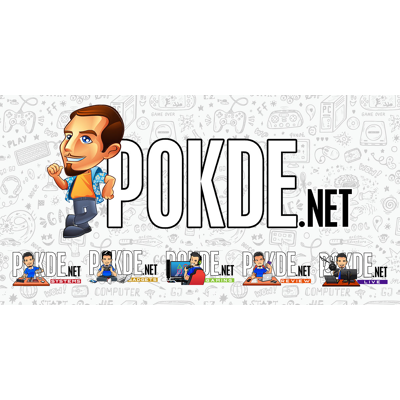 At first glance, the ROG Zephyrus M16 seems to tout a much beefier cooling system than even the flagship ROG Zephyrus Duo 15 SE. We will get into the actual performance in a bit, but you can see a total of six heatpipes. Three of those are shared between the CPU and GPU, with an additional heatpipe each to wick away more heat from each processor. The ROG Zephyrus Duo 15 SE only has two shared heatpipes and one smaller one for each chip. The last heatpipe here seems to be routed to help cool the power delivery and also VRAM.
The CPU gets a liquid metal application to improve the heat transfer from the chip to the cooling system, while the GPU gets a standard thermal paste application. I guess once you see the temperatures, you will understand why.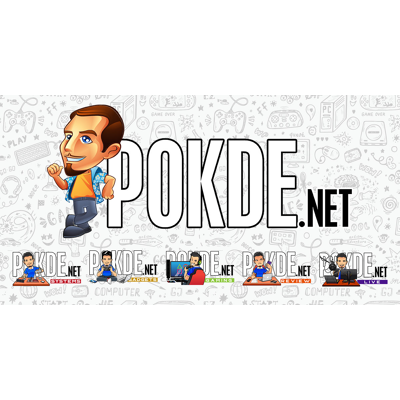 We will be testing the cooling in the "Turbo" mode that's available in Armoury Crate. Realbench stress test loads both the CPU and GPU in a super-taxing content creator workload. The CPU draws about 40W on average here, with the initial boost seeing a peak power draw of 112W. This burst is very short, but it is enough to see temperatures hit 95°C. The spike in the middle where the CPU draws around 85W also sees CPU temps hit 96°C. The average temperatures are actually much more reasonable, at around 78°C. The average CPU clocks observed is 2645MHz, although it spends most of its time at 2594MHz while pulling less than 40W.
The GPU on the other hand runs much cooler, with an average temperature of 73°C, with clocks averaging 1475MHz. The peak temperature observed on the GPU is 75°C, while the peak clocks are 1845MHz. Average power draw is around 85W, with a peak of 115W. The reason why we see rather low power draw from the GPU is because of the Dynamic Boost feature which diverts power to the CPU and GPU depending on which chip needs more of it.
Once we switch gears to a GPU workload like 3DMark Time Spy, the GPU is capable of drawing 99.5W on average, just slightly below the 100W max TGP limit that the ROG Zephyrus M16 is designed with. The GPU clocks are actually not significantly higher, at about 1462MHz, CPU temperatures are very good here, which is to be expected anyway because 3DMark doesn't exactly tax the CPU much. It remains below 70°C at all times while sipping less than 24W of power.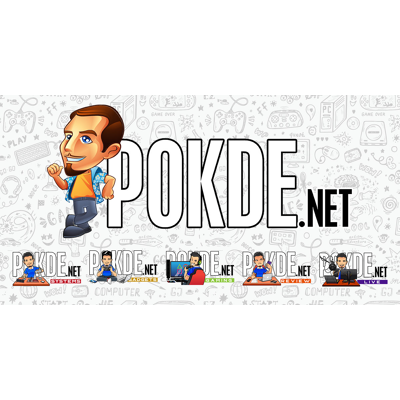 Overall, the ROG Zephyrus M16's cooling appears to be pretty well matched for the hardware. However the high initial power draw of the Core i9-11900H definitely doesn't help here. One other thing to consider is rather high skin temperatures, with the area above the keyboard feeling too hot to even touch. This also raises other worries, such as the longevity of the soft-touch coating, as well as the display, which has to deal with all that hot air blowing at it.
Setting aside those concerns, the overall gaming experience is still pretty good. This is because the ROG Zephyrus M16 sucks in air from the area around the WASD cluster, so that area of the keyboard still remains comfortable to game on for extended gaming sessions. You do want headphones on though as the fans can get loud. I do wonder if a more conservative boost algorithm would help the thermals, but I guess ASUS wanted to eke out all the performance they can from the hardware here.
User Experience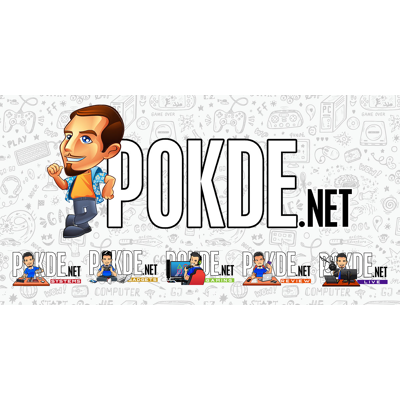 As we have already elaborated earlier, the ROG Zephyrus M16 is very compact for a 16″ laptop thanks to the unique aspect ratio. It's also relatively light for the performance on tap, weighing just 1.9kg. Overall, a nice laptop that you can bring with you everywhere for work or play. And did we mention that this laptop comes with a 100W USB-PD charger that's like half the weight and size of the regular 240W charger?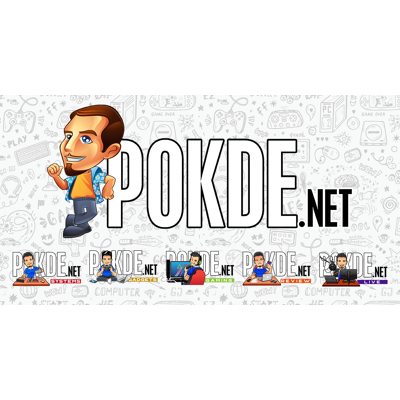 As the first ROG laptop in a long time to offer a webcam again, the ROG Zephyrus M16 is definitely quite a special laptop. ASUS was pretty proud of this, even throwing in both 3D and 2D noise reduction. The outcome appears to not be all that great, but I guess no one is expecting high quality images or video footage out from a webcam anyway. While the cutout is rather wide, there isn't actually anything else there aside from the webcam. No IR facial recognition here, unfortunately.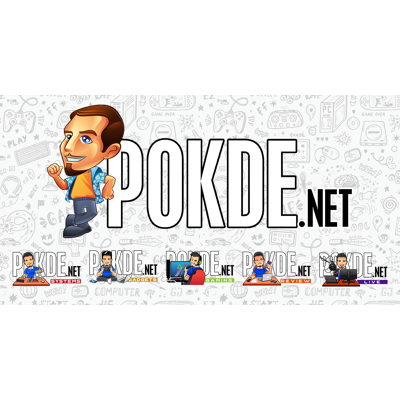 Aside from being the only laptop in the Republic of Gamers' current-gen lineup to offer a webcam, the ROG Zephyrus M16 also has a fingerprint scanner baked into its power button. This is the same Single Sign-On (SSO) fingerprint scanner as what we saw in the ROG Zephyrus G14, that makes it very convenient to login to your laptop, with you only needing to touch the power button once and it will unlock when it reaches the Windows lock screen.
Speaking of the lock screen, I found a rather weird issue with the ROG Zephyrus M16. While most recent high-end gaming laptops packed an Intel WiFi 6 adapter, the ROG Zephyrus M16 comes with a new MediaTek MT7921 WiFi 6 adapter that exhibits a noticeable delay when it comes to reconnecting to the WiFi when waking up from sleep. Speeds are fine once the connection is established, but I just didn't like the wait. I mean, it doesn't really make sense to have an ultraportable laptop in 2021 that takes a good 30 seconds to connect to WiFi when its woken up, right?
Display and Audio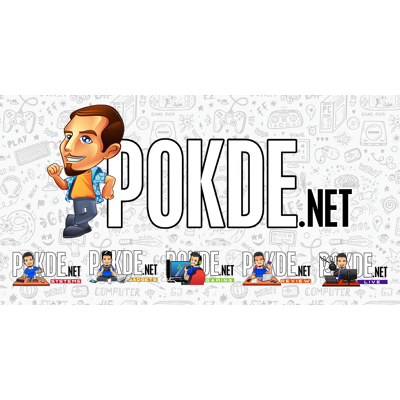 Aside from offering more viewing area than your average laptop, the display here is also amazing. The peak brightness is a retina-searing 468 nits according to our Spyder5, and color accuracy is also amazing. The average Delta E in the sRGB gamut is 0.37, while the maximum is just 1.14, which is insanely accurate for a gaming laptop.
Color gamut coverage is also very good at 99.9% sRGB, 83.1% Adobe RGB and 97.5% DCI-P3. ASUS claims 100% DCI-P3 for the display here, but they might be referring to the gamut volume, as that figure is at 99.9% DCI-P3. If you are interested in the gamut volume, we have 97.2% Adobe RGB and 141% sRGB.
Overall, I would consider this to be an absolutely flawless display. And did I mention that it is a WQHD+ panel which means that this display is really, really sharp? At 189PPI, the display here is actually denser than a 27″ 4K display. The fact that ASUS didn't go for a 4K panel is also good, because as you have seen, the performance of the GeForce RTX 3070 Laptop GPU isn't going to suffice for a good 4K gaming experience.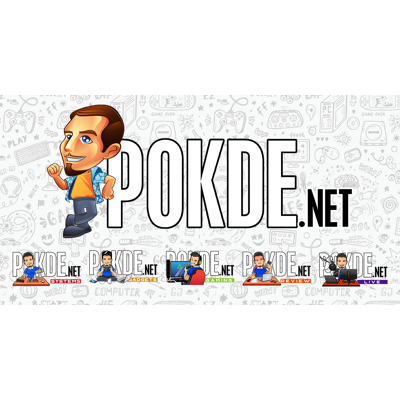 The audio on the ROG Zephyrus M16 is exceptional. The ROG Zephyrus M16 packs a six-speaker system that sounds downright amazing. It is comparable to many cheap compact speaker sets, which means that you can essentially jam to your favorite tunes or catch a movie on Netflix without having to connect them to speakers or headphones. There's actually a half-decent reproduction of the bass frequencies and also surprisingly sparkly highs. Of course, don't expect really thumpy bass, as there just isn't enough volume for deep bass.
Keyboard and Trackpad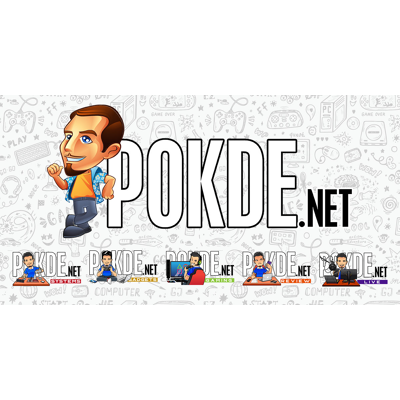 The typing experience on the ROG Zephyrus M16 is awesome, with a appreciable amount of tactility. Travel distance is also pretty good. Overall, The keyboard feels awesome to type on, and I wouldn't mind using this for typing out my daily articles. Oddly enough though, for a laptop in 2021, the ROG Zephyrus M16 only has single-zone RGB illumination for its keyboard. I guess it's alright, but if you want more bling, this won't be the laptop for you.
My main issue with the keyboard on the ROG Zephyrus M16 is the lack of a PrtSc button. ASUS has inexplicably decided that a shortcut to the Snip&Sketch tool is sufficient to replace the PrtSc button, but I guess they didn't realize that you can actually assign the PrtSc button as a Snip&Sketch shortcut. You can't use the dedicated shortcut key like you would use a PrtSc key though, which is absolutely backwards. ASUS, why can't you take your "don't fix what ain't broken" approach that you so evidently used in the design of the ROG Zephyrus M16, and apply it to your keyboard?
The trackpad here sports a glass cover, making for excellent smoothness when swiping across. Like all recent laptops, the accuracy is pretty good. I am honestly quite surprised to see such a large trackpad here, when most gaming laptops settle for much smaller ones. I would have liked to have dedicated clickers which would have made them more intuitive to use when dragging things around (or gaming on the trackpad), but I am also happy to report that I didn't encounter any issues with drag-and-drop on the ROG Zephyrus M16.
All around the keyboard and trackpad, we have a soft-touch coating which I am not exactly confident about, especially with the amount of heat that the ROG Zephyrus M16 can produce. Usually heat is one of the main reasons why the soft-touch rubber coatings break down into a sticky mess, but hopefully we won't see that here.
I/O Ports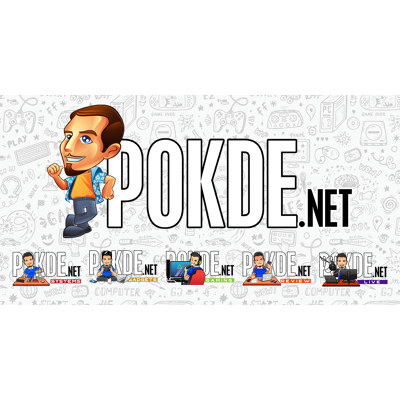 The ROG Zephyrus M16 has a pretty good assortment of ports, with the left hosting a HDMI 2.0b port, Gigabit LAN, USB 3.2 Gen2 ports in both USB-A and USB-C form factors and one Thunderbolt 4. Each of the USB-C ports are also capable of display output, so you can expand the ROG Zephyrus M16 into a full-fledged multi-monitor workstation. On a side note, if you want the full performance from the GPU in the ROG Zephyrus M16, you should connect a display to the USB 3.2 Gen2 Type-C port. There's also the combo 3.5mm jack here, that ASUS has been oddly enough dropping from a lot of their recent lifestyle laptops.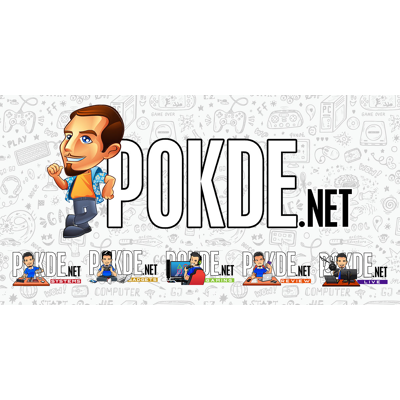 The right flank is a lot sparser, with a USB 3.0 port and a microSD slot. I would have preferred a full-sized SD card slot, but ASUS says that the decision to go with the smaller slot is to accommodate content creators using drones and action cameras. I mean, I do use a microSD card slotted into an SD adapter to use with my camera… So I can get behind this.
Pre-installed Software
The ROG Zephyrus M16's Armoury Crate lets you monitor the system, toggle certain settings like the power profiles and display overdrive, tweak the limited RGB settings and also the iGPU Mode. iGPU Mode is pretty cool, as it allows you to save more power by disabling the dedicated GPU in the ROG Zephyrus M16, when you don't need the extra performance that it offers.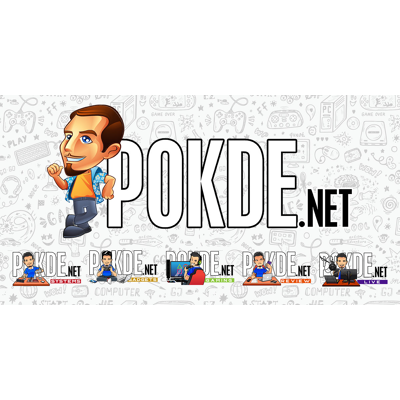 As most of the options and toggles are baked into Armoury Crate, MyASUS on the ROG Zephyrus M16 is noticeably sparser than what you would see on the likes of the ASUS ZenBooks. You do get the Link to MyASUS feature, which is a nifty way to connect your phone to your laptop.
Conclusion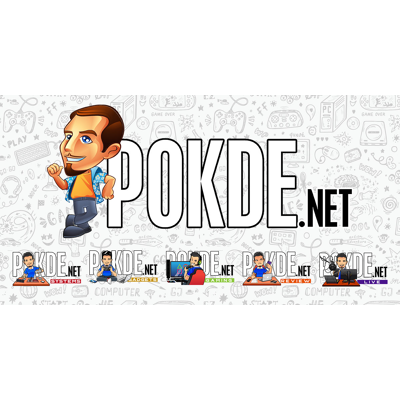 The ROG Zephyrus M16's main advantage over existing laptop designs is its great 16:10 display. Aside from that, the formula has not been tweaked much. I would still say that ASUS did a decent job here for RM11 499. Aside from the lack of a PrtSc button and the somewhat toasty thermals, the rest of the ROG Zephyrus M16 is pretty good. There's an excellent array of ports, including Thunderbolt 4, the keyboard is comfortable to type on, decent battery life, 2TB of PCIe 4.0 storage, and I do quite like the aesthetic that the Prismatic Film brings to the table. And we finally see the return of the webcam into ROG's lineup.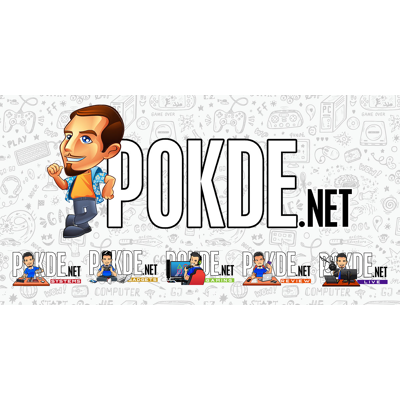 It does face a lot of competition from within its family at the same price point though. There's the ROG Zephyrus G15 and the ROG Zephyrus Duo 15 SE, which both offer their own advantages. Personally, I would probably go for the ROG Zephyrus G15, as it shares the same Prismatic Film-infused lid, although it does lose out on the extra bit of screen on the bottom bezel that you get with the ROG Zephyrus M16. You can however get the ROG Zephyrus G15 with a GeForce RTX 3080 under the hood, for the same price as the ROG Zephyrus M16 with the GeForce RTX 3070…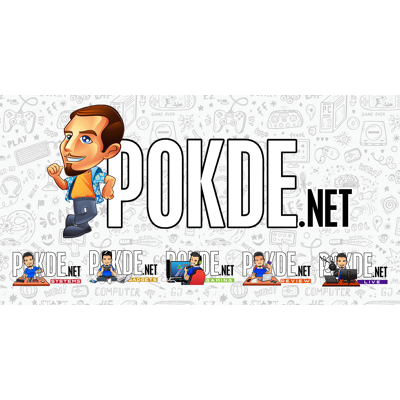 Our thanks to ASUS Malaysia for sending us the ROG Zephyrus M16 for review.