Review
ASUS ROG Zephyrus GX501 Review: The Game-Changer for Gaming Laptops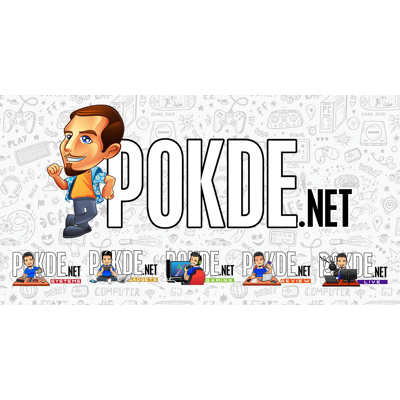 Positives
+ It's a very powerful machine
+ Can play most games in Ultra/Highest settings
+ Max-Q Design allows it to be superbly thin and still powerful
+ Comes with an ROG Impact gaming mouse
+The display is perfect for gaming, and it's nice to look at to
+ Redefines the gaming laptop concept
+ Generally a problem-free machine
Negatives
- Abysmal battery life
- Lack of a card reader
- Only has 1 M.2 slot for storage
- The keyboard is awkward to type on, wrist rest is practically mandatory
The ASUS ROG Zephyrus GX501 is a powerful gaming laptop that's superbly thin and easy to carry around thanks to NVIDIA's Max-Q design. But how good is it?
We've had all sorts of gaming machines to toy around with in the past, but none of them has been anything quite like this particular gaming laptop that we have here. It's a powerful machine, it is superbly thin, and it's easy to carry around. Question is, how good is the machine and is it worth shelling out your hard-earned cash for? Well, here's our review of the ASUS ROG Zephyrus GX501 gaming laptop with NVIDIA's Max-Q design. Let's find out, shall we?
Unboxing the ASUS ROG Zephyrus GX501
In case you missed it, we posted our official unboxing of the ASUS ROG Zephyrus GX501 gaming laptop. I've included the unboxing video just above here but if you need more details on the unboxing, you can find it by clicking here.
Appearance
This gaming laptop is clad in metallic black with bronze accents here and there. You can see the ROG logo at the back here and it's looking right at home on the laptop. Just by looking at this, it scream premium and elite, giving it a feel that if you actually own it, you are one of the special ones around. It's a fingerprint magnet though, best to have a micro fibre cloth around.
On  the left side, you have the power socket to plug in the adapter, a HDMI port, a couple of USB 3.0 ports, and a headphone/microphone combo jack. On the right side, there's the remaining 2 USB 3.0 ports, a Type C USB 3.1 Thunderbolt port, and the Kensington Lock. If you need a LAN port, the box comes with a USB Type C to RJ45 adapter. Surprisingly absent is a card reader.
Underneath the ASUS ROG Zephyrus GX501 gaming laptop, the design vaguely resembled a cooling pad for some strange reason. Not sure if there's any scientific reasoning for it but that's what I see at least. You can also find the labels, serial number, and a big Republic of Gamers logo here.
When you open up the laptop, you will notice something a little odd. For starters, the keyboard is placed differently compared to others, which is right on the bottom edge and closer to where you are situated as opposed to being closer to the monitor. This is because the graphics card is located right up where the keyboard is.
And beside the keyboard is the trackpad, which also doubles as a numpad. You just need to press the button next to the ROG button to toggle between numpad and trackpad. The chiclet keyboard has lights, and you can customize the pattern and colour with ROG Aura Core software.
Overall, the laptop itself looks pretty good with some elite and premium vibes all around. It also feels solid enough but on the inside of it (the keyboard area) it could use some improvements to make it feel more durable. It was probably made that way to shave off some weight from the laptop but it shouldn't cause problems down the road.
ASUS ROG Zephyrus GX501 Specs
CPU
Intel Core i7-7700HQ @ 2.80GHz (6MB cache, TurboBoost up to 3.8GHz)
RAM
24GB DDR4 2400MHz
GPU
NVIDIA GeForce GTX 1080 8GB GDDR5 with Max-Q Design
Storage
1TB PCIE Gen3 X4 SSD
Display
15.6″ LED backlit FHD (1920×1080) 120Hz Anti-Glare Panel with 72% NTSC with G-Sync
Connectivity
Integrated 802.11 AC (2×2)
Bluetooth v4.1
1 x Type C USB 3.1 (GEN2) Thunderbolt
4 x USB 3.0 port(s) Type A
1 x HDMI, Support HDMI 2.0
Audio
Built-in Stereo 2W Speakers & Array Microphone
1 x Microphone-in/Headphone-out jack
ASUS Sonic Studio
Power
4 Cells 50 Whrs Polymer Battery, 230W Adapter
Dimensions
37.9 x 26.2 x 1.69 ~1.79 cm (WxDxH)
Weight
2.25kg
Performance
Now for the juiciest part of the review, the performance section. So how well did the laptop fare? Let's find out.
Okay, let's be honest here. We have a 1 TB SSD on board this thing so you can't expect it to run super slow. But holy hell, that's one hell of a speed we got there from CrystalDiskMark. This is possible thanks to the PCI Gen3 X4 (NVMe) SSD, which made the speed possible. I mean, let's be real here, for the amount you're spending, you'd expect it to be at least this capable, and having 1 terabyte of it is absolutely wonderful.
The ASUS ROG Zephyrus GX501 gaming laptop is thin and definitely packs a punch here. With an Intel Core i7-7700HQ, it scores pretty well at 737 cb, and with others claiming that the CPU performance will be affected due to its slim form factor, that's clearly not the case as you can see it in this laptop which also uses the same CPU. It also performs excellently in the OpenGL test at 89.77 FPS. Keep in mind, this is the GTX 1080 with Max-Q design we're talking about.
Following our standard practice of setting Unigine Heaven Benchmark 4.0 on Direct3D11, 1600 x 900 resolution with 8x Anti-aliasing, and ultra settings with no tesselation, it truly showed how beastly the ASUS ROG Zephyrus GX501 truly is. Seriously, a max FPS close to 240 FPS at this setting? You're gonna be gaming mostly on Ultra settings with this baby.
To give you a clearer idea as to how it actually performs, this is the results that we got when we are gaming with it on DotA 2, FIFA 18, Overwatch, and Middle-earth: Shadow of War:
All of the games are set at the highest settings possible with either no frame limit or set at a frame limit of 300 FPS. It's frightening how it managed to play Shadow of War smoothly at such settings and most importantly above all the numbers you see here is the consistency as to how smooth the games play. It's worth noting that the fan can get a bit noisy when playing these games but it's not awful to the point where it gets distracting.
To summarize this section, the ASUS ROG Zephyrus GX501 packs more than enough firepower to run practically anything at its highest setting and still provide excellent results. Coupled with the fact that it's a superbly thin laptop, it practically encourages you to bring it here, there, and everywhere.
User Experience
At only 2.25 kg, the ASUS ROG Zephyrus GX501 is surprisingly light for a powerful gaming laptop. You'd expect laptops with this kind of specs to be at least double this weight. Given its superbly thin form factor, it's convenient to just chuck it in your bag and just bring it around. Even the very idea of having so much computing power wherever you go is attractive and eases the mind. But then comes one major problem.
The battery life on this thing is disappointing. I mean, it's understandable given the amount of power it's packing but having about 3 hours or less of battery life, and it's especially lesser if you're doing anything resource-intensive such as playing games on it, makes this more of a mobile desktop instead of a laptop. Not that it's necessarily a bad thing but if you're the kind of person who's always on-the-go and may not be able to use the charger often, this isn't the laptop for you.
Then comes the chiclet keyboard which is awkwardly positioned. On its own, it will take some time to get used to and even then, it's a bit uncomfortable to type on as you don't a place to rest your wrist. This is why the wrist rest that comes with it is practically mandatory to bring around. They keyboard itself feels a little cramped and I wished it was a little wider to make typing a much more comfortable experience. It's not horrible, but it would've been as good as it looks.
The trackpad itself is okay, and I actually like how it's positioned. Doubling it as a numpad to save space also jives well for me since most users don't use numpads often anyway. If you're a data entry kind of person, best not to use that numpad.
The ASUS ROG Zephyrus GX501 utilizes an IPS LED panel, which leads to having great viewing angles, great colour reproduction, and relatively low response times. This just makes it a great viewing experience especially when you're gaming on it. Especially with G-Sync on, you will definitely not be disappointed as far as the display is concerned.
The built-in 2W speaker is pretty decent. You can clearly make out some depth in the playback with a bit of bass but aside from that, there's nothing much to rave about. If you want a better audio experience, best to user headphones or external speakers. Just keep in mind that it's using the headphone/microphone combo jack which can affect your gaming setup. For instance, if your microphone and headphone uses 2 separate jacks respectively, you're only going to be able to use one of them here. That is unless you have an external sound card or like a 2 Female to 1 Male audio adapter.
Some of you may think that the 1TB SSD may be overkill but here's some food for thought. It only has 1 M.2 slot for storage and that's all you're getting. Meaning here, you're definitely going to need the biggest possible capacity that you can afford. I'd say a minimum of 512GB for SSD is needed to use this machine comfortably.
The lack of a card reader somehow bothers me. I do take a lot of photos with my DSLR, and I usually transfer it using a card reader rather than a USB cable (because mini-USB is horrible) so this kind of grinds my gears.
Generally speaking, using this machine has been nothing but joy for me. It's superbly fast and it runs pretty cool. You'll only start to hear noise when it's running games, which is from the fans inside the laptop. For most parts, there were never any issues in using the machine at all…assuming you're running it on plug-in power of course.
ASUS ROG Zephyrus GX501 Verdict
From a performance standpoint, the ASUS ROG Zephyrus GX501 gaming laptop is an excellent machine. It has plenty of firepower inside and it's more than enough to do and play virtually anything you want. However, its abysmal battery life makes this rather pointless to be used without a charger unless you're absolutely sure you're not going to be doing much while its running on battery.
This is why I classify it more of a mobile desktop rather than a laptop; it's really easy to bring around, but you definitely need to stick to a wall socket somewhere or have some high-capacity powerbank that's capable of powering laptops aiding you. The lack of a card reader also irks me somewhat but that's not too bad. Not to mention that it only has 1 M.2 slot for storage.
Other than that, it's generally a problem-free laptop that can do what it needs to do, which is being a powerful machine that's more than capable of running games at the highest of settings in today's gaming world. It may have fallen short of being a must-have gaming laptop, but this is definitely a game-changer with its coupling of super thin form factor and powerful performance as it will redefine how most people perceive gaming laptops, especially the gaming laptop of every gamers' dream.
With that in mind, I award the ASUS ROG Zephyrus GX501 with our Silver Pokdeward!
If you're looking for a more affordable gaming laptop or ROG laptop even for that matter, check out our review of the ASUS ROG GL553 gaming laptop by clicking here. It is retailing for RM4,999, it's light, and it's pretty strong too ;)