Review
GIGABYTE AORUS 17 YE5 Review – Performance Over All Else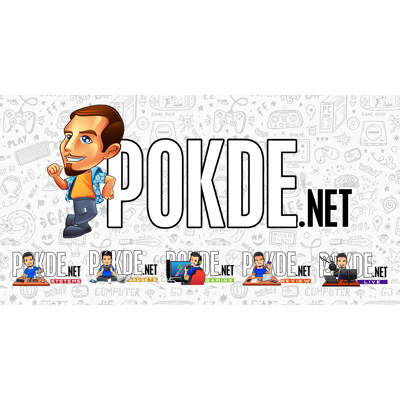 Overview
The GIGABYTE AORUS 17 XE4 is built to focus on performance, complete with a 360Hz display so even the most competitive of gamers can benefit from it. Is it worth your money? Let's find out.
Positives
+ Excellent performance overall
+ Practically lightning-fast 1TB SSD storage
+ No thermal throttling
+ 360Hz refresh rate display
+ Comfortable, eye-catching keyboard
+ Design that fits in any environment, not just gaming
Negatives
- Tinny, hollow speakers
- Below average battery life
- Only Full HD resolution
Under normal circumstances, we would have started our GIGABYTE AORUS 17 YE5 review with an unboxing. Unfortunately, our review unit only came in a backpack containing only the laptop and the charger itself. As such, we will be skipping to the next section.
Specifications
CPU
Intel Core i7-12700H, 14C(6P+8E)/20T @ 2.3GHz (up to 4.7GHz Turbo), 45W TDP, Intel 7
RAM
16GB DDR4-3200 (dual-channel)
Graphics
NVIDIA GeForce RTX 3070 Ti 8GB GDDR6
Storage
1TB m.2 PCIe Gen4 NVMe SSD (ESR01TBMFCT-E8GBTOEM4)
Software
Microsoft Windows 11 Home
Connectivity
Wireless
Intel Wi-Fi 6E AX211 (WiFi 6E + Bluetooth 5.2)
Wired
1 x Thunderbolt 4, 40Gbps, supports DisplayPort Alt Mode, USB-PD
2 x USB 3.2 Gen 2 (Type-A), 10Gbps
1 x RJ45 LAN
1 x 3.5mm audio jack
Display
17.3″ Full HD (1920 x 1080) 16:9 360Hz IPS-level anti-glare display
2 x DisplayPort Alt Mode over Thunderbolt 4
1 x HDMI 2.1
1 x Mini DisplayPort
Audio
2 x 2.5W Speaker
Microphone
DTS:X Ultra Audio Technology
Power
99WHrs
240W power adapter
Dimensions
398.78 x 254 x 27 mm
Weight
2.7kg
Performance
Starting off with CrystalDiskMark, the SSD storage used by the GIGABYTE AORUS 17 YE5 showed very high speeds overall. It's definitely more than enough for most people, especially given the 1TB storage space. In case you're wondering, the SSD storage device is the 1TB ESR01TBMFCT-E8GBTOEM4.
Moving on to Cinebench R20, the Intel Core i7-12700H proves to be quite a powerful CPU, being one of the best scoring machines in our list of benchmarked laptops. I was hoping the multi-core score could be better but perhaps optimizing the RAM configuration would do the trick to some extent.
Next up on Unigine SuperPosition in the 4K Optimized benchmark, the GIGABYTE AORUS 17 YE5 may not have broken the 10,000 milestone but a score of 9,082 is still excellent nonetheless. It shows that it's a capable machine when it comes to 3D applications and games.
As for 3DMark's Time Spy, it managed to break the 10,000 mark, and the score is certainly quite high up there. This is showing how powerful it is, which should be more than adequate for most people when it comes to gaming, even at a competitive level.
When ray tracing comes into play, the score is noticeably lower, at 6,627 but it's still a great score nonetheless. After all, ray tracing can be very resource-intensive, and it takes a lot of firepower to really make full use of it. If you want better performance in this area, you will need to look at an RTX 3080 or higher.
Moving on to PCMark 10, the GIGABYTE AORUS 17 YE5 proves to be a great machine overall, as it easily nails down the Essentials, Productivity, and Digital Content Creation areas. I expected the overall score to be higher but hey, it's easily in the top 3 in our list of benchmarked laptops.
I'm sure many of you are wondering how the GIGABYTE AORUS 17 YE5 performs in gaming and I can safely say that it manages to do so excellently. Given the display is just Full HD resolution, all the games in this resolution easily surpasses 60FPS, with Valorant running at 269FPS on average, and Apex Legends running at 156FPS on average. If you want to enjoy the full 360Hz experience, drop down the settings and you should come rather close to it for some games.
Lastly, the battery life on the GIGABYTE AORUS 17 YE5 proves to be…on the average side unfortunately. In PCMark's Modern Office endurance test, it only managed to last 5 hours and 38 minutes (278 minutes). In the gaming endurance test, it lasted an hour and 3 minutes (63 minutes). This is rather surprising given the massive 99WHr battery capacity, which makes it inefficient in terms of energy consumption.
If you want to consider another gaming laptop, check out review of the GIGABYTE by clicking right here.
The Good
Arguably the biggest highlight of the GIGABYTE AORUS 17 YE5 is its performance. As you can see from the benchmark results, the Intel Core i7-12700H and NVIDIA GeForce RTX 3070 Ti makes for a great combination. Sure, the 16GB dual-channel RAM is pretty much adequate at 3200MHz, some may expect a RAM with higher clock speed for maximum performance.
It's also worth noting that the 1TB SSD is practically lightning fast, so you get to enjoy both speed and capacity. If that's not enough, you can always add more storage devices as there is another empty M.2 slot inside.
Another thing worth pointing is that the thermals is surprisingly good for both the CPU and GPU. It does get hot, and you can feel in the center of the keyboard, but it's still within safe range with no thermal throttling from my experience overall. Fan noise, which expectedly ramps up as the temperatures rise, is within acceptable levels.
The use of per-key RGB lighting for the keyboard is certainly an eye candy, though one would expect at least this much given the price point. As for typing, it's certainly comfortable with slight tactile feedback and no clickiness to it. Not only that, it's spaced out well and comes with a Numpad.
As for the display, the 360Hz refresh rate is certainly great for gamers who are typically more competitive and geared towards fast-paced games. Sure, most games will not be able to fully take advantage of it but the hardware is certainly strong enough to push the frame high enough to see noticeable benefits to speed and response time, especially in games like Valorant and CS:GO.
In terms of design, I'd give it a plus point as the only overly-gamer aesthetic you get hear is the per-key RGB lighting. Everything else is rather muted still so you can easily use it in an office environment without sticking out like a sore thumb. Moreover, the lighting on the AORUS logo adds a nice touch to the overall look. In case you're wondering, the build quality is pretty good despite being mostly plastic.
The Bad
Of course, every product would have its fair share of drawbacks. In the case of the GIGABYTE AORUS 17 YE5, let's start with the display. The use of Full HD resolution is a bit surprising as one would think they would at least bump it up to 1440p resolution in 2022. Sure, you might think it's because they want to focus more on performance but games could easily be set to a lower resolution and still enjoy high frame rates.
Another negative point would be the speakers. The volume is pretty much adequate but all the sounds coming out it is rather hollow. The mids and highs come out relatively decent but there's no bass whatsoever, making it sound rather soulless. To give you an idea, the speakers on an iPhone 13 and Samsung Galaxy S22 Ultra sounds better in terms of quality.
Lastly, the battery life is rather disappointing. It's understandable that a laptop running high performance parts wouldn't be energy-efficient, and this is true with most gaming laptops. However, one would expect it to be better given the massive 99Whr battery. If you are planning on bringing this out with you, a charger is a must-have with this one.
GIGABYTE AORUS 17 YE5 Verdict
The GIGABYTE AORUS 17 YE5 is a great gaming laptop but whether it works for you is dependent on your needs for one, especially given its price tag of RM15,999. If you're a more competitive gamer, you will benefit from high performance and the 360Hz refresh rate. For the more casual folk, you might be better off with a smaller, more energy-efficient one with a higher resolution display.
At the end of our GIGABYTE AORUS 17 YE5 review, I award this gaming laptop with our Silver Pokdeward.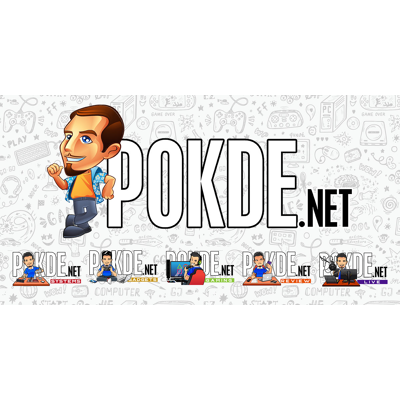 Big thanks to GIGABYTE Malaysia for sending us this gaming laptop for the purpose of this review.