Review
Acer Predator Triton 500 Gaming Laptop Review – Almost Perfect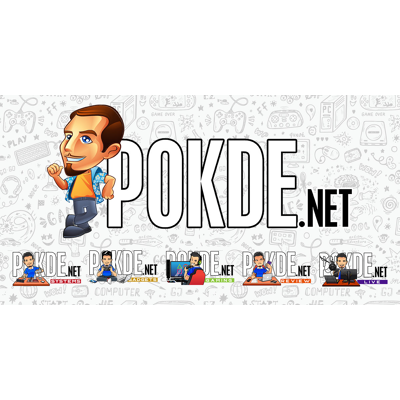 Overview
One of the most attractive offerings ever made by Acer, the Acer Predator Triton 500. It's light, powerful, and not as expensive as we thought. It is the next go-to machine for gamers on-the-go? Let's find out.
Positives
+ Intel 9th Gen Refresh + RTX GPU
+ Slim and light, easy to carry arounnd
+ Good price for the performance given
+ Excellent display especially for gaming (144Hz, 3ms. etc.)
+ Above average battery life for a gaming laptop
+ Has both HDMI and mDP ports
+ RAID 0 NVMe SSD
+ Display can open up to 180-degrees
Negatives
- Fan noise on Turbo is too noisy
- High CPU running temp / thermal throttling when gaming
- Expected battery life to last a little bit longer
- No USB-C PD charging
Acer Predator Triton 500 Gaming Laptop Review
Unboxing
What you're expected to see inside the box of the Acer Predator Triton 500 gaming laptop are two more boxes. Inside those two boxes, this is what you'll be getting:
Quick Start Guide
Setup Guide
Charging Brick
Power Cable
The laptop itself
Appearance
The Acer Predator Triton 500 can look like an attractive gaming laptop to you if the design language appeals to you. It doesn't do the whole over-the-top gamer design like they did with the Helios 300, and the biggest thing about the design, ironically, is the size. Looking at the lid, you have a dark aluminum body with the Predator logo taking centre stage. Of course, it glows blue so it's cool like that. It can be a fingerprint magnet but it's a lot better compared to other laptops with similar builds.
Lift the hood up and you'll be greeted with a 15.6-inch Full HD 144Hz IPS display, a 3-Zone RGB chiclet keyboard, and your usual trackpad below the keyboard. I wouldn't fault you for thinking that it isn't an RGB keyboard as it only glows blue but upon customizations via the PredatorSense software, you're in for a small surprise. Above the F1 and F2 keys is a Turbo button, so you can instantly increase your fan speeds. Above that, you have the speakers in an alternating triangular design.
On the left side, you have a headphone jack, a mic jack, a HDMI port, a USB 3.1 Type A port, an RJ45 LAN port, a proprietary charging port, and an air vent. On the right side, you have a Thunderbolt 3 port, a miniDisplay Port, two USB 3.1 Type-A ports, an air vent, and a Kensington Lock. It's interesting that this has both an HDMI port and a DisplayPort.
There's nothing much on the bottom here aside from some rubber stands, stickers, extra air vents, and speaker holes. On the back the laptop, you'll see two grilles here. This is also for the purpose of air ventilation. Just put your hand on the back here and you can feel the wind being pushed out of the machine.
Overall, I really do like the look of the Acer Predator Triton 500 gaming laptop. It has a solid build quality, not that susceptible to fingerprints, is surprisingly thin for what it's packing, doesn't get too in-your-face with the gamer aesthetics, and it's light. While I do feel like the keyboard layout could have been further optimized on, it might end up coming at the expense of comfort so I'm pretty much okay with this.
Acer Predator Triton 500 Specifications
CPU
Intel Core i7-9750H (6C / 12T @ up to 4.5 GHz), 12M Cache, 45W TDP, 14nm
RAM
16GB Dual-channel DDR4
GPU
NVIDIA GeForce RTX 2060 6GB GDDR6
Storage
512GB NVMe SSD
Display
15.6″ FHD (1920 X 1080) 144Hz IPS Acer ComfyView display (3ms response, 100% sRGB)
Keyboard
Desktop-style 3-Zone RGB keyboard
Connectivity
Wireless:
802.11a/b/g/n/ac Wi-Fi (Dual Band 2.4 GHz & 5 GHz)
Killer DoubleShot Pro Wireless-AC 1550 / 1550i
2 x 2 MU-MIMO
Bluetooth 5.0
I/O:
3 x USB 3.1 Gen2
1 x Thunderbolt 3
1 x RJ45 LAN
1 x HDMI 2.0 with HDCP support
1 x DisplayPort 1.4
1 x Kensington Lock
1 x Proprietary Charging Port
Audio
2 x Speakers with Waves MaxxAudio featuring MaxxBass, MaxxVolume, MaxxDialog, and Waves Nx
1 x Headphone Jack
1 x Mic Jack
Array Microphones
Power
84 Wh / 5400 mAh 4-cell Li-Polymer Battery
Dimensions
358.5 x 255 x 17.9 mm (W x D x H)
Weight
2 kg
Performance
Now, we were told that the Acer Predator Triton 500 gaming laptop comes with 512GB NVMe SSD when it first launched. It turns out, at least for the unit that we received, that it's actually two 256GB NVMe SSDs in RAID 0. This is why you're seeing amazing speeds like what we got from our CrystalDiskMark benchmark test.
In Cinebench R15, the OpenGL test initially scored close to 100 FPS but that was when I realized that there were still some pending updates for both Windows 10 and NVIDIA. Afterwards, it shot up close to 120 FPS. As for CPU, you can see that the 9th Gen Intel Core i7-9750H did pretty well for both single and multi-core tests.
Then in Unigine Heaven Benchmark 4.0 (Extreme Preset), it did pretty well. There were obvious frame drops from time to time but generally, it ran pretty smoothly. Personally, would've liked to spend more time to figure out what's up with the odd frame drops but we didn't have the luxury of time on our side.
In Unigine SuperPosition benchmark in 4K Optimized, it did well enough. For the sake of comparison, the Zephyrus S GX701 (i7-8750H + RTX 2080 Max-Q) scored 6,687. I personally wouldn't be surprised if there's a much more noticeably boost in score with the RTX 2070 Max-Q variant of the Acer Predator Triton 500.
For 3DMark Time Spy, it did as well as we thought it would with the specifications. It basically shows that you should easily be able to run plenty of the latest games at an acceptable quality with no problems whatsoever. In Port Royal, which tests out the ray tracing capabilities, it did decently enough. Realistically, you most likely won't be running ray tracing on this machine unless it gets some heavy optimizations in the future, maybe with DLSS.
From our experience running Assassin's Creed Odyssey on the Acer Predator Triton 500 gaming laptop, it did quite well. On the highest settings, I'm genuinely surprised it managed to reach a fairly high average FPS. This pretty much guarantees a smooth gaming experience if you dial down the setting just a little bit, which is pretty amazing. While the GPU did fine, there was thermal throttling for the CPU, but it's not as bad as we expected it to be as it wasn't happening throughout our testing session.
In Far Cry New Dawn, it did a lot better on the maximum settings. An average of 78 FPS means that you're guaranteed to get really smooth gameplay experience regardless of the settings you choose. Just like in the previous game, thermal throttling does occur for CPU but it doesn't happen throughout the testing session. GPU works just fine here.
In Final Fantasy XV, it managed an average of 65 FPS and usually, we notice the biggest of frame drops occurring at night (in-game). Even then, it's still pretty smooth overall and you'll definitely enjoy playing it on the Acer Predator Triton 500. CPU temperature is a wee bit high with thermal throttling present as well, while the GPU functions perfectly fine.
In Battlefield V, we have to run the test twice as we needed to see how it performs with and without ray tracing. For this, we used the Ultra preset rather than the Max Fidelity preset as the latter pretty much sets everything on Medium. To my surprise, it performed better than I expected. Without ray tracing, it had an average of 59.4 FPS but once enabled, that drops to 45.7. Dialing down the settings will not only ensure a smoother gaming experience, it will also allow you to enjoy the high refresh rate of the display (144Hz), which you'll really take advantage of in shooters.
For the battery life, it's actually not bad. In regular use with web browsing, watching videos, and office work, I could go about 4 hours easily. If I'm lucky, I will get really close to 5 hours but it has never exceeded that. Most gaming laptops usually only go around the 3 hour mark. Of course, the battery life will be much worse if you do game on it or do anything resource-intensive with it on battery. It's not much, but it is still a surprise nonetheless.
User Experience
The Acer Predator Triton 500 is a powerhouse of a gaming laptop with a thin chassis. Initially launched with the 8th Gen Intel Core CPUs, it has since been refreshed with the 9th Gen equivalents instead. This one in particular has the Intel Core i7-9750H. Combine that with the NVIDIA GeForce RTX 2060 and 16GBs of DDR4 RAM and I'm sure you already have a rough idea how powerful it is.
It uses a Full HD 144Hz display, which you can easily crank up game settings to enjoy higher framerates which will be beneficial thanks to the high refresh rate of the display. In terms of storage, it was said to come with 512GB NVMe SSD but as it turns out, it's actually two 256GB NVMe SSDs in RAID 0 configuration. Theoretically, this will boost transfer and loading speeds by almost double but simply put, expect blazing fast speeds.
For running temperatures, the GPU ran perfectly fine regardless of the game or task that was running but the CPU did get kinda hot. Keep in mind that when running games, Turbo mode is activated automatically so the fan speed increases. This is something I don't mind but the fan noise is rather loud on Turbo so it can be kinda annoying depending on where you're going to use it. Thermal throttling for the CPU isn't too bad, and I'm honestly quite surprised given the slim chassis.
The 15.6-inch IPS display of the Acer Predator Triton 500 has given nothing but a pleasant experience to me. Viewing angles are great, colours and well-defined and not overly-saturated, and the high refresh rate makes fast-paced gaming more enjoyable. Given it's Full HD, the hardware should be more than enough to handle it, so anything higher like 1440p or 4K would've been kinda bad. One thing that amazed me is that you can actually open the display all the way until it's flat (180 degrees). This gives me added versatility when using it, especially if I need to place it on my lap.
The Acer Predator Triton 500 has a decent array of ports. you have three USB 3.1 Type-A ports, a Thunderbolt port, an RJ45 LAN port, an HDMI port, a Mini DisplayPort, and separate jacks for headphone and microphone. I personally wished they would add just one more USB Type-A port just in case I need to plug-in an extra peripheral but I am impressed that it has both a mini DisplayPort and an HDMI port. This makes a tri-monitor display setup possible without much headaches.
Just in case anyone is wondering, you cannot charge this laptop via the USB-C / Thunderbolt 3 port. We've tried that with the Nintendo Switch charger as well as a PD powerbank which worked in other laptops compatible with USB-C PD charging.
The Acer Predator Triton 500 gaming laptop uses a 3-Zone RGB chiclet keyboard. This one also doesn't have the Numpad so it's more akin to a TKL keyboard. For the most part, I can actually this keyboard pretty comfortably without any issues, with my typing speed being very close to what I usually get on my usual desktop mechanical keyboard. However, I wished there was a bit more space below the keyboard as at some point, it feels like my wrist is hanging a bit and can feel awkward after long hours of use. The trackpad itself works fine and there's nothing to boast about.
As we mentioned earlier, there is a Turbo button above the F2 key, which will instantly boost the fan speed. It is a rather convenient thing to have but if you want more options, you should open up the PredatorSense software instead. You can do so by opening the software manually on Windows 10 or by pressing the Predator button which is right below the power button and beside the backspace key.
You can use the PredatorSense software for simple overclocking for both CPU and GPU, adjust cooling, customize hotkeys, and more. It's very useful for fine-tuning and customizability. Everything is straightforward here and I personally like the look of the software as the colour scheme is very pleasing to the eyes. I doubt anyone would have issues using the software.
On the sound department, the speakers on the Acer Predator Triton 500 gaming laptop is not too bad. It's louder than I expected and it has a fair amount of depth for built-in speakers. Personally, I still wouldn't rely on it and would always opt for a decent pair of earphones / headphones / headset for an overall better audio experience. I do like the fact that the headphone and microphone jacks are separate as opposed to having those combo jacks, especially since most of my gaming headsets have separate connectors for audio and mic.
Overall, the Acer Predator Triton 500 gaming laptop is a pretty good gaming laptop. My biggest complaint would be the fan noise as it can be quite loud on Turbo. If they can improve CPU temperatures in future models, even better but regardless, it's still hard to beat this offering.
Acer Predator Triton 500 Verdict
The Acer Predator Triton 500 gaming laptop is a solid offering for gamers especially for those who might not be home for most parts of the day. It's light, it's powerful, and battery life is surprisingly decent for a gaming laptop. In regular use, fan noise is barely audible but the moment Turbo mode is on (during gaming sessions for instance), it can get very loud, which we wish would be improved in future models.
There's really nothing much to complain to be honest, and even my point about the awkward wrist feeling, I'm aware that most other people don't experience it. I have relatively long arms so that might be why for me. For RM7.599, it's a very attractive offer especially compared to competitors in the market. You can also get the 9th Gen i5 + RTX 2060 variant for slightly cheaper at RM6999.
Had the battery life managed to rival the MSI GS65 Stealth Thin 8RF or the fan noise in Turbo wasn't so loud, we would have given it a Gold easily. For now, we will award the Acer Predator Triton 500 gaming laptop with our Silver Pokdeward.
If you wanna learn more about the different specifications of the laptop, click right here. If you want to learn about the 8th gen models and their respective prices, click here instead.