LG 65″ HDR OLED Smart UHD TV Hands On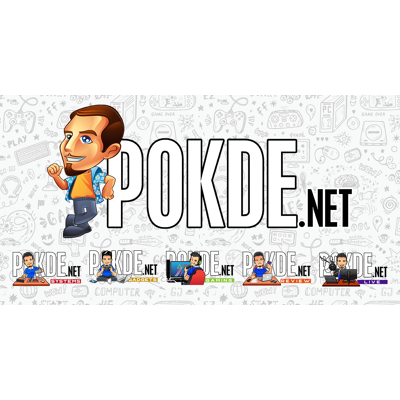 So the other day LG invited us over to experience their top of the line OLED TV. The experience is amazing hence we're sharing with you guys about it! If you are in the market looking for an OLED TV, make sure you read this hands-on!
Overview
The LG 65" HDR Smart UHD TV, as the name suggests, is a smart TV that delivers 4K high dynamic range visuals. The TV has such a low profile presents that it resembles a hanging art piece without a frame. The bezel is so slim that during my experience with it, it felt more like shadows around the content rather than an actual frame.
When it comes to visual quality, it felt like LG had made a TV filled with everything they had. The TV comes with technologies such as HDR, Dolby Vision, HLG, Dynamic Tone Mapping, Motion Blur, and many others, honestly when looking at the spec sheet, it felt like my math exam again, full of words I don't understand.
Visual
With that being said, how is the visual experience of the TV? Long story short, it felt like I step into an IMAX cinema. The visual experience is splendid! It was an experience to behold almost life-like motion thanks to the Motion Pro technology, with incredible sharpness spot-on color accuracy.
Audio
As thin as it may be, the TV does come with built-in speakers, the total of 4 speakers arrange in a 2:2 array, which delivers a balanced sound for great vocal and bass. In a nutshell, the audio experience is great, especially considering it has built-in speakers. LG baked in a number of technologies including Dolby Atmos, Dolby Surround, and Ai Sound, just to name a few.
Ai
LG equipped this TV with Ai features enabled by the second generation α9 Intelligent Processor, which enable deep learning AI algorithm to bring the best viewing experience. There are 5 main Ai functions:
Ai Picture:
Optimizes clarity, sharpness, details, and brightness by analyzing content and ambient light to accomplish crystal clear images. While doing that, it also optimizes noise level and detail improvement.
Ai Brightness:
Detect ambient light and adjust the brightness in the images to display a good balance visual light.
Ai Sound
Create a virtual surround sound system from its stereo channel speaker.
Ai Acoustic Tuning:
Detect the viewer's sitting position and tune the sound stage accordingly to present the optimal listening experience for the user.
Conclusion
Our experience with the LG 65" HDR OLED Smart UHD Tv is an amazing one, the design of the TV is pleasant, and the visuals are stunning too. Given the asking price of RM22 999, or the price of a small car, we expected nothing less from the TV, and we are pleased that it gave us an experience that justified the price. To dream of owning this TV and coming home to it every day is definitely something you will do once you have experienced it first hand.