Make Learning Fun Again with the Interactive JOI® Classroom and JOI® Smart Centre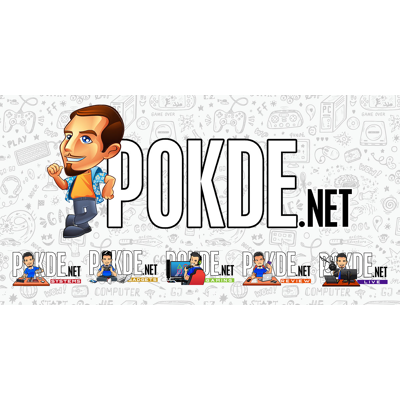 We have seen technology grown by leaps and bounds over the years. However, the education sector, for the most part, still relies on analog methods to teach students. What if we could revitalize the educational experience and make learning fun again by adding a simple interactive element? Introducing the JOI® Classroom and JOI® Smart Centre.
Make Learning Fun Again with the Interactive JOI® Classroom and JOI® Smart Centre
The JOI® Classroom and JOI® Smart Centre uses and interactive teaching and learning method between teachers and students via a number of useful features. This includes screen broadcasting, student demonstration, remote command, file distribution & collection, and more. Given that it's a digital learning experience, teachers will have more effective control and assistance to manage student work with the ability to monitor on the spot and offer help remotely and instantly.
Furthermore, teachers can record content using the screen recording feature so lessons can be prepared easily and efficiently. This is especially useful for students as they need not be tied to the classroom itself, and they can freely refer to their lessons from the comforts of their own home.
When it comes to learning, it's more than just giving information to students as it's also built upon what they understand, especially based on their own experience. The JOI® Classroom and JOI® Smart Centre encourages group collaboration which emphasizes on constructivism so students can share ideas and engage in active communication, making learning more interactive while fostering a more active learning environment.
As far as teaching materials go, it has never been more convenient. Teachers can easily upload content and organize it into classroom lessons. Moreover, teachers can easily do assessments such as quizzes and surveys quickly and easily simply by uploading the materials. In fact, the solution gives you access to a wide variety of apps such as WPS Office, Cloud Save, Note, and Browser, as well as easy access to sidebar widgets so teachers will always have rich tools available at their fingertips.
Some of you may be wondering what devices make up the JOI® Classroom and JOI® Smart Centre. The foundation is set upon the JOI® Smartboard, the all-in-one digital solution built on Intel®'s Interactive Flat Panel Display, and the JOI® Connect, a reliable access point device that solves the challenge of low or no connectivity to enable a seamless digital learning experience. Then we have the JOI® Station, the universal mobile charging cabinet solution which can keep all the devices secure while ensuring that it remains charged safely.
To ensure that students have all the necessary tools to make full use of the experience without breaking the bank, there is the JOI® Book 300, a 2-in-1 360° convertible laptop that can also function as a tablet, and the JOI® 11 Pro, which comes with a bigger 64GB storage built-in and runs on the most secure Windows operating system, Windows 10 Pro in S mode. With that being said, JOI® Classroom and JOI® Smart Centre can be utilized by a wide variety of devices as it supports Windows, MacOS, and iOS.
Leasing Program and Installment
The JOI® Classroom and JOI® Smart Centre are available with a leasing program and installment plans available up to 36 months. If you'd like to learn more about the leasing program and installment plans, click right here. If you are representing an organization or education institution that is interested in this solution, you can register your interest by clicking here instead.
Pokdepinion: I really wished they had this kinda thing when I was still in school. The younger generation would be able to benefit a lot by using this over the traditional learning method since it's just so convenient.