[MWC2019] HUAWEI Mate X vs Samsung Galaxy Fold — by the numbers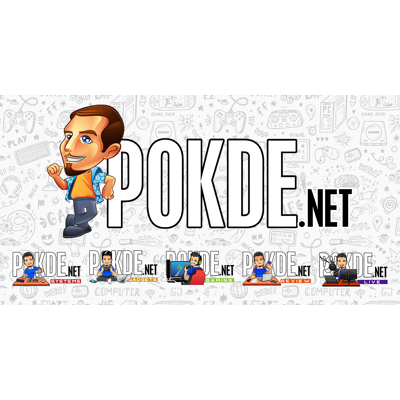 The HUAWEI Mate X is the second foldable smartphone to launch this week, with the Samsung Galaxy Fold being the first. Of course with these two devices launching so close to each other, with the same key feature, they will inevitably be pitted against one another. So let us help you with finding which one is the better foldable smartphone among these two.
Display
The HUAWEI Mate X comes with a larger 8″ 2200p display which folds to effectively give you two 6+" displays. These displays are on the outer side, allowing you to do take advantage of them for portrait photography or selfies with the rear-facing Leica triple camera setup.
Samsung on the other hand packs two distinct displays. An outer 4.6″ HD+ display and an inner 7.2″ 1440p display. One has massive bezels, and one has a corner notch. The HUAWEI Mate X wins by sheer screen size, resolution and also usability. Who still wants to use a 4.6″ HD+ display in 2019?
Winner: HUAWEI Mate X
Software
While the HUAWEI Mate X does come up ahead in terms of its display hardware, software might be another matter altogether. We saw Samsung boast a triple-app multitasking with the Samsung Galaxy Fold's inner display, while HUAWEI only showcased a dual-app multitasking when unfolded.
Being able to take advantage of the bigger display via software is definitely going to be one of the key highlights moving forward, so HUAWEI probably has some work to do. One thing with software however is that updates can change the entire user experience, so we aren't really worried about a device that's launching a few months from now.
Winner: Samsung Galaxy Fold
Network
HUAWEI packed the HUAWEI Mate X with their latest Balong 5000 modem, which promises up to 4.6 GHz speeds on sub-6GHz 5G network. The currently available Qualcomm X50 and Exynos 5100 modems offer up to 2.3 Gbps downlink speeds.
We aren't sure which modem will the Samsung Galaxy Fold come with, but both Qualcomm's and Samsung's current solutions offer a slower maximum theoretical downlink speed. If they pack Qualcomm's latest X55 5G modem, then we will be looking at 2.5 GHz, which is just a bit more than half of what HUAWEI can offer.
Winner: HUAWEI Mate X
Battery
The HUAWEI Mate X comes with a dual-battery setup, totalling up to 4500 mAh. The dual-battery configuration supports by HUAWEI's 55W SuperCharge fast charging technology. 55W is no joke, as entry-level laptops often come with 45W chargers.
Samsung also comes with a dual-battery setup, but tops out at just 4380 mAh. While Samsung didn't reveal the maximum charging rate that the Galaxy Fold supports, we can quite safely assume that it will be the same 15W charging that Samsung has offered for a very long time by now. Samsung does offer wireless charging, so it would be a little more convenient to rejuice the Galaxy Fold. When it comes to sheer charging speed though, the Mate X will run circles around Samsung Galaxy Fold.
Winner: HUAWEI Mate X
Pricing and Availability
This is where Samsung takes the lead, quite literally. Samsung claims to offer the Samsung Galaxy Fold starting this 26th April, with a starting price of $1980 (~RM8069). Of course, the Samsung Galaxy Fold is available in both 5G and 4G variants, so the 5G variant might actually cost a bit more.
The Mate X is only available with a 5G modem in tow. It touts a later availability date of sometime in mid-2019, and the higher price tag of €2299 (~RM10626) does not help. While European pricing is usually a tad higher than US pricing, HUAWEI still has the later launch date to contend with.
Winner: Samsung Galaxy Fold
So between these two, which one do you prefer? Let us know!