#Pokdepicks Best Smartphones Of 2018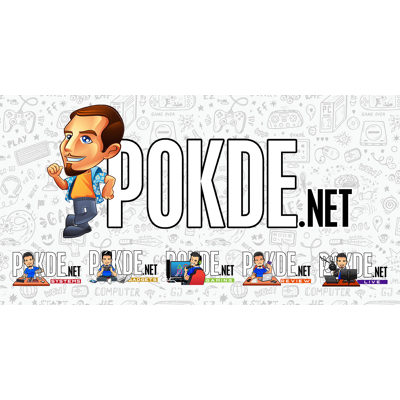 Moving on from the best gaming and productivity laptops list, now we're listing on what we think are the best smartphones around for the year 2018. Here are our top picks, in no particular order and are devices that we've reviewed here on our website.
ROG Phone
When we heard the news that ROG was on the verge of launching an official gaming smartphone, we were truly excited by the news. Once the phone came out, it didn't fail to impress (how could it, with all the pretty RGBs!)
It does sport a unique look that just screams that it is a device for gamers. Well aside from the looks, performance wise doesn't disappoint with it packing a 2.96GHz specially-binned Qualcomm Snapdragon chipset. Coming with an array of accessories, the phone does offer a whole new experience when it comes to mobile gaming. It wouldn't be too far fetched if we say that the ROG Phone is the holy grail of gaming smartphones (well at least for 2018).
Huawei Mate 20 X
Some of you may find it surprising that we chose what one of our editors describe as a "Titan-class" smartphone, but it is a great device. It is a multimedia powerhouse with stereo speakers, a large 7.2-inch FHD+ OLED display with very minimal bezels, a tiny notch for the front camera, an IR blaster, and the same awesome Leica Triple Camera system from the Mate 20 Pro.
Not to mention its 5,000 mAh battery capacity, you will easily last two days, maybe even three if you're lucky enough. If you're a very heavy gamer, it can definitely last at least a whole day for you. The Kirin 980 chipset may have lost in some areas to the Snapdragon 845 but it is no slouch. It still manages to perform great and its efficiency is excellent.
Like the ROG Phone, it does have some accessories for it such as the attachable gamepad and the M Pen but at the end of the day, it depends on you if the device is worthy of use or not. Mainly, it's whether you can use such a large smartphone, and if you can live without some of the features offered in the Mate 20 Pro, like wireless charging. It is surprisingly more affordable than its Pro brethren however, retailing for RM3,199.
POCOFHONE F1
Now you may be wondering on why we've decided to include the POCOPHONE F1 onto the list. Well, thanks to the device, consumers can feel what it's like to own a flagship-level performance device at an affordable price.
Needless to say, the phone is impressive with even our editor here in Pokde.net likes to use the phone for gaming. Now who could ever forget that the POCOPHONE F1 managed to beat an array of smartphones in that blind smartphone camera test.
Honorary Mentions: vivo NEX and OPPO Find X
These two devices broke the mold of what we thought possible when designing a smartphone. Instead of using notches to bump up the screen-to-body ratio, the vivo NEX and OPPO Find X used motorized assemblies to hide away the front camera away, only to appear when necessary. The OPPO Find X and vivo NEX both featured different biometric security solutions, which were actually their downfall. The OPPO Find X crammed a lot of sensors on its popup top edge, which raised our eyebrows to its long-term durability.
Meanwhile for the vivo NEX, the in-screen fingerprint scanner was just downright inaccurate. Even unregistered thumbs could unlock the device, which made the whole point of biometric security moot. The motorized selfie camera was a lot more sturdy though. With that said, both devices are deeply flawed, but they definitely raised the question in our mind: how far are we willing to go to achieve maximum screen-to-body ratio?