realme X2 Pro vs Samsung Galaxy Note10 — by the numbers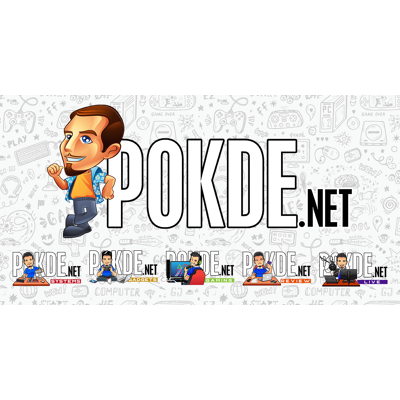 Today we will be pitting realme's first true flagship, the realme X2 Pro, versus one of the hottest flagship smartphones of 2019, the Samsung Galaxy Note10. Both offer a slew of flagship features although they do come in somewhat different price points. With that said, let's check out the differences.
Performance
The Samsung Galaxy Note10 packs their latest Exynos 9825 chipset, but the GPU performance still comes up a bit short. The realme X2 Pro packs the Snapdragon 855 Plus, which offers even faster GPU performance than the already impressive Snapdragon 855.
This promises a better gaming experience especially as more graphically intensive games roll out, and since the realme X2 Pro sports a 90 Hz screen, the faster GPU will definitely come in handy to ensure that you get to enjoy all the fluidity in all the latest games.
Display
We mentioned the 90 Hz display on the realme X2 Pro, but the Galaxy Note10's 1440p display is indeed sharper. With that said, the difference between 1080p and 1440p is definitely much smaller than the experience you get from a 90 Hz display versus a 60 Hz display. Just ask anyone who has used a high refresh rate monitor, or if you have used one. The fluidity is definitely on another level altogether.
Another thing to note is that while the Samsung Galaxy Note series used to push the boundaries of screen sizes in smartphones, the realme X2 Pro offers a bit more viewing area at 6.5″ versus the Galaxy Note10's 6.3″.
Camera
The Samsung Galaxy Note10 packs one of Samsung's best camera setups yet. So does the realme X2 Pro, so how do they fare?
realme X2 Pro
Samsung Galaxy Note10
Primary camera
64MP f/1.8, 1/1.72″ sensor, Quad Bayer filter
12MP f/1.5-2.4, 1/2.55″ sensor, Bayer filter, OIS
Auxiliary rear cameras
13MP f/2.5 2x telephoto, 20x hybrid zoom

8MP f/2.2 115° ultra-wide angle, autofocus, macro capability

2MP f/2.4 depth sensor
12MP f/2.1 2x telephoto, OIS

16MP f/2.2 ultra-wide, fixed focus
Selfie camera
16MP f/2.0
10MP f/2.2, autofocus
On paper, the realme X2 Pro definitely has the advantage with a much more impressive layout. The 64MP camera and Quad Bayer filter makes for higher resolution images when the lighting permits it, or better low-light images with pixel binning. Meanwhile, you get macro capabilities with the 115° ultra-wide angle camera on the realme X2 Pro, something you don't have on the Galaxy Note10.
Vloggers will also benefit from the realme X2 Pro's Ultra Image Stabilization, which gives you sports camera-level of stabilization for smooth, steady videos.
Battery
realme serves up a 4000 mAh battery in the realme X2 Pro, while the Samsung Galaxy Note10 offers a smaller 3500 mAh battery. With 25% less capacity, the Exynos 9825 would have to be a lot more efficient than the Snapdragon 855 Plus to bring the two devices to parity. Unfortunately, that's really not the case here.
In addition to that, unlike Samsung which skimped with a 25W charger in the box, realme threw in a 50W SuperVOOC in the package, which promises a full charge in just 33 minutes.
Value
The realme X2 Pro is priced at RM2399 while the Samsung Galaxy Note10 is quite a bit more expensive at RM3699. Sure, the Samsung Galaxy Note10 does bring a few extras like the S Pen, wireless charging and that sort, but when it comes to value, the realme X2 Pro is quite the clear cut winner. For those who want to enjoy niceties like a 90 Hz display, the Snapdragon 855 Plus, 64MP camera and of course, the 50W SuperVOOC Flash Charge, there's really no other choice at this price point.
This article is an exclusive article for realme Malaysia.