Setting up WG.Unity's Gaming PCs — In collaboration with Cooler Master Malaysia, Tech Critter and ModnGo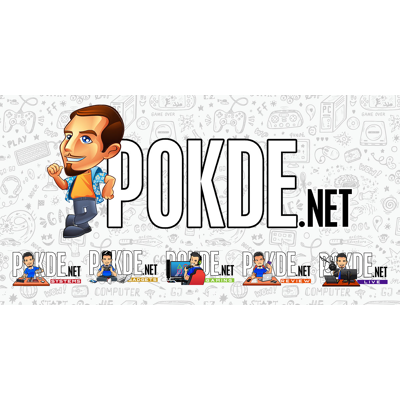 Every PC gamer needs a proper gaming rig to game on. And we are proud to say that we assisted WG.Unity, the pride of Malaysia in the international Dota 2 scene, build new gaming PCs for their boot camp. We worked together with Cooler Master Malaysia, Tech Critter and ModnGo on this project.
The new gaming rig for team is based on Cooler Master ecosystem, featuring Cooler Master's cases, AIO liquid and air coolers, case fans and power supplies. Our main objective is to build six new gaming PCs and upgrade six pre-existing machines for WG.Unity.
The new gaming PCs will be built in customized Cooler Master MasterCase 5 which has been worked on by none other than ModnGo for extra bling. It will run on an Intel Core i5 7400, cooled by a Cooler Master Nepton 120XL AIO liquid cooler, 8GB of Geil DDR4 RAM, a MSI GTX 1050 Gaming graphics card and a 1TB Seagate Barracuda HDD. all installed on a MSI B250 Gaming Pro Carbon motherboard. For the power supply, it's using the Cooler Master B650M for simpler cable management. Last but not least for the blink we are using Crit Lumax Titan LED strip.
We decided to upgrade the older systems with new cases, the Cooler Master MasterBox 5, better cooling with the Cooler Master V8 GTS and new Cooler Master G650M power supplies. These old PCs are really quite decent in specs, they pack Intel Core i5 6400s if I remember correctly, MSI GTX 960 Gaming graphics cards, MSI Z170A Gaming Pro Carbon motherboards and 128GB SSDs. If you wonder is these computers specifications are good enough for DOTA2, for me even a NVIDIA GTX 750Ti is enough for an average of 80fps in 1080p.
Relaxing and chit chat while doing the work, we finished building a total of twelve PCs around 7 hours later. We also did a "mini-challenge" to see who can be the fastest at mounting the Cooler Master V8 GTS. It's not difficult but in the heat of the competition anybody could make mistakes. Of course, we verified our work by testing the systems before we left.
When tech enthusiasts gather under one roof, playing and talking about computer hardware, it never gets boring. This rare opportunity is something we were glad to be a part of. Lots of thing I learned on that day, especially from ModnGo, on the way to get the glossy metal paint job finishing on a plastic surface which really sparked my desire to dive into PC modding. We also got some extra knowledge on mechanical keyboards as well as some PC overclocking tips from Tech Critter.