The best value-for-money 18:9 display smartphone to kick off your 2018!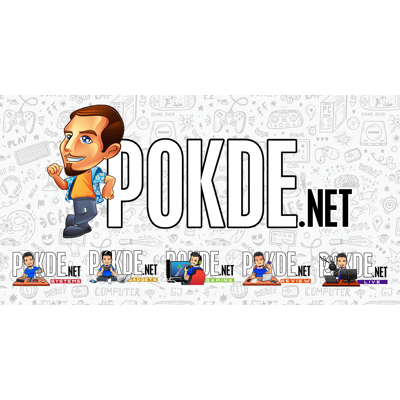 Let's face it, 2017 has been the year of full-view displays with pretty much every brand wanting to share the cake with the world. The perception of introducing a new innovation in technology means the company can rake in some pretty handsome profits, making the entry point rather expensive. What if I told you that you can enjoy some 18:9 full-view display and still keep some sanity in your finances and get pretty good features at the same time? Let me introduce to you, the new challenger in the market, the notorious ASUS ZenFone Max Plus M1 (ZB570TL)! If you are planning to start 2018 with a new smartphone, this might just be the device you need!
UPDATE: ASUS is doing a new year contest and you stand a chance of winning the Zenfone Max Plus itself! To enter the contest, you can just go to the link right here. It's easy as ABC!
History of the ASUS ZenFone Max Plus M1
The ZenFone Max has been ASUS' best-seller device ever since it's introduction in 2015. It has broken ASUS device charts by selling more devices than it's own brand's siblings combined! Why wouldn't it? The ZenFone Max series' USP (unique selling point) has always been it's large battery AND the very attractive price tag. I believe that if something works, you should put your resources into improving it further. That is exactly what ASUS has done with the ASUS ZenFone Max Plus M1. Although tagging a rather affordable price, it didn't stop ASUS from pouring in love to it. Afterall, it is ASUS' best-selling device.
Before we proceed, let me tell you that the ASUS ZenFone Max Plus M1 has a retail price of RM899 only!
MAX Display
Of course the first thing that we are going to talk about is the 18:9 ratio display. The ASUS ZenFone Max Plus M1 has a 5.7″ real estate for its display and the wide-view accounts up to 80% of screen-to-body ratio. This means, there is just ample space available at the top and bottom of the device to hold the front camera and speaker, while doubling as grip point for your thumbs. Unlike other brands that would ditch the home button altogether, the ASUS ZenFone Max Plus M1 has a software based navigation bar at the bottom to retain the experience that you're used to. Afterall, if it's not broken, don't fix it :)
The display is layered with a 2.5D curved glass display that gives it a very beautiful finishing on the sides, into the body. It also has 5 points multi-touch capacitive touch panel that feels rather responsive. Under the glass, is a 1440 x 720 (HD+) resolution that obviously serves is function in delivering the KPI of the ASUS ZenFone Max Plus M1 which is to last longer on a single charge.
The icing on the cake? If you are getting a wide-view device, it only means that display is something important for you. Whether you are used to binge on Netflix, or love to reminisce memories by scrolling through your camera album, or you are a social butterfly and love being connected to your friends and family, it only means one thing; you are planning to stare at the screen for hours. While brightness is something you should always gauge, it's actually the blue light that kills the eyes. The ASUS ZenFone Max Plus M1 has it in case you're wondering.
MAX Stamina
Let's got to the main feature of the ZenFone Max series in the ASUS ZenFone Max Plus M1, the battery life. It has a high capacity 4130mAh battery that has been custom-crafted to pack as much juice as possible while still fitting in the super slim chassis. At this size, we're talking about up to 26 days standby with 4G enabled, up to 26 hours of continuous 3G talk time, up to 13 hours of video playback and up to 21 hours of wi-fi web browsing. If that's not eye catching yet, when you are on the move, and have the device's battery left at 10% capacity, you can switch it to power saving mode and get another 67 hours of standby time! Charging it for 15 minutes will grant you 3 hours of talk time again.
But that's not just all about it. ASUS has implemented the ASUS PowerMaster which is a suite of intelligent power management technologies that has specific functions; to optimize the battery life, ensuring safety and long-term performance and also manage reverse-charging when it's needed. There is a double battery lifespan feature too which allows the ASUS ZenFone Max Plus M1 to fully charge and discharge up to 500 times in a 25°C environment, and the loss of battery capacity will be reduced by half giving you twice the juice you need in your daily usage.
Tinkering with the battery's technology requires some very in-depth R&D processes and often times, a slight wrong turn can lead into devastating results. This is why ASUS has implemented 12 leading safety technologies:
If you are carrying two smartphones, the best feature you would find on the ASUS ZenFone Max Plus M1 would definitely be the reverse charging capabilities. Accessories for this is provided in the package, just hook up your other smartphone's cable and you can draw out the juice of the 4130mAh battery so both devices can stay awake.
MAX Photography
It's tougher to live with a phone that doesn't have a good camera, let alone no camera at all. In fact, most readers actually jump straight to this section before considering anything else in their smartphones. Afterall, photography has become incredible accessible and has had a whole new level of magnitude in its usefulness over the years. While keeping the price of the ASUS ZenFone Max Plus M1 low, ASUS didn't jeopardize on the camera department. Let's begin with some quick samples that I took personally without any efforts at all. Take note that we will be doing an extensive review in a separate article where you will be able to see even more examples, but for now, these are quick point and shoots for your viewing pleasure.
//flickrembed.com/embed_v2.js.php?source=flickr&layout=responsive&input=72157662093964097&sort=0&by=album&theme=compact&scale=fit&skin=alexis&id=591408cf55f5f
Just like the other recent ZenFone models, the ASUS ZenFone Max Plus M1 also got some dual camera love bearing four aspect ratios, and one great viewfinder. Smartphone photographers often come across subjects that are too wide or tall to fit into the frame of a standard camera, and have no space to move further backwards in order to capture them. In such instances, the wide angle camera is useful in allowing the whole subject to be shot in a single frame. These two photos were shot from the same spot using the different cameras of the ZenFone Max Plus M1.
The main and wide angle rear cameras of the ASUS ZenFone Max Plus M1, coupled with its four aspect ratio options, give photographers the freedom and creative flexibility to experiment with different ways of portraying the subjects and composing their photos as these following examples demonstrate. These images are only for explanation purposes.
The ASUS ZenFone Max Plus M1 has two rear cameras and four aspect ratio options that provides a total of eight instant framing options, giving as much flexibility as you may desire. This gives plenty of freedom for presenting subjects in different creative perspectives without needing extra time to crop them later on. This also correlates well with the wide-view display which has a maximum of 18:9 aspect ratio. The following are the available aspect ratios on the ASUS ZenFone Max Plus M1:
| Main rear camera | Second rear camera (Wide-angle) |
| --- | --- |
| 1:1 (12 Megapixels) | 1:1 (6 Megapixels) |
| 4:3 (16 Megapixels) | 4:3 (8 Megapixels) |
| 16:9 (12 Megapixels) | 16:9 (6 Megapixels) |
| 18:9 (10 Megapixels) | 18:9 (5 Megapixels) |
MAX Security
Of course, with our reliance on our smartphones, security becomes the utmost importance. Personally, security should not be an option exclusively for high-end devices. Security is a right and should be taken seriously, just like how ASUS has done with the ASUS ZenFone Max Plus M1. The usual PIN and password are already present, but ASUS has added fingerprint scanner at the back AND facial recognition features to the device.
| | | |
| --- | --- | --- |
| Pattern or PIN lock – This is pretty self explanatory and has been a standard for Android since the earliest Android build | Fingerprint scanner –  Mounted conveniently at the rear of the ZenFone Max Plus M1 is a dedicated fingerprint sensor for rapid unlocking of the phone in 0.3 seconds. It also doubles as authentication by other apps and you can register up to five fingerprints. | Face Unlock – The ASUS ZenFone Max M1 is among the very few smartphones in its price class to offer face unlock as an additional layer of seccurity. It also takes 0.03 seconds to unlock the device. |
In fact, the ASUS ZenFone Max Plus M1 is on the very few devices in it's class to have all these features together in one device. For the price that you pay, this is definitely worth every cent.
MAX Affordability
Price is definitely the highest priority in considering a smartphone purchase. Continuing the ZenFone Max legacy in terms of affordability, the ASUS ZenFone Max Plus M1 is priced very competitively to ensure you get to own it without losing a limb. Here's a table of comparison for the ASUS ZenFone Max Plus M1 compared to other 18:9 devices in the market of its range.
ASUS ZenFone Max Plus M1
XxxxMx A1
Oxxx F5 Youth
Hxxxxx Nxxx 2i
Vxxx V7
Battery
4130mAh
3080mAh
3200mAh
3340mAh
3000mAh
Processor
MediaTek MT6750 Octa-core
Qualcomm Octa-core
MediaTek MT6763T Octa-core
Kirin 659 Octa-core
Qualcomm Octa-core
Front Camera
16MP selfie camera
5MP selfie camera
20MP selfie-camera
13MP + 2MP dual selfie camera
24MP selfie camera
Rear Camera
16MP dual camera
120° wide-angle camera
LED flash
12MP wide-angle camera
tele-photo camera
16MP single camera
LED flash
16MP + 2MP dual rear camera
16MP single camera
LED flash
RAM / Storage
4GB / 32GB
4GB / 64GB
4GB / 32GB
4GB / 64GB
4GB / 32GB
Display
5.7″ full-view display (18:9)
1440×720 HD+
2.5D curved design
5.5″ display
1920×1080 FHD
6.0″ full-view display (18:9)
2160×1080 FHD+
5.9″ full-view display (18:9)
2160×1080 FHD+
5.7″ full-view display (18:9)
1440×720 HD+
Design
Premium metal body
Metal body
Metal body
Metal body
Metal body
Security
0.3s ultra-fast fingerprint sensor
Face Unlocking
Fingerprint sensor
Facial Unlock feature
Fingerprint sensor
Fingerprint sensor
Face Access feature
SIM card / SD card slot
Dual nano-SIM
AND
One MicroSD (up to 256GB)
Dual nano-SIM
OR
single nano-SIM + MicroSD (up to 256GB)
Dual nano-SIM
AND
One MicroSD (up to 256GB)
Dual nano-SIM
AND
One MicroSD (up to 128GB)
Dual nano-SIM
AND
One MicroSD (up to 256GB)
Price
RM899
RM999
RM1,098
RM1,299
RM1,299
And don't forget to participate in the the contest to win a free Zenfone Max Plus M1!
Disclaimer: This is an exclusive advertorial for ASUS.