Xiaomi Mi Note 10 vs iPhone 11 Pro — how fare thy cameras?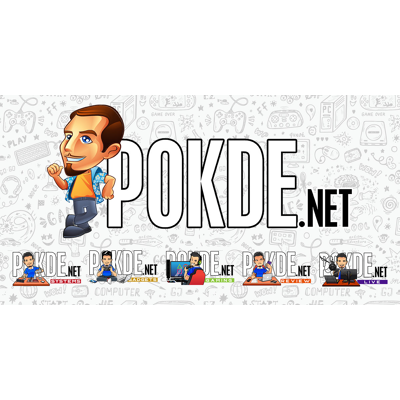 The Xiaomi Mi Note 10's calling card is its penta-camera setup, which we have established to be great for video and also photos. With a 108MP camera, 5x zoom and TWO macro cameras, there really is little left to ask for as you have the whole range covered, from near to far, to wherever you are. But hey, we know numbers aren't everything. So how well does it stand up to what some consider to be one of the best camera phones out there, the iPhone 11 Pro?
Apple's iPhone 11 Pro's camera system is probably their biggest leap forward since the iPhone 7 Plus, finally adding a third camera into the mix. There's also a lot of software magic going on behind the scenes, as typical of Apple's products which rely more on well-optimized software rather than superior hardware to edge out the competition. That's in pretty stark contrast with Xiaomi's approach with the Mi Note 10, whereby they threw all the latest hardware they could get their hands on into the phone. Let's see how do they stack up against each other though, at least on paper.
Zooooom
When it comes to capturing faraway objects, you would want lots of zoom. The iPhone 11 Pro comes with a 2x telephoto lens, which the Mi Note 10 also offers. The 50mm equivalent focal length allows for a more flattering perspective when taking portrait shots, which is exactly why Xiaomi added it to the Mi Note 10. While their equivalent focal length may be similar, the Mi Note 10's larger 1/2.6″ with 1.4 μm pixels will allow it to capture way more photons than the iPhone 11 Pro's dinky 1.0 μm pixels and 1/3.4″ sensor behind its 2x zoom lens. But there's more.
To go the distance, Xiaomi's also threw in a 5x optical zoom camera that allows it to go all the way to 50x digital zoom if you so desire. There's optical image stabilization too to ensure that your photos don't turn out a blurry mess, as the 5x zoom does amplify any movement you make by 5x. In addition to that, there's another way to zoom into your photos: by cropping in on the 108MP photos.
This is a pretty nifty trick that's probably still a few generations out for Apple smartphones. Think that you might want to capture the whole ambiance of a scene but later decide you want to highlight just a small portion of the image? Just crop in! The iPhone 11 Pro will not give you nearly as much flexibility when it comes to cropping, simply because there's less data captured with its 12MP cameras. Even in the default mode, the Mi Note 10 captures 27MP shots which is more than 2x the resolution of what the iPhone 11 Pro can muster.
2. Going closer (for real)
As mentioned, the Xiaomi Mi Note 10 comes with two macro-capable cameras. Meanwhile over on the iPhone 11 Pro… Well, you can buy third-party macro lenses if you want to get up close and personal with your subjects. There's no competition in this area. Also worth noting that the Mi Note 10's main 2MP macro camera pack autofocus too, which is a bit more advanced than some flagships from other renowned Android smartphone makers as well. The ultra-wide angle camera can be used for macro shots as well, with a wider field-of-view for you want to bring more elements into the frame.
3. What about software?
When it comes to software, Apple clearly has the cake. Transitioning from one lens to another is a nearly seamless affair, and that's something that Xiaomi definitely has to catch up on. There's no jarring jump, nor the slightest of lags. All the three cameras really work like they are part of a singular lens, fluidly flowing from one lens to another. The UI also reflects that, with the sides of the viewfinder showing you what you would get if you zoom out to the ultra-wide angle lens.
Some would also prefer the more natural colors produced by the iPhone's cameras, but that's definitely something that's relatively subjective, as some do prefer a bit more "kick" to their photos.
It's worth noting however that while the iPhone 11 Pro's software is more refined to better take advantage of its triple camera setup, the Mi Note 10 does offer more features. The Vlog mode is definitely one of the best features I have seen added to a smartphone thus far, and it definitely lets one do pretty cool videos with nearly zero effort. That's a strong plus for me, as I really dislike having to spend hours to edit videos.
Mi Note 10 over iPhone 11 Pro?
So let's get down to the verdict: should you get the Mi Note 10 over the iPhone 11 Pro? While the iPhone 11 Pro may seem like the more polished of the two, you are paying more than double the price for that bit of extra software refinement. Heck, even the superior Mi Note 10 Pro costs just RM2499 for the 256GB storage variant, while the iPhone 11 Pro's base model with just 64GB storage will set you back a cool RM4899. For the price, it's a no-brainer, really. You can get the Mi Note 10 and Mi Note 10 Pro via the links below: