Here's What You Need To Know About Fast Charging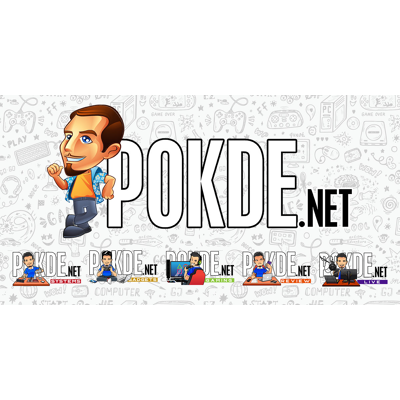 Fast charging is pretty much a mainstay in the smartphone world nowadays. What used to take hours to fully charge a phone can now take mere minutes to go from 0% to 100% with fast charging technology. However, fast charging standards are not all the same as different deploy their own take on the fast charging technology. Let's take a look at what the differences are and what you need to know about them.
What is fast charging?
Before we get down to how fast charging works, we need to look at how charging works in the first place. A charge is typically determined by its amperage and voltage levels. Amperage is the level of how much electricity is flowing, while voltage is the strength level of which the electricity is flowing. The wattage of a charge is calculated by multiplying the amount of amperage and the amount of voltage.
So basically, in the case of fast charging, manufacturers tend to either increase the amperage level or manipulate the voltage level to deliver a faster charging rate. Though, manufacturers tend to bump up the voltage levels rather than the amperage levels as it is generally safer that way.
Types of fast charging
Now we move on to the types of fast charging standards deployed by different manufacturers now available on the market. Although they generally work similarly to one another, they are all different as manufacturers employ their own ways and techniques to deliver fast charging. Here's a general breakdown on the different types of fast charging standards.
Types of fast charging
Features
Maximum Wattage
USB Power Delivery

This is the official fast charging standard set by the USB-IF (USB Implementers Forum).
Enables charging of up to 100W.
Used by Pixel phones and Apple devices.

100W
Qualcomm Quick Charge 1.0

Qualcomm's proprietary standard.
Enables Qualcomm powered devices to charge up to 10W.

10W
Qualcomm Quick Charge 2.0

Introduced a feature called Dual Charge that helps with heat generated while charging.
Can go up to 18W.

18W
Qualcomm Quick Charge 3.0

Has improved Dual Charge+ and Battery Saver Technologies.
Introduced INOV (Intelligent Negotiation for Optimal Voltage) to maximise efficiency.
Can go up to 36W.

36W
Qualcomm Quick Charge 4

Has improved features over QC 3.0.
Introduced safety measures to protect against over-voltage, over-current and overheating.
Can go up to 100W.

100W
Qualcomm Quick Charge 4+

Features Intelligent Thermal Balancing and Advanced Safety Features to further protect against overheating and damage to USB.
Dual Charge tech is now mandatory instead of optional.

100W
Qualcomm Quick Charge 5

Has better heat management than before. Can go up to 100+W.
The first phone to feature this QC standard is the Mi 10 Ultra.

100+W
MediaTek Pump Express 2.0

Mostly for MediaTek's low-end chipsets.
Can go up to 15W charging.

15W
MediaTek Pump Express 3.0

World's first fast charging to enable direct charge through Type-C USB power delivery.
This helps prevent the phone from overheating while charging.
Can go up to 30W.

30W
MediaTek Pump Express 4.0

Similar to Pump Express 3.0 but with wireless charging support.
Can go up to 30W.

30W
Motorola Rapid Charging

Mainly for lower-tier Motorola devices with micro USB.
Can go up to 10W.

10W
Motorola Turbo Power

Mainly for midrange and high-end Motorola devices.
Supports both 15W and 18W charging depending on the device.

18W
OPPO VOOC

VOOC doesn't deliver high voltage like USB PD and QC.
It uses a higher current instead to match the phone's battery voltage.
This also means that VOOC doesn't run as hot as other fast charging standards.

20W
OPPO VOOC 2.0

Similar to VOOC but with improved charging rate.
Licensed to both OnePlus and realme as Dash Charge and Dart charge respectively.
Operates at 5V/4A.

20W
OPPO VOOC 3.0

Charges 23.8% faster than VOOC 2.0.
It is a 5V/5A version of VOOC.

25W
OPPO SuperVOOC

Successor to VOOC 2.0.
Charges phones up to 65W.

65W
OPPO SuperVOOC 2.0

High charging efficiency.
High discharge efficiency.
Charges up to 65W.

65W
OPPO AirVOOC

Uses self-developed isolated charge pump technology and parallel dual-coil design for better efficiency.
Compatible with wireless Qi standard.

65W
OnePlus Dash Charge

OnePlus charging standard. Licensed from OPPO's VOOC 2.0 technology.

20W
OnePlus Warp Charge

OnePlus' proprietary wired and wireless fast charging.
Can go up to 30W.
Wireless charging only delivers 20W at 1.5A which generates less heat.

30W
Samsung Adaptive Fast Charging

Runs similarly to Qualcomm's QC.
Can go up to 45W charging.

45W
HUAWEI SuperCharge

Features Huawei's proprietary SCP (Smart Charging Protocol) which adjusts the phone's charging current and voltage as needed, and makes charging faster and more efficient.

40W
Xiaomi Charge Turbo

World's first 30W wireless fast charging technology.

30W
Xiaomi 100W Super Charge Turbo

Fully charges a 4,000mAh battery in just 17 minutes.
While named 100W, it doesn't actually reach 100W. Only hovers around 80W.

100W
As you can see from the chart above, fast charging rate and support depend on which brand of smartphone you are using. It's important to note that not all manufacturer's fast charging standards can cross over with other brands. For example, to use OPPO's VOOC charging standard, you must use an OPPO device such as the OPPO Reno3 Pro with OPPO's own proprietary VOOC charger and cable. It will not work with something like the ROG Phone 3 as they both support two different fast charging standards.
We hope that this has been useful in understanding the whole gist of what fast charging is and how it works. For more interesting topics like this or tips and tricks regarding tech, do stay tuned to Pokde.net.