Panasonic Launches New LUMIX S5 Full Frame Mirrorless Camera for Every Kind of Shooter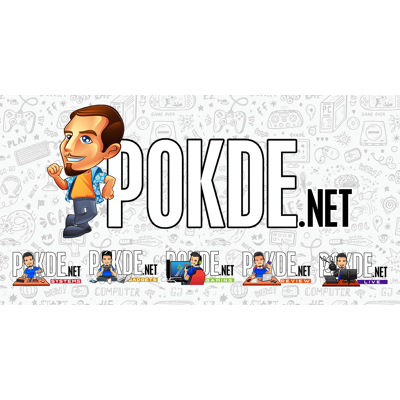 The folks over at Panasonic have officially launched a new camera dubbed as the Ultimate Hybrid Camera, the Lumix S5 full frame mirrorless camera. It is said to bring the photo and video capabilities of the LUMIX S1 series with the mobility of the LUMIX GH5 in a single
The New Panasonic LUMIX S5
The concept behind the Panasonic LUMIX S5 is to bring the powerful performance of the LUMIX S1 in terms of photos and videos in a more compact body. It will come with a 20-60mm f/3.5 – f/5.6 kit lens and will also include a variety of modes for you to use. This includes high resolution mode, live view composite mode, photo styles, and more.
Given the moniker of the Ultimate Hybrid Camera, it's meant for every kind of shooter from professionals to your everyday consumer. For professionals, it's said to give you similar post-processing options like the LUMIX S1H so creatives can produce exactly what they want out of a shot. To take videos a step further, it will support 10-bit 4K 60FPS recording.
The Panasonic LUMIX S5 features Dual IS, HDR video in HLG, full V-LOG and V-GAMUT that matches the colour science of the Varicam (V-LOG with 14+ stops of dynamic range), Slow & Quick function for easy slow-motion videos with Full HD up to 180FPS. Its body is made of magnesium alloy, allowing for better rigidity while still being lightweight. Moreover, it plays an integral role in cooling as Panasonic makes use of a unique heat dissipation technology and lets you continue recording up to 40°C.
Aside from the 20-60mm f/3.5 – f/5.6 kit lens which was already released earlier, Panasonic will be expanding their lineup of lenses with four prime lenses of equal compact size. This includes the:
85mm f/1.8 = coming November 2020
24mm f/1.8 = coming in the near future
35mm f/1.8 = coming in the near future
50mm f/1.8 = coming in the near future
There will be more new features added to the Panasonic LUMIX S5 as time goes by. This will be added via future firmware updates. From what we know thus far, they are planning to add support for internal C4K video and RAW video data over HDMI, especially for the ATOMOS NINJA V, which can provide 5.9K RAW at 30FPS. Furthermore, Panasonic will be launching the LUMIX webcam software sometime in Fall 2020 for those who want to use their cameras for livestream in a more convenient manner.
Panasonic will be looking to evolve into a brand that creates a new market, which is different from the existing one, to support creators. They will be having a particular focus on full frame cameras and micro four thirds cameras. The LUMIX G100 released earlier this year was catered to vloggers, which is part of the brand's new strategy to support creators. They have also teased a new Panasonic LUMIX GH-series camera in the works, but no other reveals were made. Be sure to stay tuned for that, especially if you're looking for cameras for videography.
Pokdepinion: The LUMIX S5 looks like a very promising camera. Since it's touted to be for both professionals and your everyday consumer, I do want to see how well it can perform.