Review
GameSir G4s Advanced Edition Wireless Gaming Controller review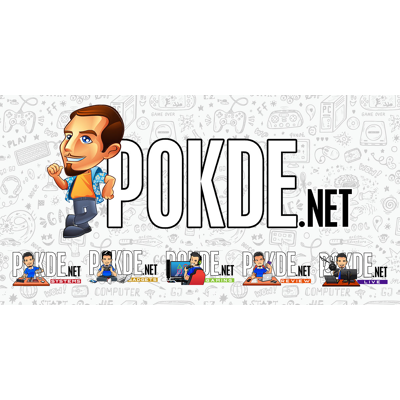 Positives
+ Appealing packaging
+ Premium looks
+ Supports Bluetooth and 2.4 GHz wireless connection
+ Feels solid and comfortable in the hand
+ Analog triggers and joystick offer fine control
+ Buttons offer excellent tactile feedback
+ Excellent battery life
Negatives
- Cradle won't fit thick smartphones or ones with curved backs
- Turbo and Clear button should be relocated for easier access
- Does not work over a wired USB connection
Have you heard of a gaming controller brand by the name of GameSir? Actually, we have just discovered it recently too. I found it on Lazada when I was window shopping (browser shopping?) around in the site for new gadgets. I'm not a person who play games using a controller, but the GameSir G3s did pique my interest. Without further ado, I checked GameSir's official website, gamesir.hk and actually there is a newer version, the GameSir G4s Advanced Edition.
I discussed the brand with my editor and he started doing his magic, contacting the brand to obtain a review sample. 2 weeks later we received the GameSir G4s, and this is my review.
Unboxing
GameSir G4s comes in an appealing plastic case. With a clear top cover, you can see the controller very clearly.
On the rear edge, you get a short list of features and the platforms it works with.
The front edge bears some extra information regarding the GameSir G4s
Inside the case we have the GameSir G4s itself, a USB charging cable and user manual. The user manual is important, do read it thoroughly. Platform wise, it supports both Windows and Android platform.
Appearance
The layout is akin to an Xbox controller as the GameSir G4s is a Xinput compatible controller.  The colour scheme with a combination of silver, grey and black make it look pretty premium. The generous rubber grips wrap around all the way to back, which is a nice touch. The XABY buttons are backlit, which not only looks good but also help gamers who like to game in the dark. The brightness is also adjustable, so you need not worry about them being too glaring.
At the top there are two analog triggers and two buttons. The microUSB serves to juice up the non-removable 800 mAh battery. Since it uses a microUSB connection, you can easily replace the cable with third-party cables like the iCable i10 Power Series microUSB cable even if you lose the one in the box.
The centerpiece can actually be flipped up to reveal two buttons and the centerpiece itself is a cradle for your smartphone. Since the GameSir G4s supports Android too, this is a great move. The two buttons under the centerpiece which are turbo and clear button.
Specification
| | |
| --- | --- |
| Model | Gamesir-G4 |
| Working Platforms | Android/Windows PC |
| Working Mode | Android Standard/GCM /X-input/Dinput |
| Connection Types | Bluetooth/2.4 GHz Wireless |
| Charging Time | 2-3H |
| Working Distance | Approx. 8m |
| Bluetooth Version | Bluetooth 4.0 |
| Battery Life | 18H |
| Battery Capacity | 800mAh |
| Charging Voltage | 3.7V~5.2V |
| Charging Current | 1A~2A |
| Working Current | Approx.66mAh |
| Working Temperature | —20℃ ~ 65℃ |
| Working Humidity | 20%~80% |
| Gift Box Size(mm.) | 178*128*89 |
| Product Size(mm.) | 155*102*65.5 |
| Net Weight(g.) | 248 |
| Gross Weight(g.) | 526 |
User Experience
GameSir G4s is compatible with Android and Windows, but I don't game on Android. It also supports Bluetooth connectivity, or the standard 2.4 GHz wireless connection. Connecting the controller to my PC is easy, I just had to plug in the 2.4 GHz wireless USB dongle to my PC, and Windows takes care of the rest. Once it connected, you have two option either to connect is as Mouse Simulation Mode or XInput mode. Sadly, it doesn't work over a Bluetooth connection with my PC, nor does it function over a wired connection. Apparently, the USB connector is purely for charging purposes.
There are actually a few modes that the GameSire G4s can work in:
XInput Mode
Setup the controller for gaming is not difficult, simply just press "X+Home" and the Home LED will turn to blue indicating it's ready for action. The home button glows blue here, which is the default mode for the controller. XInput has been pushed since the Xbox 360 controller, which means most recent games will support it.
DInput Mode
DirectInput is a legacy input mode. It has been deprecated by Microsoft. You can enter this mode by pressing "A+Home" until the home button glows green.
Mouse Simulation Mode
In order to use the controller as a mouse, you will need to be in the DInput mode first. Then, press "X+Select", and the LED will turn to white indicated the controller already in mouse simulation mode.
I tried many games with this controller such as The Crew, The Witcher 3, Need for Speed: Rivals, Grid 2, Shiftlings and Battlefield 4. As it features XInput, any game that supports the Xbox 360 controller supports the GameSir G4s. And that means plenty of games. As expected, the all the analog triggers and joysticks are a dream to use. Coming from a keyboard, playing racing games took on a whole different level of realism when I can finally control how much I want to turn the steering and also how much throttle and brakes I am applying. FPS games are a bad idea with controllers, my head was literally spinning and I stopped using it.
While I am gushing over the joys of using analog controls, the buttons also deserve credit. Every button offers satisfying tactile feedback, allowing for better accuracy when using them. The soft rubber finishing on the dual analog sticks too, worthy of praise. See those 4 little LEDs on the lower right corner of this image? That's the battery indicator.
The built in 800mAh battery should provide at least 30 hours' of power. I do not play games every day, but the controller really does sip juice from its battery. In a week with several hours of gaming and leaving it to idle, it just dropped 2 bars. And when you have to juice it up, you can even connect a powerbank and mount that powerbank into the smartphone cradle. That should ensure that you can game for several days, continuously.
Conclusion
The GameSir G4s can easily stand toe-to-toe with Microsoft Xbox controllers or any other controller, for that matter. The multiplatform support is something that many brands forget to include in their products. That being said, the GameSir G4s isn't perfect either. One of the issues I have noticed is the smartphone cradle's design. The cradle is quite shallow and it cannot hold a thicker smartphone with a curved back like the ASUS Zenfone 2. Thinner and flatter designs like the ASUS Zenfone 3 is not a problem though. Also the clear and turbo button is recommended to be relocated for easier access. Overall the GameSir G4s is an impressive product and I recommend it.
GameSir G4s is not available yet on Lazada.my but you can check their other products here. If you are interested in getting the GameSir G4s right now, you can purchase it from Ebay or Amazon for USD50 (approximately RM210).
I would like to thank GameSir for giving us opportunity to review the GameSir G4s Advanced Edition.