Review
Sony WF-1000XM4 Review – Raising the Bar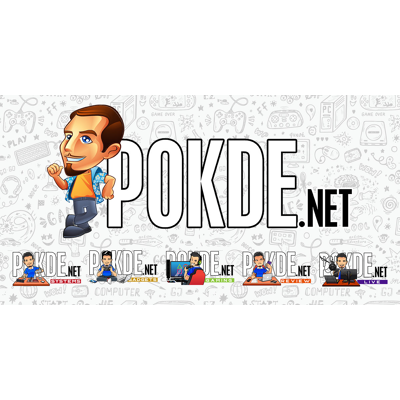 Overview
One of the best TWS earbuds around is back and better than ever... or so it seems. Now with a more compact body, is the Sony WF-1000XM4 worth your money? Let's find out.
Positives
+ Great sound quality (DSEE Extreme)
+ Improved ANC performance
+ Surprisingly better battery life
+ Plenty of customization options via Headphones Connect app
+ Foam ear tips makes for an even more secure fit
+ Gains IPX7 resistance
+ Qi-wireless charging support
Negatives
- No support for aptX HD
- No volume controls
- No NFC
- Microphone is strangely worse than its predecessor
Unboxing the Sony WF-1000XM4
With every purchase of the Sony WF-1000XM4 true wireless earphones with noise-canceling, this is what you're expected to get:
USB-C cable
User guide and warranty
Spare eartips with 2 varying sizes
Charging case
The Sony WF-1000XM4 wireless earphones themselves
Appearance
The successor to one of the best TWS earbuds have arrived and compared to its predecessor, the look has changed radically. For starters, you will notice that the charging case has significantly reduced in size. Furthermore, Sony has gone away with the two-tone look, with our black color variant only being black and nothing more.
As you can see, the charging case has a more oval shape with the Sony logo on top. There is an LED indicator on the front, close to the opening slight of the case, and you can find the USB-C port in the rear. In case you're wondering, you can actually place it on a flat surface and it will stand just fine.
Open it up and you'll have the slot for the two earbuds, which are magnetized. There will be a "clack" sound if you place the earbuds in the right slot, so if you don't hear it or it appears to be sticking out a bit too much, you most likely put it in the wrong side.
As for the earbuds themselves, it also has become more compact, adopting a more rounded shape this time around. There's also a circular shape that looks like the rear of a typical bullet in rose gold / bronze accents, giving it a more stylistic look. In case you're wondering, the large circular area is where the touch sensor is located, and you can see the Sony logo right next to it.
On the front, you have the ear tips, charging contacts, and a symbol that shows which side the ear buds belong to. While you won't notice it at first glance, the ear tips have seen a change in material as it now built on foam, allowing it to fit inside your ears more securely and comfortably.
Overall, the Sony WF-1000XM4 has shrank in size but the charging case doesn't look as nice as its predecessor. This is rather interesting as I personally feel that the earbuds themselves have improved in design while also being smaller. From a practical standpoint, there is a worry about the battery life being sacrificed so it can be smaller but we'll get to that in the User Experience section.
If you're interested in headphones instead, check out our review of the Sony WH-1000XM4 by clicking right here.
Specifications
Drivers
6mm High Power Neodymium Magnets
Frequency Response
20 Hz – 40,000 Hz
Headphone Type
True wireless, in-ear
Connection
Bluetooth 5.2
SBC, AAC, LDAC
A2DP, ACRCP, HFP, HSP
Wireless Range
10m
Noise-cancelling
Hybrid ANC for playback
Noise reduction for calls
Battery
Earphones
Up to 8 hours playback (ANC on)
Up to 12 hours playback (ANC off)
Charging Case
2 x Full Charge (Up to 24 hours total)
Weight
41g
Colour
Black, Silver
User Experience
Pairing
Connecting the Sony WF-1000XM4 to devices is pretty easy. Simply turn on your Bluetooth connectivity, scan for the device, and pair with it like you would any other Bluetooth audio device. When you've connected it at least once, it will automatically connect to that device when you take out the earbuds from the case in the future. You can use it on smartphones, PC, and more for as long as Bluetooth is available.
The best listening experience is definitely on smartphone as you have more customization options via the Sony Headphones Connect app. You can play around with the equalizer, adjust the noise-cancelling / ambient sound levels, toggle settings like Adaptive Sound Control, and more. It's easy to use and I doubt anyone would have trouble with the app.
There are two downsides here and the first is the loss of NFC from its predecessor. Personally, it's not a dealbreaker as I rarely use it anyway but it's still pretty handy to have and I'm sure many consumers out there prefer this method of pairing given how easy it is. The other is the lack of multipoint connection, which is available on the WH-1000XM4. If you don't need to have it connected to more than a single device at once, then this isn't a problem for you.
Sound
Some of you may be wondering if the Sony WF-1000XM4 is truly a step up from its predecessor, which is an already solid pair of TWS earbuds, and I can easily confirm that it is. The series is known to be more attuned to bass but in this new iteration, the bass is certainly more defined with subtle details being clearer to hear, and the sound generally being more balanced. The DSEE Extreme does its magic in upscaling the audio pretty well.
As for the Active Noise Cancellation (ANC), the Sony WF-1000XM4 is certainly on a league of its own as when it's activated, it's as if you are stuck in a vacuum environment with nothing but you and the audio playing through it. It's a step up from its predecessor and it will be extremely difficult to find this feature performing at this level for TWS earbuds for sure.
When switching to calls, vocals sound brighter, making it easier to hear unless either participant is in a location with bad coverage. The only downside to this part is that the microphone unfortunately sounds worse than its predecessor, but not by a huge margin. It's still within acceptable levels for a handsfree call experience.
Comfort
One big improvement that Sony WF-1000XM4 has over its predecessor is the use of foam ear tips as opposed to the usual silicon rubber. The reason for this is that it can fit inside your ears more securely yet still maintain comfort as it will expand as you put in. As a result, noise isolation is improved which will result in a more immersive listening experience.
It uses M-size ear tips by default, but there are a pair of S and L sized ear tips in the box.
As previously mentioned, the size has shrank compared to its predecessor, which also means that I can feel it when I move my head left and right. It's a minor annoyance and far from being a dealbreaker but with the Sony WF-1000XM4, that is no longer an issue given the more secure fit and smaller size.
Another major improvement from its predecessor is that the Sony WF-1000XM4 has an IPX7 resistance rating, which means you can take it to the gym or use it for other workouts as well. Just don't bring it to the shower or swimming and you'll be fine.
For those of you that are wondering, you can make use of its touch sensor for easier controls. I will list it down but one thing I can say for sure is that the lack of volume control through it is a bit of a letdown but it's nothing bad. It's still relatively convenient to adjust volume directly on the device anyway.
Single Tap
Play / pause a track on the default music player
Switch noise canceling / Ambient Sound mode
Double Tap
Play the next song
Answer / end calls
Triple Tap
Play the previous track
Start the current track over from the beginning
Hold Touch Sensor
Activate Quick Attention Mode
Use / cancel voice assistant
Hold Touch Sensor for 5 Seconds
Enter device pairing mode
Battery Life
Given the smaller size, many people were worried that the battery life on the Sony WF-1000XM4 would be worse but as it turns out, that isn't necessarily the case. Based on my usage, the battery life of the earbuds have improved from its predecessor's 6 hours to about 7 and half hours to 8 hours per full charge. The charging case itself can get you at least 2 full charges which is more than enough, which is excellent.
Sony WF-1000XM4 Verdict
Like its predecessor, the Sony WF-1000XM4 is a pretty solid offering and is very high in the list of best true wireless earbuds around. You get superb sound quality, improved battery life, ANC performance is in a class of its own, gains IPX7 resistance rating, fits more securely thanks to foam ear tips, and the app offers plenty of customization options. I
It's not the perfect pair of earbuds however as it does have its quirks. It doesn't support aptX HD, NFC is no longer present, microphone is strangely worse than its predecessor, and there's no easy volume control. If you have the WF-1000XM3 already, I would suggest waiting for next year's model instead but if you don't, this is worth getting for sure, at its retail price of RM1,099.
At the end of our Sony WF-1000XM4 review, I award this pair of TWS earbuds with our coveted Gold Pokdeward.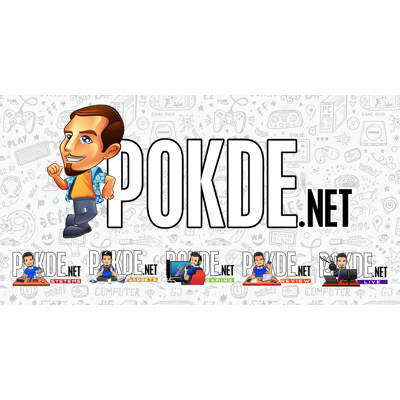 We'd like to thank Sony Malaysia for providing us here at Pokde.net with the Sony WF-1000XM3 for this review.