Review
BenQ GW3290QT Review – For The Programmers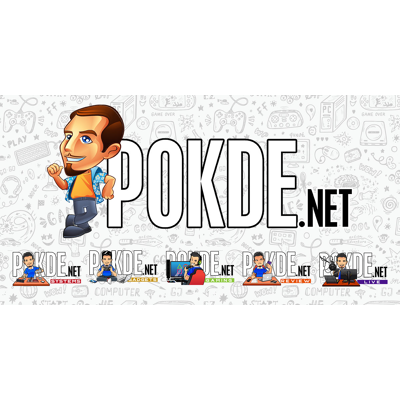 Positives
+ Anti-glare display
+ QHD resolution offers good amounts of effective display area
+ Surprisingly good sRGB color accuracy out-of-the-box
+ B.I. Gen 2 offers greater control over adaptive brightness
+ Distinct display modes such as Coding, MacBook & ePaper
+ USB-C PD & daisy-chaining support
+ Solid I/O
+ Optional app provides easy to use interface
+ Flexible stand articulation
Negatives
- Subpar speaker quality
BenQ this time around has sent us the GW3290QT monitor to review – and I was intrigued, because they claim the monitor is good for programmers who stare at the screen for long hours (though I as an editor probably isn't that far off). The specs on paper does indicate a very interesting monitor to look at, so let's take it for a spin.
Unboxing
Nothing too special about the box packaging – it's the classic beige-color box that almost all monitors use. In the box, you get these items:
Quick start guide
Regulatory information
Safety guide
Warranty card
Power cord (Type G)
HDMI cable
USB-C  (DisplayPort, 65W PD) cable
Stand base
Stand strut
BenQ GW3290QT main unit
Specifications
BenQ GW3290QT
Display Panel Type
31.5″ flat IPS
Display Surface Type
Matte (anti-glare)
Resolution & Refresh Rate
2560 x 1440 (16:9, QHD) @ 75Hz
Pixel Response Time
5ms (GTG)
Gamut Coverage
99% sRGB
Color Depth
10-bit, 1.07 billion colors
HDR Support
No
Brightness
350 cd/m²
Contrast Ratio
1,000:1
Viewing Angle (CR≧10)
178° L/R
Variable Refresh Rate Support

None

Display Certifications

TÜV EyeSafe
TÜV Flicker-free

I/O
1x DisplayPort 1.2 (input)
1x DisplayPort 1.2 (output, daisy-chaining)
1x HDMI 1.4
1x USB-C (DisplayPort Alt Mode, 65W PD, data upstream)
1x USB-C (downstream port)
3x USB-A 3.2 Gen 1
1x 3.5mm headphone jack
1x AC-in (IEC C13/C14)
KVM Switch
No
Audio
2x 2W stereo speakers
Onboard microphone
Power Consumption
25W (typical)
152W (peak)
0.5W (standby)
Stand Articulation
Tilt: +20° / -5°
Swivel: +20° / -20°
Pivot: +90° / -90°
Height Adjustment: 110mm
VESA Mounting
100 x 100 mm
Dimensions & Weight
Monitor including stand: 488.1 – 597.7 x 714.6 x 251.5 mm, 10.1 kg
Monitor only: 428.7 x 714.6 x 62.6 mm, 7.2 kg
Performance
Brightness Uniformity
We tested the GW3290QT under the Standard mode with brightness cranked to 100%. In terms of brightness, it fared reasonably well for a bog-standard IPS panel – which is rated for 350 cd/m² on paper. That being said, the edge-lit nature of IPS panels does seem to slightly hamper the panel's brightness uniformity, as the top side fared a bit worse than the bottom end of the panel.
Color Accuracy
| | | |
| --- | --- | --- |
| Measurement: sRGB (Standard Mode) | Default | Calibrated |
| Whitepoint | 6851K | 6932K |
| Average ΔE | 1.88 | 0.17 |
| Maximum ΔE | 3.57 | 1.07 |
While the monitor doesn't come with any kind of factory calibration, the colors are reasonably accurate out of the box – in the sense that you wouldn't worry about colors being all over the place as someone who just merely consumes the content. For creators however, one calibration later is enough to bring the Delta-E down to sub-1, which makes it suitable for some design work (as long as you work within sRGB's color space).
Gamut Coverage
Gamut
Standard Mode
sRGB
Coverage
99.7%
Volume
126.3%
Adobe RGB
Coverage
79.9%
Volume
87.0%
DCI-P3
Coverage
88.8%
Volume
89.5%
This monitor comes with full coverage of sRGB gamut, though it's good enough to cover most of the DCI-P3 color gamut as well. In any case, it's good enough for the kind of users this monitor is targeting.
User Experience
The consensus among any office workers, programmers and editors alike is that staring at the monitor for long periods of time is bad for your eyes. It causes dry eyes, eye fatigue, and in the long term, shortsightedness (myopia). So when it comes to this monitor, we found that it has lots of features baked in to mitigate that.
Let's take it from a programmer's perspective, as they are among the heaviest monitor users looking at thousands of lines of code. In the monitor's OSD, there's various display modes, one of which is 'Coding'. What it does is increase the contrast of the text and the interface, which is often gray-colored – the Coding mode pushes it to near black, and boosts the vibrance of the colored text to make them more visible to the eye. Below is the comparison photo of the two, one in Standard mode and the other in Coding mode:
The premise is straightforward: to keep as little stress as possible to the eyes looking at the monitor. Aside from that, for any other purposes you also have 5 levels of blue light filter, and a timer mode that reminds you to take a break when the set time is reached. All of these are configurable through the Eye-CareU companion app as well.
Below the monitor you'll also find a black piece of object sticking out to the chassis: according to BenQ, this is an ambient light sensor that they use for its B.I. Gen2 tech. Think of B.I. as your smartphone's auto-brightness feature – and in this case the Gen2 upgrade allows users to bring manual offsets if the auto brightness is deemed too dark or too bright to the user's liking. I can attest that I don't use auto-brightness on smartphones for this reason, so it'll be a very welcoming change, in my opinion.
Another key feature for programmers is the ability to turn the monitors into vertical mode, which this monitor does in both directions (pivot left and right). That should give plenty of flexibility when it comes to cable management, and that brings us to another feature: daisy-chaining. It's fairly self-explanatory, allowing users to just connect one cable for two monitors at once.
As a bonus, the monitor also comes with its audio hardware, which is a pair of 2W speakers and microphone that does noise-cancelling in both inbound and outbound audio. For what it's worth, using it as the purpose of communications does the job good enough, but you won't be expected to utilize it in any other purpose, which we'll explain in a bit.
The Good
There are a lot of good things to talk about when it comes to BenQ's GW3290QT monitor (well, the name itself isn't one of those). The panel itself is a QHD anti-glare display, which is great for usage scenarios such as the need for a larger screen area (so you can place more windows), or bright areas in the office where glare can get in the way easily. While it's not designed for media use primarily, I find the color accuracy decent out-of-the-box – good enough for casual viewing.
Continuing on that, the display modes built into the monitor covers plenty of ground. Aside from the aforementioned Coding mode, there's also "M-Book" mode, which is designed for MacBooks – except it's not named that way for, presumably, licensing reasons. That mode gives you different color temperature that matches the native displays of MacBooks themselves (Apple P3), so colors stay relatively consistent.
There's also an 'ePaper' mode that turns the display into monochrome mode if you need that. All of these is complemented with other eye-protecting features such as blue light filters and built-in timers to keep your eyes from fatiguing.
For the I/O, it gets a large variety of ports: HDMI, DisplayPort, USB-C, and USB-A ports in both behind and under the left side of the display for easier access. As a bonus, it can do daisy-chaining so you don't have to physically connect more than one cable if you have more than one monitor in the setup, which helps reduce the clutter on the desk.
Novice users would be pleased to know that BenQ also offers an app directly for your PC if you're unfamiliar with the monitor's onboard OSD controls. The Eye-CareU app provides a solid amount of controls available to the user which should cover the vast majority of users – though I personally find the OSD easy enough to navigate for anyone with some knowledge of monitor controls.
Since it's a monitor that BenQ says is designed for coders/programmers, naturally it comes with a highly adaptable stand. You can tilt, swivel, and pivot in both directions; giving you plenty of ways to install the monitor into your existing setup. Of course, there's the VESA mount if you wish to take it one step further. It's also worth mentioning that the stand base can be utilized as a storage spot with the optional base cover (model name: GC01).
The Bad
For its intended customers, the GW3290QT has very few downsides to begin with. However, there is one – unless you have a broken laptop speaker or simply have no speaker to begin with, I'd suggest avoiding using the speakers for media consumption. The bass simply does not exist, which means the only thing it can do is basic communications – though to be fair, it's pretty much what it's designed for (remember, it's got a microphone onboard for this purpose).
Verdict
At RM1,788, there definitely is some premium commanded here for the unique set of features this BenQ GW3290QT can offer. You can arguably get a better deal if resolution is what you're aiming for, which can net you some lower-end 4K monitors; there aren't many monitors of this class that can provide the creature comforts that BenQ delivers through this monitor (and to your eyes).
However, if you're someone who stares at screens for long periods of time, be it a programmer, office worker or someone else – the combination of creature comforts built into this monitor has made it a very enticing option for sure.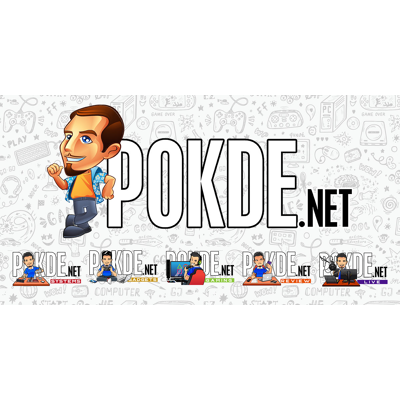 You can learn more on the BenQ GW3290QT monitor, or purchase it, through the links below:
BenQ GW3290QT – https://benqurl.biz/46kw8ng
Lazada – https://benqurl.biz/3sDEVmw
Shopee – https://benqurl.biz/3R1nCoE
Special thanks to BenQ Malaysia for providing the GW3290QT monitor for this review.