Acer Launches Enduro; A New Rugged Line of Laptops and Tablets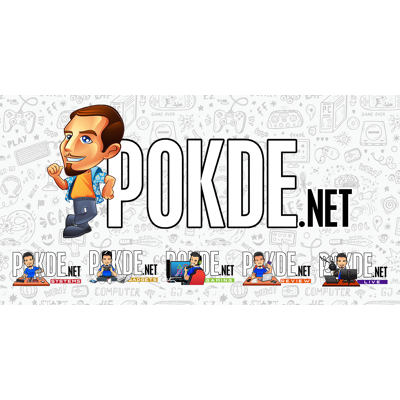 During Acer's [email protected] event earlier, Acer unveiled its new Enduro line, a brand new line of rugged notebooks and tablets. The Enduro line of laptops and tablets is specifically aimed for first responders, industrial manufacturing workers and for those who need a heavy duty machine to get their jobs done. Hence, the Enduro line has enhanced durability, portability and performance compared to normal laptops and tablets.
Acer Enduro N7
The Acer Enduro N7 is a rugged notebook constructed with shock-absorbent materials and can withstand drops on hard surfaces. Furthermore the Acer Enduro N7 is water and dust proof with MIL-810G and IP65 certification and can withstand hot or cold working environments.
As far as the internals go, the Acer Enduro N7 sports a quad-core 8 th Gen Intel ® Core i5 CPU, up to 8GB DDR4 RAM, 128GB SATA SSD, and Intel UHD 620 graphics. The Enduro N7 also features a 700-nit, 14-inch FHD screen, dual stereo speakers and dual batteries: one hot-swappable battery with a long 10-hour life and another built-in bridge battery.
The security on the Enduro N7 is also quite robust. A hardware-level Trusted Platform Module (TPM) 2.0 checks for any signs of intrusion during startup and the Acer Enduro Manageability Suite (AEMS) serves to help protect the device while also making it easy to deploy services or system configurations across many devices. A fingerprint sensor supports more secure logins through Windows Hello.
Price and availability to be announced in the future.
Acer Enduro N3
The Acer Enduro N3 is the slightly more powerful brother of the Enduro N7. Powered by a 10th Gen Intel Core i7 processor, the Enduro N3 features 32 GB of DDR4 RAM, Intel UHD or (optional) NVIDIA MX230 and 512 GB PCle Gen3 NVMe SSD. It also has a battery life of up to 13 hours.
The Acer Enduro N3 has MIL-STD 810G and IP53 certifications, features reinforced corners for drops, Corning Gorilla Glass to protect the display from water and the unique water-resistant Aquafan. The Enduro N3 also sports a thin-and-light frame of just 24.85 mm (0.98 in) and weighs just 1.985 kg (4.37 lb). Security on the Acer Enduro N3 is no slouch either with Discrete Trusted Platform Module, AEMS, and password-protected HDDs.
The Acer Enduro N3 will be available in North America in August starting at USD 899 (±RM 3844); and in EMEA in June, starting at EUR 999 (±RM 4830).
Acer Enduro T5 Rugged Tablet
Acer also introduced The Acer Enduro T5 which is a durable and rugged 10-inch Windows tablet built for long periods of work in extreme environments. As with the Enduro laptops, the Enduro T5 too features MIL-STD 810G and IP65 certifications and AEMS. It is also powered by a 7th Gen Intel Core m3 processor and has a swappable battery that can last up to 10 hours.
The Enduro T5 comes with a multitude of accessories such as docking stations, hand grips, shoulder straps, 4-point shoulder straps, car chargers and car holders.
Price and availability will be announced soon.
Acer Enduro T1 Rugged Tablets
The Acer Enduro T1 comes in two variants; one running Windows while the other runs Android. The Acer Enduro T1 (ET110-31W) is a flexible and rugged 10-inch Windows tablet that can double as a 10.1-inch notebook via an optional portfolio keyboard. It also features an Intel Celeron processor under the hood and 64 GB of eMMC storage space. In addition, it has a battery life of up to 10 hours.
On the other hand, Acer Enduro T1 (ET108-11A) is a compact and durable 8-inch Android tablet that is specifically made for smart retail, warehouse and factory workers. Sporting MediaTek MT8385 processor, 4GB RAM, and 64GB internal storage. It is also MIL-STD 810G 5 and IP54 certified and also features a range of optional accessories as well as programmable keys.
Both variants of the Enduro T1 can also be used while wearing gloves. Price and availability will be announced at a later date.
Acer Enduro Management Suite (AEMS)
All the Enduro machines running Windows comes with the Acer Enduro Management Suite (AEMS) which helps keep existing devices more secure and speed up the
process of rolling new ones out. It includes features such as:
Programmable physical keys: AEMS-enabled tablets and notebook computers include physical keys, located next to the power button, which will automatically launch a designated application upon keypress.
I/O Control: The ability to remotely enable/disable access to I/O ports 4 . Cameras and barcode scanners may also be enabled or disabled.
Device Monitor: Lists and exports information for all devices being managed, including information about each individual device's system, hardware, software and any applied hotfixes.
Remote Deployment: Any necessary applications, BIOS changes or Windows updates can be pushed out and deployed remotely.
Pokdepinion: I actually find this to be a brilliant move by Acer introducing rugged and durable devices for those who need it. Good job Acer! For more news and coverage on what other products unveiled during [email protected] 2020 you can head over here and here.