Review
Acer Predator Helios 300 Gaming Laptop Review – It Has Great Potential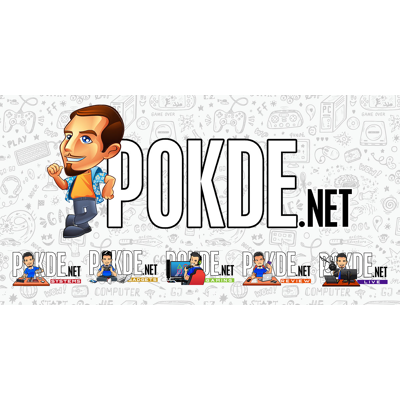 Positives
+ Stylish, aggressive gamer-esque design
+ Utilizes GTX 1060 6GB instead of 1050 Ti
+ Intel Core i5-8300H is more powerful than you think
+ Keyboard is comfortable to use
+ Attractive price for the specs
+ Decent amount of ports
Negatives
- 4GBs of RAM is too little for a gaming laptop in 2018
- Runs rather hot when gaming
- Average battery life
- No Thunderbolt 3
- Trackpad doesn't register clicks at times
Our in-depth review of the gaming laptop under the Predator moniker, the Acer Predator Helios 300, powered by the Intel Core i5 and GeForce GTX 1060.
Acer Predator Helios 300 Gaming Laptop Review
Are you looking for a brand new gaming laptop to call your own? Are you under a particular budget and not looking to spend too much on it? Perhaps the Acer Predator Helios 300 gaming laptop would be what you're looking for.
We did a bunch of tests to see whether this laptop is as good as it looks. Without further ado, let's dive right into it.
Unboxing the Acer Predator Helios 300
We actually made an unboxing post earlier on the Acer Predator Helios 300 gaming laptop. In case you missed it, you can check out the video right above here or click right here to get up to speed.
Appearance
Right off the bat, the first thing you're definitely going to notice with the Acer Predator Helios 300 gaming laptop is how much the design screams "gamer". The aggressive look combined with a somewhat angular design, the Predator logo on the center of the hood, as well as the black chassis and red trims, it's hard to find anything else that personifies gaming as much as this one does.
There's a good amount of ports on the Acer Predator Helios 300 gaming laptop. On the left side, you have the Kensington lock, an RJ45 LAN port, a USB-C port, a HDMI port, a USB-A port, and a full-sized SD card reader. It's worth noting that the USB-C port here is not a Thunderbolt port. On the right side, you have the proprietary charging port, a couple of USB-A ports, and the combo audio jack.
Upon lifting up the hood, you'll be greeted with a full-sized red-backlit chiclet keyboard (with WASD outlined in red), a trackpad, and 15.6-inch Full HD IPS display. There are no narrow bezels here so as a person who has been seeing that a lot lately, this does make the laptop feel rather big but it's not a bad thing. The display is still wonderful to look at.
On the bottom of the laptop, there are two small openings on the left and right, which is where the speakers are situated. There's also plenty of slits which is for ventilation / air intake. While there are small rubber stands which help give it a bit of a lift, it would be better if you can find something to make it stand a bit further away from the surface to maximize cooling potential.
On the back, you can see what appears to be grills. Well, this is also for ventilation as half of it is right in front of where the AeroBlade 3D fans are located so it's easier to exhaust most of the hot air out through here. Just put your hand in front of there and you can feel warm air blowing through it.
Overall, I really like the looks of the Acer Predator Helios 300 gaming laptop. Some may consider it rather dated but to be fair, if it looks good already, you don't really have to do much to change it, at least not immediately unless the design itself has a major flaw. It's the most gamer-looking laptop you could have nowadays.
Alternatively, you can also opt for the same laptop but with a white chassis and gold trims instead, which I feel has a classier feel to it. It's only a colour change with no differences in overall design so this a matter of taste rather than practicality.
Acer Predator Helios 300 Specifications
CPU
Intel Core i5-8300H (4C / 8T @ up to 4 GHz), 8M Cache, 45W TDP, 14nm
RAM
4GB DDR4 2666 MHz
GPU
NVIDIA GeForce GTX 1060 6GB GDDR5
Storage
128GB SK Hynix M.2 SSD + 1TB WD Blue 5400RPM HDD
Display
15.6″ FHD (1920 X 1080) IPS Acer ComfyView Display
Keyboard
Full-size Red-backlit Chiclet Keyboard
Connectivity
Wireless:
Intel Wireless-AC 9560, 802.11ac Wi-Fi
Bluetooth 4.0
I/O:
1 x Type-C USB 3.0
2 x Type-A USB 2.0
1 x RJ45 LAN
1 x HDMI
1 x SD Card Reader
Audio
2 x Stereo Speakers (Bottom)
1 x Combo Audio Jack (Mic + Headphone)
Power
48Wh 4-cell Li-Ion Battery
Dimensions
390 x 266 x 26.75 mm (W x D x H)
Weight
2.7kg
Performance
First up in our benchmark suite is CrystalDiskMark. As we knew from the specs, it uses an M.2 SSD (specifically SK Hynix M.2) as well as a 5400RPM HDD (WD Blue). Simply put, we should expect something like the usual SATA III SSDs and not NVMe SSDs. From the results we got, it works pretty good and will provide you fast boot / loading times. The 5400RPM HDD is kinda slow but that is to be expected.
Simply put, if you keep your installs to the SSD and all your other data on the HDD, it should work pretty good.
On the other hand for Cinebench, it actually performed better than expected. Of course, the OpenGL test managed to show FPS that high because of the GTX 1060 6GB inside of the Acer Predator Helios 300 gaming laptop.
It did well for the CPU test compared to other Intel Core i5 laptops we've had recently because it's powered by an i5-8300H CPU. Put it in a fight against a Intel Core i5 from the U-series and of course it's going to perform better because the latter is meant more for low power / efficiency. It's also worth noting that it is generally better than the i7-7700HQ.
Lastly, we have Unigine Heaven Benchmark, in which it performed decently in Ultra settings. From this, you can easily tell that it's easily capable of playing plenty of games out there right now, not just eSports titles. However, you may need to dial down the graphics settings a bit to have a much better gameplay experience.
We ran DotA in its highest setting, and it is capable of running smoothly at 60 FPS and more. However, when there is a huge clash consisting of multiple heroes, you will see some frame drops. It's not horrible and you will notice it in the form of slight stuttering but still generally playable. I also believe upgrading the RAM to at least 8GBs (preferably 4GB x 2) will allow it to have 60 FPS more consistently
Temperature-wise, it does seem kinda hot for both CPU and GPU. In fact, HWInfo does note that there is thermal throttling, and the temperatures will slowly go down, and then ramp up again after a while. The temptation to open it up and re-apply thermal paste is high.
In CS:GO, it runs even better and is generally buttery smooth throughout. Since the Acer Predator Helios 300 gaming laptop is using a 60Hz display, you won't notice the difference past 60 FPS, but it's still good to know you can game at pretty high FPS. Temperatures are essentially the same as with DotA 2, so it seems that it runs rather hot.
In Far Cry 5, we tried running it in Ultra and it just wouldn't load. In fact, the loading screen will just freeze and that's about it. So we had to dial it down to the 2nd best setting; High. It ran the game rather poorly so if you're looking to play games of this caliber, you will need to dial down the settings quite a bit. We do believe upgrading the RAM will yield some good improvements, but we doubt it would be a huge difference. High temperatures are to be expected for games like this which is really resource-intensive.
As far as battery life is concerned, it's not great. Given the specifications, you could probably already see this coming as it's meant to focus more on performance rather than efficiency. You'll be looking at 3 to 4 hours of battery life per full charge, which is decent given the firepower it's packing. Of course, resource-intensive tasks will eat up the battery life even further so experiences may vary.
User Experience
Personally, I believe that the Acer Predator Helios 300 has great potential, especially for consumers who are looking for the best possibly performance under a budget. Problem is, I feel like that potential is being hindered greatly by a lack of RAM. It's 2018, and a PC with 4GBs of RAM can leave users with an experience that can only be described as excruciating.
Let's break it down part by part and you'll see what I mean.
While it is not a Core i7 CPU, the quad-core Intel Core i5-8300H is plenty strong on its own and is better than the older i7-7700HQ. The GTX 1060 6GB has plenty of VRAM for today's gaming standards and has a great amount of power if you're solely looking at 60 FPS gaming with decent graphics setting for newer AAA titles. If you're the kind who goes after 120 FPS and beyond, you will need something more powerful but this one only has a 60Hz display, so you won't be able to make use of it even if you could.
It even has an SSD, albeit only 128GBs, which should help with loading times quite a bit. The necessary upgrade here is the 4GB DDR4 RAM. Keep in mind that your browser alone could easily eat up the whole 4GBs. There are two RAM slots so you can just buy another 4GB stick if you want, or go for 8GB x 2 for a much better experience / futureproofing thanks to additional memory and utilizing dual channels. I firmly believe that just doing this alone will take this laptop's power to the next level when it comes to gaming and general use.
If you're looking at other potential upgrades, getting a higher storage M.2 SSD would be a good choice but as it is, I do believe that it's actually okay to go. This solely depends on the number of games and programs you need to have in the machine at all times. The 5400RPM HDD is fine on its own so no worries there.
One thing I really like with the Acer Predator Helios 300 gaming laptop is that there is a decent amount of ports which allow for more versatility in how you use the machine. Having an RJ45 LAN port, 3 USB-A ports, a USB-C port, a HDMI port, and an SD card reader is plenty for most people.
It's worth noting that the USB-C port is not a Thunderbolt 3 port, so you can't use that to hook up to an external GPU but if you're looking at gaming laptops like this and at this price point, chances are that this would not be of consideration. I also tried charging via the USB-C port, and while my charger worked with the Acer Spin 5, it did not work here.
The keyboard on the Acer Predator Helios 300 gaming laptop is actually pretty good. It's not a mechanical keyboard or anything but it has a good travel distance and is comfortable to use. My typing speed here is near-equivalent to when I'm using my usual full-sized mechanical keyboard (100 WPM+).
The trackpad on the other hand is a bit odd. It has trouble registering clicks at times so I'll end up having to double-press it. This might just be an issue with this particular unit but it's still worth highlighting. Either way, you should use a regular mouse when you're using the Acer Predator Helios 300 gaming laptop.
The Acer Predator Helios 300 gaming laptop's display looks bigger than it actually is. This is most likely because I'm starting to get used to laptops with narrow bezels but I don't consider this as a negative point. If anything, I would want my gaming laptop to have big screens, or at least feel like it, when I'm using it. Full HD is more than enough and the colours are pretty good but that's a given since it's an IPS display. In case of any confusions, this particular variant utilizes a 60Hz display. The one with the 144Hz display is the variant that comes with the Intel Core i7 CPU.
For the software part, the Acer Predator Helios 300 gaming laptop does have a few software from Acer themselves. The one you see right above here is the Acer Care Center and Acer Power Button. While the Power Button doesn't do anything that Windows 10 can't do by itself, the Care Center is pretty helpful. You can use it to optimize your storage to free up more space, check your storage disks to see if there could be any problems, find software updates, and most importantly help you create recovery images in case anything goes wrong.
We also have something exclusively for Acer Predator machines, the PredatorSense software. You can use it to manually control the fan speed as well as make the machine run faster using 3 separate profiles. It's generally safe and you can just leave it to do its own thing but novice users might just want a bit more freedom on what they can do with the machine so this is where you need to go to.
As for sound, there's really nothing to rave about. You can't feel the bass and it sounds flat overall but then again, it's built-in speakers in a laptop so I'm not expecting much anyway. For the best audio experience, grab yourself a decent pair of headphones / gaming headsets and you'll be just fine.
Overall, I actually do like the Acer Predator Helios 300 gaming laptop. Looking at the specifications alone seems to indicate that it should be a powerful machine but that is being hindered by the lack of RAM. An upgrade in that area should result in a great overall improvement.
Conclusion
The Acer Predator Helios 300 gaming laptop can be described as great only in looks and potential. It has a very aggressive design that will surely appeal to gamers and it has quite a bit of firepower packing under the hood with the Intel Core i5-8300H and the GTX 1060 6GB. It has a decent amount of ports and its retail price of RM3,999 makes it quite an attractive package.
Unfortunately however, 4GBs of RAM hindered what the laptop could be truly capable of. This can be fixed simply by upgrading it, especially since there are 2 RAM slots in it, but this also means you will need to shell out more money. If it is possible to get a free RAM upgrade to at least 8GBs, even I would have a hard time turning it down.
It also runs rather hot when it comes to gaming, with thermal throttling present according to HWInfo so that may be another cause for concern. It's not a bad gaming laptop, and it has the potential to be so much more, which is why I am awarding the Acer Predator Helios 300 gaming laptop with our Bronze Pokdeward.