Review
ASUS FX503 Gaming Laptop Review; Packed with a Bunch of Surprises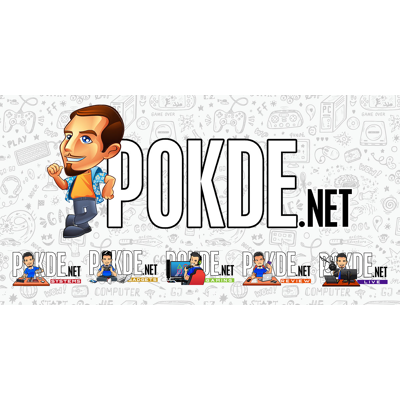 Positives
+ Above average battery life
+ Surprisingly light and easy to bring around
+ Attractive design
+ Decent performance
+ SSD makes booting up / loading rather speedy
Negatives
- Rather pricey for the specifications being offered
- No USB-C port
- May get outdated rather quickly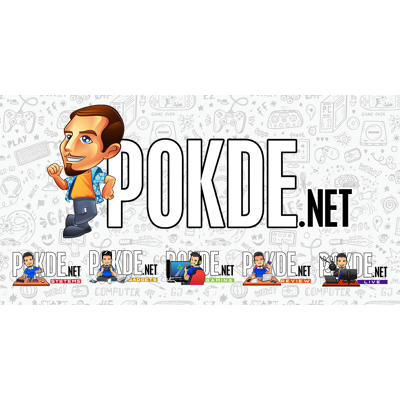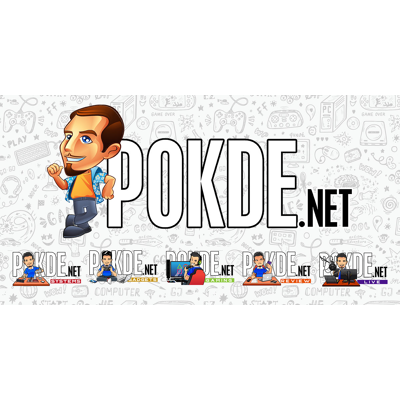 Our full, in-depth review of the ASUS FX503 gaming laptop. This laptop packs a surprising amount of punch, and it's worthy of consideration for many of you out there.
Unboxing the ASUS FX503 Gaming Laptop
In case you missed it, we posted our official unboxing of the ASUS FX503 gaming laptop. I've included the unboxing video just above here but if you need more details on the unboxing, you can find it by clicking here.
Appearance
The ASUS FX503 gaming laptop is a surprisingly good looking laptop. Not gonna lie, the pictures you see online on the official page doesn't do the laptop justice. The textured lid with the ASUS logo on the back, which is further emphasized with the 4 slanting streaks make it truly stand out, even among other ASUS gaming laptops. It's a bit of a fingerprint-magnet so having a micro fibre cloth around would be handy.
On the left side of the laptop, you will see the charging port, HDMI port, a couple of USB ports, and the audio combo jack. On the right side on the other, you will find one USB port, the Kensington lock, and the SD card reader. Would be nice if it had a Type C USB 3.1 Thunderbolt port to really futureproof this machine.
On the bottom part of the ASUS FX503 gaming laptop, you'll see lots of lines which is there for ventilation purposes. Right below it (on on top of it depending on how you're seeing it) is the quick access panel, where you can easily access the machine's storage and RAM with just a single screw. Now this thing I really like because it makes upgrading simple, even for beginners.
When you open up the laptop, you will be surprised as to how good it looks and how it might remind you of some other laptop. For starters, the overall black theme with the red backlit keyboard certainly does seem to be inspired by ASUS's own ROG lineup. It's clean, rather edgy given the colour scheme, and looks fitting for a gaming laptop.
Overall, the laptop itself looks pretty good. In terms of appearance, I would describe it as the best Tinder date you can ever get; actually meeting someone that looks better in person than on pictures. It would seem durable enough and it's definitely not bland compared to plenty of laptops within this price range.  Would be nice if it had an all-metal design as that would definitely exude an aura of premium and ruggedness.
ASUS FX503 Gaming Laptop Specs
CPU
Intel Core i7-7700HQ @ 2.80GHz (6MB cache, TurboBoost up to 3.8GHz)
RAM
4GB DDR4 2400MHz
GPU
NVIDIA GeForce GTX 1050 4GB GDDR5
Storage
128GB M.2 SSD + 1TB 7200RPM HDD
Display
15.6″ LED backlit FHD (1920×1080) 60Hz Anti-Glare Panel with 45% NTSC
Connectivity
Integrated 802.11 AC (2×2) Wi-Fi
3 x USB 3.0 port(s) Type A
1 x RJ45 LAN Jack
1 x HDMI, Support HDMI 2.0
1 x SD Card Reader
Audio
Built-in Stereo 2W Speakers & Array Microphone
ICEpower Technology
1 x Combo Audio Jack (Mic + Headphone)
Power
4 Cells 64 Whrs Polymer Battery, 180W Adapter
Dimensions
384 x 262 x 24 mm (WxDxH)
Weight
2.5kg
Performance
As per the usual with our laptop reviews, let's put the ASUS FX503 gaming laptop through our suite of benchmarking tools so you guys can have a rather objective idea of how well this thing performs.
From the CrystalDiskMark test, you can see that the 128 GB SSD has your typical SATA III SSD speeds; it's fast but not superbly fast. It's still more than enough for most people of course, with Windows still being able to boot up within mere seconds. The one thing I'm genuinely happy here is the inclusion of the 7200RPM HDD. For HDDs, those speeds are pretty good and should generally provide a rather smooth and consistent experience when loading up your other files.
Keeping in mind that the ASUS FX503 gaming laptop is powered by the Intel Core i7-7700HQ and NVIDIA GeForce GTX 1050, the scores you see above here from Cinebench generally meet up with what is being expected from a machine with these specifications. For comparison, check out our benchmark results for this laptop here which uses essentially the same parts.
Following our standard practice of setting Unigine Heaven Benchmark 4.0 on Direct3D11, 1600 x 900 resolution with 8x Anti-aliasing, and ultra settings with no tessellation, you can see that this machine is capable of performing decently. It's not performance that will blow all the competitors out of the water, but it's still packing enough power to run games at a decent level.
For the games we tested on it, we set it at the highest possible setting with either no frame limit or an absurdly high frame limit (like 300 FPS for Overwatch), Keeping in mind that Overwatch and DotA 2 aren't superbly resource-intensive, I'd say the ASUS FX503 gaming laptop did well for itself. Sure, you can notice the FPS dropping below 60 from time to time in Overwatch but it's not too bad and it's still pretty smooth. Playing the game in the "High" present should present a more consistent performance.
In short, the ASUS FX503 gaming laptop can perform pretty well and with the SSD inside, it certainly does feel like it's a rather speedy machine. It would be nice if they opted to offer at least a GTX 1050Ti instead of a GTX 1050 for the price they're charging this. Despite it having 4GBs or RAM, at least the RAM and storage can be upgraded anytime whereas the GPU cannot.
User Experience
The ASUS FX503 gaming laptop manages to pack a decent amount of power in its lightweight and slim body. To put that to perspective, the Max-Q design ASUS ROG Zephyrus weighs in at 2.25kg and that is pretty light for the amount of power it packed. At least in terms of weight, it's not much different with this. It is still a very convenient machine to bring around and it has enough to do most of the things anyone would require…unless running games at 4K resolution in Ultra settings is a definite must for you.
Surprisingly, the battery life on this machine is pretty good. While I don't game much on the machine, I do end up watching a lot of videos on YouTube as well browsing the internet for dem dank memes…I wish I was kidding about the latter part. I easily see about 6 to 7 hours of use before requiring to charge, and this is with the brightness set to max.
The illuminated chiclet keyboard is very comfortable to use. Sure, it's nowhere close to mechanical keys (I'm a fan of Blue and Brown switches btw), but it's still something I enjoy using. With 1.8mm travel distance and 0.25mm keycap curves, it's rather tactile and I don't find myself slowing down in terms of typing speed. It's worth noting that it's a backlit keyboard and it only lights up in red, and that it has N-key Rollover, which some of you may know as anti-ghosting, so it will be able to register multiple keys being pressed at the same time.
The trackpad itself feels normal. Nothing stands out about it and it doesn't feel fragile with every click. In other words, it's reliable enough if you need to use it but I'd recommend carrying a mouse with it everywhere you go.
While there is a variant of the ASUS FX503 gaming laptop with an IPS panel which will yield great colour reproduction and viewing angles, this one is not the case. This one utilizes a TN panel, but honestly, it's not actually a bad thing. It still looks great and for most parts, I am viewing the laptop head on anyway so no issues there. It can get a bit annoying if I'm using it in a brightly lit area, just something to take note of.
The built-in speakers sound decent enough for something that's in the laptop itself. You can make out a bit of depth but not bass, which is to be expected. You would definitely want to use speakers or a headphone of some kind for a better audio experience. Just keep in mind that the ASUS FX503 gaming laptop utilizes the headphone / microphone combo jack. In other words, if your microphone and headphone uses 2 separate jacks, you're only going to be able to use one of them here. That is unless you have an external sound card or like a 2 Female to 1 Male audio adapter.
With a 128GB M.2 SSD and a 1TB HDD, it's definitely more than enough for most people and despite the SSD itself being small, the addition of that is what makes the laptop feel blazing fast. Don't fret about having most of your stuff on the 1TB HDD as for once, ASUS is actually using a 7200RPM HDD, which is definitely a lot better than the frustratingly slow 5400RPM ones.
In all honesty, using the ASUS FX503 gaming laptop has been nothing but pleasant. Sure, there are some thing that could use improvements on paper, such as having at least a GTX 1050Ti or including IPS panels for all variants but to a certain extent, it is still forgivable. Decent performance, easy to bring around, and surprisingly good battery life, it's definitely enough to keep many people happy. However, for the price tag of RM4,299, it's gonna be tough for this laptop to sell well.
ASUS FX503 Gaming Laptop Verdict
The ASUS FX503 gaming laptop is a surprisingly good laptop. It looks good, performs well enough, and it's still pretty easy to bring around. But herein lies the problem; I am not sure if I am willing to spend RM4,299 for a laptop with just 4GBs of RAM and GTX 1050. For that price, I would expect at least a GTX 1050Ti and it would definitely be a great purchase if it had a GTX 1060 for its price.
I don't mind too much about the RAM since I can upgrade it myself later on, and it did come with an SSD which is a major plus, but the GPU is permanent which means this might not be a good investment if one is looking to use this for long term. I mean, if you want to think about futureproofing, keep in mind that this one doesn't have a USB Type-C port which is starting to become common in newer laptops like the ASUS Vivobook S.
Like with most products, it has its ups and downs. The battery life and Easy Storage Acess feature definitely makes it stand out and when you add in all of the pros and cons together, I would at least give this our Silver Pokdeward. However, with its asking price of RM4,299 and the more preferable specifications priced at RM5,799 instead (GTX 1060, 8GB RAM, 256GB SSD), I will have to award the ASUS FX503 gaming laptop with our Bronze Pokdeward.