Review
ASUS ROG Strix GL503VS SCAR Edition review; beastly performance in a portable package!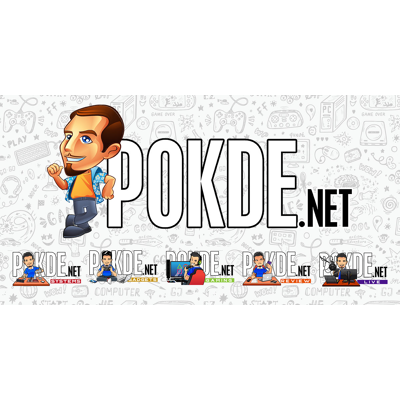 Positives
+ Aggressive aesthetics is very appealing
+ Good array of I/O options including a Type-C Thunderbolt 3 port
+ Easily upgradeable via D-Door
+ Fast storage built in
+ i7 7700HQ + GTX 1070 is a great combo for great gaming performance
+ Excellent thermal performance
+ Full suite of ROG software
+ Tearing-free gameplay with vivid and sharp 144 Hz G-SYNC display
+ Good stereo positioning with stereo speakers
Negatives
- Most of the chassis aside from the lid is plastic
- No quick way to switch to the iGPU for longer battery life
- Keyboard features limited RGB customization
Introduction
If you have been following ASUS' development of the ASUS ROG Strix GL503 series, you will know that they have a SCAR Edition and a HERO Edition. We have here the former, which is developed with fast-paced FPS games in mind, so things like high refresh rate displays come standard in this edition. The HERO Edition is designed for MOBA games, so ASUS decided that color accuracy is of more importance than sheer speed there. We actually have the highest end ASUS ROG Strix GL503VS SCAR Edition which comes with a 144 Hz G-SYNC display and a GeForce GTX 1070 to be able to deliver the frames quickly enough to take full advantage of the display. With that said, let's not waste time here, and get down to the laptop itself.
Unboxing
The ASUS ROG Strix GL503VS SCAR Edition comes with a very minimal package, which is disappointing given its rather high asking price. Would throwing in a free mouse kill you, ASUS? You will, however, get a nice ROG bag with your laptop, which unfortunately we did not receive with our review unit.
Appearance
Man this laptop is sexy! Call me a sucker for brushed metal, but this laptop looks absolutely stunning! I know brushed metal can be a pain to keep fingerprint-free, but this is a laptop I want to be seen carrying around! The "katana-cut" across the lid adds to the aggresive outlook of this laptop. And that mirror-finish ROG emblem? Perfection.
Sadly the enthusiasm I had for the lid is not continued when I take a look at the sides, as this is all plastic. It does feature an okay-ish brushed texture though. The ASUS ROG Strix GL503VS SCAR Edition comes with a pretty nice array of I/O options too. Here on the right we find two USB 3.0 ports, HDMI and mini DisplayPort for additional displays, Gigabit LAN and a combo 3.5mm jack.
The right side is home to 2 USB 3.0, a USB Type-C Thunderbolt 3 port and a SD card reader.
The rear is where you will find the exhaust vents. The  fans in this baby are 12V ones, which means they can spin much faster and push more air through the heatsinks to remove heat from the laptop.
The bottom is also plastic, but it has a pretty fancy texture. The intakes are mere slots that could probably be bigger to amp up the fearsome appearance of a beastly gaming laptop, but I guess ASUS has decided these mere slots would suffice to cool the hardware inside. The side-firing speakers can be seen near the front edge, most probably designed to enhance the spatial positioning of audio cues when gaming. You can also see the cutout which will be the D-Door, designed for easier upgrading.
Opening up the lid, we are greeted with a full-sized keyboard. The spacebar is oversized too for easier actuation in the heat of gaming. Four hotkeys are arranged above the keyboard, with quick access to volume controls and the ROG Gaming Center, which we will talk about later. The ROG logo under the display engages you in a staredown, but unfortunately isn't illuminated.
Specifications
CPU
Intel Core i7-7700HQ @ 2.8 GHz (up to 3.8 GHz Turbo Boost)
RAM
16GB (1 x 16GB SODIMM) 2400 MHz DDR4
GPU
Intel HD Graphics 630 (disabled for GSYNC)
NVIDIA GeForce GTX 1070 8GB GDDR5
Storage
256GB Samsung PM961 M.2 PCIe 3.0 x4 NVMe SSD
1TB 5400RPM FireCuda SSHD
Software
Microsoft Windows 10 Home
ROG Gaming Center
ROG Aura Core
ROG Sonic Radar III
ROG Sonic Studio III
ROG GameFirst IV
ASUS Giftbox
Connectivity
Realtek RTL8111 Gigabit Ethernet
Intel Dual Band Wireless-AC 8265
Bluetooth 4.2
4 x USB 3.0
1 x USB Type-C (USB 3.1 Gen1, Thunderbolt 3)
SD card reader
Display
15.6″ FHD (1920 x 1080) IPS-level, 144 Hz G-SYNC, anti-glare display
1 x HDMI 2.0 ([email protected])
1 x mini Display Port 1.2
Audio
2 x 3.5W speakers with Smart AMP technology
1 x 3.5mm combo jack
Power
230W power adapter
62 Wh battery
Dimensions
384 x 262 x 25.4 mm
Weight
2.7 kg
Performance
Hardware wise, the ASUS ROG Strix GL503VS SCAR Edition doesn't disappoint, nor does it offer any surprises. It comes with a Kaby Lake i7 7700HQ which isn't Intel's fastest mobile CPU, but it should suffice for most gamers. The GeForce GTX 1070 is much more powerful than the popular GTX 1050 used in mainstream gaming laptops, which also explains the much higher price that the ASUS ROG Strix GL503VS SCAR Edition commands. Let's not talk any more, and take a look at the performance.
Let's first take a look at the storage speeds. ASUS is quite infamous for cheaping out with slow storage, but you can definitely get a boner with the speeds out of the 256GB Samsung PM961 M.2 NVMe PCIe 3.0 x4 SSD in here. Clocking in read speeds in excess of 3000 MB/s and read speeds of 1193 MB/s, this is a beast alright. It boots in mere seconds and games load insanely quick too.
The Seagate FireCuda SSHD is no slouch either, clocking in pretty decent speeds for a hybrid drive. We have tested the FireCuda drives on our test bench before, and it is definitely an impressive drive. What's even more impressive is that it is used for just bulk storage here. Interestingly, even the lower-end ROG Strix GL503VM SCAR Edition will also enjoy this fast storage configuration. Good step forward, ASUS!
Cinebench is our go-to benchmark for CPU performance, and the i7 7700HQ in the ASUS ROG Strix GL503VS SCAR Edition poses no surprises. Numbers are in line with other laptops packing the i7 7700HQ. We wish ASUS could have thrown in a more powerful CPU than the rather common i7 7700HQ, but that's just wishful thinking. The i7 7700HQ can handle any game you can throw at it, and then some.
Heaven is our choice of a synthetic benchmark for the GPU. It does well with more than 100 FPS. This is a rather old benchmark, but it can still bring many a modern GPU to their knees when running the Extreme preset.
Moving on, let's start with the FPS games. CS:GO is handled with gusto, with an average of 165 frames per second. Do note we have disabled G-SYNC to see how far can the ASUS ROG Strix GL503VS SCAR Edition go in these games. Of course, CS:GO is not a taxing game at all, and most probably the numbers here are bottlenecked by the CPU more than the GPU.
Overwatch, my favorite game in 2017, is also handled well, with 95 frames per second on average, on the Epic preset, no less, which sees the graphics quality turned up to 11. Gameplay was silky smooth thanks to the high refresh rate display and insanely fast storage, and I am saying this without G-SYNC enabled. With G-SYNC, the experience only gets better.
I must admit, I suck at Rainbox Six Siege. However the ASUS ROG Strix GL503VS SCAR Edition doesn't. Clocking an average 123 frames per second at maximum graphics, the ASUS ROG Strix GL503VS SCAR Edition handles this game very well.
Moving on, I just had to benchmark Hitman, which is the only DirectX 12 game in my library. Turning up all the graphics options, the ASUS ROG Strix GL503VS SCAR Edition manages an impressive 79 frames per second, which is plenty playable and all the more playable when you throw in G-SYNC. This is a very pretty game, and if you actually sneak around instead of killing everything that moves like I shamefully do, you will have the time to take in the stunning details baked into the environment of this game.
Still one of our most graphics-intense games, The Witcher 3 does push the ASUS ROG Strix GL503VS SCAR Edition to its limits. With an average frame rate of 63 fps, the ASUS ROG Strix GL503VS SCAR Edition is capable of delivering the awesome visuals this game has in store. Enjoy Geralt and Yennefer's silky NVIDIA HairWorks-enhanced hair and lush greens with the fluid tear-free gaming thanks to G-SYNC.
1 hour 42 minutes before dropping below 15%, and this was on the "Better Battery" power mode means that the ASUS ROG Strix GL503VS SCAR Edition isn't the most portable machine you can get in the market. But this is expected since NVIDIA Optimus is disabled to make way for G-SYNC support. Still, I think ASUS missed out on the opportunity to include a button to quickly switch between the Intel iGPU and the beastly GeForce GTX 1070. Sure, it will take a restart like on the MSI GT72s 6QE Dominator Pro G, but at least it will allow you to eke out a bit more battery from the laptop when away from a wall plug.
User Experience
The ASUS ROG Strix GL503VS SCAR Edition is not going to be the most portable gaming laptop you can find. It's not exactly heavy for a gaming laptop, weighing in at 2.5 kg. We have seen thinner and lighter laptops but this is perfectly acceptable, and the plastic bottom shell is nicely textured to allow you to carry it by hand quite easily.
As expected of an ROG laptop, it comes with the full suite of ROG software to enhance your gaming experience. We will first start off with the ROG Gaming Center which is an awesome piece of software that unifies their whole software suite. You can also monitor your laptop from your smartphone, but try as I might I couldn't get it to work on my ASUS ZenFone 4 (ZE554KL) running Android 8.0 Oreo.
The ROG Sonic Studio III is a great way to customize the audio output from the ASUS ROG Strix GL503VS SCAR Edition. While ASUS may not have partnered with ESS Sabre to handle the audio in their gaming laptops, the ASUS ROG Strix GL503VS SCAR Edition is capable is plenty capable of good sound through the combo 3.5mm jack. It is somewhat disappointing to not see the microphone and output jack separated, considering that most serious gaming headsets will not use a combo jack. But then again, USB headphones like the ROG Centurion are the future.
This is a somewhat controversial gaming application, as Sonic Radar III turns audio cues into visual ones by some trickery. This means you can actually see where your enemies are coming from based on the sound. This can give an advantage in FPS games, but it won't help you if your aiming still sucks anyway, like in my case.
This is a nifty bit of software if you have really limited bandwidth or using a data plan to game. It can immediately terminate bandwidth usage, set the priority and monitor your bandwidth usage. With fibre connections being as fast as they are, this is a pretty useless software now, unless you really want to use all the bandwidth for your game, for that placebo effect.
ROG Aura Core is where you play around with the RGB keyboard. Sadly there aren't really that many options to play around, but you can customize the keyboard to shine in any of the 16.7 million colors.
Without per-key backlighting, the illumination is pretty bright but very limited in terms of customizability. I can't get the colors to run in a wave across the keyboard, which is one of my favorite lighting effects. The keyboard is pretty good, with decent key travel and and oversized space bar. Also worth noting is that the palm rests and keyboard do not warm up substantially even when gaming, which means comfortable gaming even for extended periods.
The VA-panel offers wide viewing angles and great color response, but the main attraction of the ASUS ROG Strix GL503VS SCAR Edition's display is the fast 144 Hz G-SYNC. I have yet to experience such a quick display in a laptop, and everything from moving the cursor to gaming is a transcendental experience. It's just so smooth! The 1080p resolution may seem a bit dated, but it's just nice for the GeForce GTX 1070 to push to 144 Hz and beyond. 1440p would have been ideal though.
The offset speakers do a pretty good job pumping out tunes, but bass is understandably lacking from these smallish speakers. A mini subwoofer would have greatly improved the situation, but that's not here. The stereo effect is better than most laptops due to their placement. They go very loud too without suffering from any distortion.
Now, back to the D-Door. It's basically a single screw holding down a panel that lifts off to show you your storage and RAM slots. As you can see, there is an empty RAM slot waiting for you to throw in another 16GB to make up the grand total of 32GB RAM, while the occupied RAM slot and the blazing fast M.2 PCIe 3.0 x4 NVMe SSD are hidden for some reason. ASUS has done well to offer access to everything that is user-upgradeable here.
Conclusion
Is the ASUS ROG Strix GL503VS SCAR Edition worth your RM9299? Well, it does seem like it. A similar setup with a GeForce GTX 1070 GPU, 144 Hz G-SYNC VA display, blazing fast SSD and not to mention, the very sexy aluminium lid, will set you back quite a sum regardless of your brand of choice. If you can't foot out the moolah, there is a more affordable variant with a GeForce GTX 1060 6GB and a 120 Hz display for RM7599. But if you have the money, this is definitely the one to get. This is a gaming laptop worthy of our Gold PokdeWard.