Review
ASUS ZenFone Max Plus M1 review; can ASUS hit one out of the park with their first 18:9 smartphone?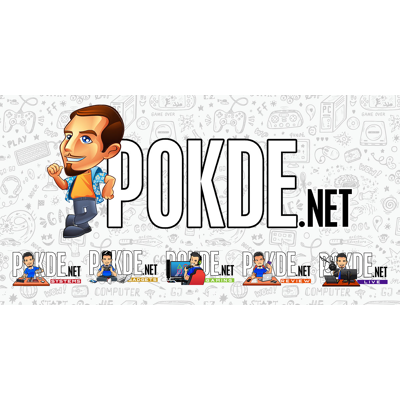 Positives
+ Comprehensive package includes an OTG cable for reverse charging capabilities
+ 18:9 display makes for a very manageable 5.7" display; also a good conversation starter
+ Long battery life
+ ZenUI 4.0 is enjoyable to use
+ Wide angle camera is nice to have
+ Portrait mode is actually decent
+ Affordable
Negatives
- Mendable performance
- Text can look fuzzy on the 720p display
- Lackluster low light performance from the cameras
Introduction
ASUS' ZenFone 4 series needs no more introduction. We have already gone through the history of the ZenFone line in our ASUS ZenFone 4 (ZE554KL) review too. While we really love the ZenFone 3 and ZenFone 4, the value proposition offered by the ZenFone 3 Max and ZenFone 4 Max series have made them favorites. So it makes sense that ASUS expands their best selling lineup with yet another model. Say hello to the ASUS ZenFone Max Plus M1 (ZB570TL), which is the latest member of the ZenFone 4 Max family, joining the ZenFone 4 Max and ZenFone 4 Max Pro just in time for Christmas.
Unboxing
Interestingly, ASUS decided to throw in earphones with every one of their smartphones. I would have expected earphones bundled with more premium devices, but I didn't really expect even a budget model like this would get the same treatment.
The charger in the box only puts out 10W, which is pretty poor considering this is a device with a big 4130 mAh battery. The ASUS ZenFone Max Plus M1 also feeds through a microUSB, which means you will have to orient the cable correctly before charging it. And oh, there is a USB OTG cable in the box for you to use it to charge up your other less enduring smartphone.
Appearance
The 18:9 display takes up much of the front, and is definitely a conversation starter. As 18:9 displays are still pretty uncommon, especially when we are talking south of RM1000, almost everyone I know who saw the ASUS ZenFone Max Plus M1 in my hands asked me about it. Oh and the curved corners are a really nice touch.
The back is where we find the fingerprint scanner and dual camera. As with most of ASUS' lineup, this is a standard + wide angle setup. ASUS highlighted the camera with a slight hump and rings around the camera lenses too, so we are guessing they have something good here. While this dark blue color is really nice, I am quite disappointed that ASUS didn't properly match the color of the plastic bits with the rest of the metal body.
The power button and volume rocker here feature a Zen concentric-circle pattern, which is a nice touch that should also have been on their pricier ZenFone 4 (ZE554KL). ASUS paid quite a lot of attention here, even carving out a recess around the buttons. The other side is where you will find the SIM tray.
The bottom is plastic, and it is where you will find symmetrically arranged holes on both sides of the microUSB port. For some reason ASUS is still not using Type-C ports for all their models yet. The 3.5mm jack is over on the top along with the secondary microphone.
Specifications
CPU/Chipset:
MediaTek MTK6750T (4 x ARM Cortex A53 @ 1.5 GHz, 4 x ARM Cortex A53 @ 1.0 GHz
GPU:
Mali-T860MP2 @ 650 MHz
RAM:
4GB LPDDR3
Display:
5.7″, HD+ (720p) IPS display
Storage:
32GB eMCP (expandable with microSD up to 256GB)
Camera:
Main Camera(s)
16MP f/2.0, PDAF
8MP f/2.4, 16.7mm (35mm equiv.), 120° field-of-view
Single LED flash, 1080p30 video recording, portrait mode
Front Camera
16MP f/2.0, screen flash, Beautify Mode, portrait mode
OS:
Android 7.0 Nougat with ZenUI 4.0
Connectivity:
Wi-Fi 802.11 /b/g/n
Bluetooth 4.0 with AptX
Cat.4 150 Gbps (DL) and Cat.4 50 Mbps (UL) LTE
SIM:
Dual nanoSIM
Battery:
Li-ion 4130 mAh
Weight:
160 g
The major highlights of this list of specifications will be the true dual nanoSIM support, unlike the hybrid SIM slot most higher end devices pack. Surprisingly it is still running Android 7.0 Nougat when the ASUS ZenFone 4 (ZE554KL) is already on Android 8.0 Oreo now. It does feature ZenUI 4.0, so you aren't losing too much in terms of the UI. Android 8.0 Oreo is promised for all models of the ASUS ZenFone 4 and ZenFone 4 line ups, so rest assured that an update will arrive. Some day.
Performance
The MediaTek MTK6750T is no stranger to our Pokde.net labs. While most of our previous reviews dealt with the non-T variant, the T variant just features support for faster RAM and a higher clocked GPU. Aside from that, it is identical. So we will be not be expecting too much here.
Antutu places the ASUS ZenFone Max Plus M1 rather low on our chart. It scores quite low compared to the vivo V5 too, and we did multiple runs to ensure that it wasn't a fluke. The ASUS ZenFone Max Plus M1 places below the Snapdragon 430 devices we have tested too.
It edges out the vivo V5 here, but not by a huge margin. It also beats the ASUS ZenFone 4 Max Pro which doesn't seem that "Pro" all of a sudden. Still, the CPU performance leaves much to be wanted.
Graphics performance is not great either. But it does come ahead of the Snapdragon 430 pack, which is nice to see.
The ASUS ZenFone Max Plus M1's performance in productivity-related workloads isn't particularly interesting, and here it comes in below the Snapdragon 430 devices.
Despite featuring a pretty large battery, the ASUS ZenFone Max Plus M1 falls behind devices with smaller batteries. This can be expected from the older 28nm process the MTK6750T here is manufactured on, versus the 14nm FinFET SoCs the ASUS ZenFone 4 (ZE554KL) and Moto G5S Plus have.
I managed to clock more than 5 hours of on-screen time, which is pretty decent in my book. The 720p resolution helps to make up for any shortcomings that the MediaTek MTK6750T poses to its overall longevity. The huge battery takes nearly 4 hours to fill with the standard 10W charger.
Overall, the ASUS ZenFone Max Plus M1 doesn't impress with its performance, but offers a pretty long battery life. ASUS could have squeezed even more battery life out of this device if they went with the Snapdragon 450 or Snapdragon 625, but maybe ASUS wasn't ready to target the higher price points with their first 18:9 smartphone.
User Experience
This is my first time using an 18:9 smartphone, and I must say it feels quite novel. A 5.7″ device is usually much more substantial than this, and ASUS really managed to squeeze a 5.7″ display into a 5.2″ body. Of course, it means that the ASUS ZenFone Max Plus M1's screen is narrower than usual and it does mess up my touch typing, but man, it does feel comfortable to hold. The bezels are still pretty thick, so I wouldn't push my luck calling this a bezel-less device. It is, however, smaller than the bezels on every other ZenFone 4. The display is a HD+ IPS panel, which means a 1440 x 720 resolution. Sharpness is a little lacking, with text looking slightly fuzzy. Viewing angles aren't exactly stellar, with mild but noticeable color shifts when looking at the screen from the sides.
The uninteresting display is joined by an equally lackluster loudspeaker. You can play around with the sound output in AudioWizard, but the speaker can only do so much. Plugging in headphones, the audio experience was much better. For some reason, AudioWizard doesn't work with Bluetooth earphones here.
ASUS isn't going to try and cram a fingerprint sensor into the front, so it is placed over on its back. It takes some time to wake the device from sleep too, but unlocks the device in a blink from the lockscreen. Also, ASUS is now using on-screen navigation keys, so no capacitive keys under the screen. I wish they had slapped some in the lower bezel though, allowing you to make full use of the screen real estate.
Moving on, let's take a look at the software. ZenUI 4.0 is present here, but is built on top of Android 7.0 Nougat. Yes, not even Android 7.1.1. It does have the latest January 5, 2018 security patch though, which is nice to see. Overall, the UI looks similar to pretty much every ZenFone we have encountered. Swipe up to enter the app drawer, swipe down to get to notifications, you get the drill. The ZenUI launcher also supports placing Google Now on the leftmost home screen. It is far from stock, but I actually like the aesthetics and user experience offered by ZenUI, something I can't really say for many custom Android skins. However some lag and stutter do rear their head here and there, as the MediaTek SoC doesn't really stand up to multitasking that well.
It doesn't have that many pre-installed apps, but if you are the rare few who do not use Facebook or Instagram, then you will be annoyed by the fact that you can't uninstall them from the ASUS ZenFone Max Plus M1. ASUS' apps like Selfie Master, Power Master and Mobile Manager are also preloaded onto the ASUS ZenFone Max Plus M1. The 2x lifespan feature is intended to extend the lifespan of the battery. While the description was rather vague, it appears to limit the depth of discharge to reduce wear.
The dual camera here is an upgrade over the ASUS ZenFone 4 Max Pro's 16MP + 5MP dual camera setup, with 16MP + 8MP cameras here. Interesting to note is while it would have been very convenient to just use the same 8MP wide angle camera found in the ASUS ZenFone 4 (ZE554KL), this one here appears to be a different camera altogether with a narrower aperture and longer focal length. Over on the front is another 16MP f/2.0 camera for some nice selfies.
The camera UI is shared with the ASUS ZenFone 4 (ZE554KL), but ASUS has removed HDR to accommodate the weaker performance of the MediaTek SoC here. I believe they will add it back when they are able to optimize it, but for now, the features are quite lacking. You can easily switch between the two cameras and even between different aspect ratios, with the options all within easy reach. The full-fledged manual mode is easy to use, while selfie fanatics will also enjoy the customizable Beauty mode. The vainer among us might also miss the "Taken with ZenFone 4 series" watermark. Portrait mode is also available for both the front and rear camera, so you can enjoy some bokeh to spruce up your portraits and selfies.
The image quality out of the two cameras isn't that great. Performance is decent in good lighting, but worsens considerably in poor lighting. Without HDR, dynamic range is limited, an expected limitation of the small sensors of these smartphones. These images would look okay on social media, but zoom in and there really is a lack of detail, especially in poorer lighting. ASUS definitely has to work some magic on the camera processing algorithms. Do check out the full-sized samples on Flickr.
The wide angle shots are interesting, simply because they offer a different perspective, but quality wise, they are just as boring as the shots taken with the main camera. The wide angle camera is also quite ineffective in poorer lighting, with the ISO jacked way up and the noise reduction coming in hot and heavy, resulting in smudged details.
Conclusion
The ASUS ZenFone Max Plus M1 is a great option if you want good battery life, a decent wide angle camera and a fancy 18:9 display. The only smartphones with wide angle cameras and 18:9 displays I can think of are from LG, and those don't come cheap. The ASUS ZenFone Max Plus M1 is priced at just RM899, which makes it the one of the most affordable 18:9 smartphone on the market. Tweak the camera a little, maybe optimize the performance, and the ASUS ZenFone Max Plus M1 will be a great lower mid-range device. As of now, it is a decent smartphone for the price, especially when you factor in the different perspective the wide angle camera can offer.