Review
ASUS Zenfone 4 Selfie Pro Review (ZD552KL); One Selfie Camera Is Never Enough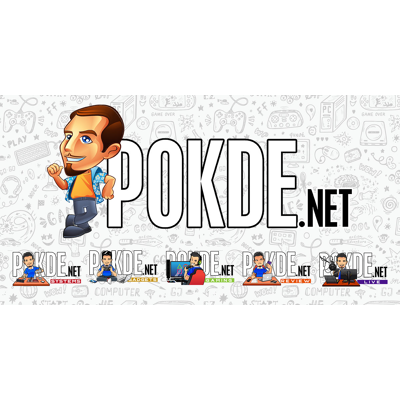 Positives
+ Metal unibody
+ Decent real-world battery life
+ Vibrant and colourful display
+ Speaker is decently loud
+ Dual-SIM support
+ 3.5mm headphone jack is present
Negatives
- Selfie cameras are a bit on the disappointing side
- Rear camera is bad in low-light
- Uses MicroUSB instead of USB-C
- It's either Dual-SIM or expandable storage, can't have both
Introduction
The complete review of the ASUS Zenfone 4 Selfie Pro (ZD552KL). With 2 selfie cameras, is it worthy for even the selfie connoisseurs?
At a grand launch event in Taipei, Taiwan, ASUS launched their new Zenfone 4 lineup. One of those devices is the ASUS Zenfone 4 Selfie Pro. We at Pokde have gotten our hands on it and have finished reviewing the device. I'm sure many of you are wondering how good it performs and whether it's worth purchasing. Well, without further ado, let's take a look at the ASUS Zenfone 4 Selfie Pro smartphone.
Unboxing the ASUS Zenfone 4 Selfie Pro (ZD552KL)
Well, what do you know? This is a first for Pokde.net. Instead of the usual pictures, we have a video instead for the unboxing section.
The box for the ASUS Zenfone 4 Selfie Pro reminds me of a monochromatic, minimalist art piece. By that, I mean, it's just black & white (with the exception of the phone's name) and the illustration of the phone is simplistic in nature. Upon opening the box's cover, you'll be greeted with a "We <3 Photo" line inside. I find this a bit odd as I expected something along the lines of "I <3 Selfie/Wefie" but I suppose it works.
Inside that is a SIM ejector pin, a clear protective case, user guide, and warranty information. It's amazing to think that for that many items, it's barely taking up space inside the box. Further inside the box, you will find a 2.0A-capable charger, MicroUSB cable, and a handsfree kit.
Keep in mind that you don't have to actually use the charger. You can use it with any other charger as long as you can put in a MicroUSB cable or if that other charger already has a MicroUSB connector. If it's charging faster/not charging as fast with your other charger, it's because of the amp rating.
Appearance
The ASUS Zenfone 4 Selfie Pro looks a bit of a mix and match from other phone designs. If you were to view it from the front (screen-side), it looks kind of like the old Samsung Galaxy S3 / S4 mixed with ASUS's own Zenfone 3 Zoom, an additional front camera, and the LED softlight flash on the top part.
Look at the back however and it suddenly looks like a less-rounded HTC One M8. To be fair, we've been used to the Zenfone series having the fingerprint scanner at the back, so shifting that to the front via the home button feels a bit odd at first. However, this is just something to get used to and if ASUS didn't bother changing, the style of the new Zenfone would seem a bit outdated. The rear camera appears to be pretty big, right next to the real tone LED flash.
Over on the sides, you have the SIM tray on the left side, which can fit 2 nanoSIM cards and a microSD card in place of the 2nd SIM slot. The volume buttons and power button are on the right side, with the volume button being placed above the power button. Coming from the Zenfone 3 Zoom, the positioning of these particular stuff is something I'm already used to, and I believe it shouldn't be drastically different for most people either.
On the top part of the ASUS Zenfone 4 Selfie Pro only has a microphone while the bottom part is where the microUSB port, 3.5mm jack, and speaker is located. This is exactly the same as the Zenfone 3 Zoom, with the exception of having a MicroUSB port instead of a USB-C port.
Overall, the ASUS Zenfone 4 Selfie Pro looks and feels pretty sexy. It definitely looks different compared to the Zenfone 3 series of smartphones, especially with the appearance of the home button and the integration of the fingerprint scanner on said home button being the most obvious difference. The phone itself feels like it's made of durable material but thanks to its lightweight, it doesn't ooze durability. Best to use it with a protective case of some kind.
For the full technical specifications of the device, have a look at it just below here.
ASUS Zenfone 4 Selfie Pro (ZD552KL) Specifications
CPU:
Qualcomm Snapdragon 625 (8 x 2.0 GHz, 64-bit, 14nm),
Adreno 506 GPU
RAM
4GB RAM
Display:
5.5″ FHD (1080p) AMOLED Display with 2.5D Corning Gorilla Glass
Storage:
64GB Internal (expandable with microSD up to 2TB)
Camera:
Main Selfie Camera (2x Light Sensitivity)

24MP 25mm SuperPixel f/1.8, DuoPixel tech, Sony IMX362 sensor, 1.4μm, 83° field of view, 4K video, Softlight Flash

Secondary Selfie Camera (Super-wide Angle)

5MP, Omnivision 5670, 1.0μm, f/2.2, 12mm focal length, 120° field of view

Rear Camera

16MP, Sony IMX351, 1.0μm, f/2.2, 26mm focal length, 80° field of view

OS:
Android 7.1.1 Nougat
Connectivity:
Wi-Fi 802.11 b/g/n (2.4+5 GHz)
Bluetooth 4.2
Up to Cat 7 LTE
MiMO Wi-Fi
MicroUSB 2.0 (with OTG support)
0.3s fingerprint sensor
SIM:
Dual nano SIM with LTE + 2nd SIM combo SD card (up to 2TB)
Battery:
3,000 mAh (non-removable)
Colours:
Rogue Red
Sunlight Gold
Deepsea Black
Performance
As you can see from the specifications, the ASUS Zenfone 4 Selfie Pro is being powered by the 14nm Snapdragon 625. It's efficient and pretty strong in its own right. Many might be questioning why a newer chipset isn't being used but to the least, this is a chipset that has been proven to work well with many different smartphones, just like the ASUS Zenfone 3 Zoom and the OPPO R9S we reviewed before.
With that in mind, time to put this new machine through our usual benchmark suite to see how well it fares.
First off with Antutu, you can see that the ASUS Zenfone 4 Selfie Pro performed pretty well. There's even a difference of almost 3,000 points when compared to the ASUS Zenfone 3 Zoom, which is also powered by the Snapdragon 625 chipset. Of course, it's also unfair for any of these device to fight against the Samsung Galaxy S8 but it's a good way for people to see how much different the phone is compared to a beastly performer. It just so happened that the performance beast we picked was Samsung's flagship device.
Even when going against the likes of the C9 Pro, it's still putting up a fight in Geekbench. Sure, it lost in terms of single-core performance but it's slightly better, or realistically-speaking performs at the same level, as the C9 Pro. Once again, the Exynos 8895 in the S8 trumps everyone else but that is to be expected.
On 3DMark, the ASUS Zenfone 4 Selfie Pro may have scored better than the Zenfone 3 Zoom but in truth, that small difference is negligible. After all, both smartphones are powered by the same chipset so it's to be expected. It's noticeably better than the Honor 6X and Vivo V5, that much is sure.
And now we have PCMark's Work 2.0 Performance benchmark, which measures based on the device's ability to do work like video editing, photo editing, office work, and so on. I'm a bit speechless here. In what universe would anyone expect it to beat the Galaxy S8 in score? Not to mention the fact that it's noticeably higher than its S625 brethren, the Zenfone 3 Zoom. I mean seriously, even the Snapdragon 820-powered HTC 10 lost. Good job, Selfie Pro!
Now this particular part of PCMark essentially runs the Work 2.0 benchmark tool until the battery life reaches 20%. It's to give an idea as to how long a smartphone can last if one were to constantly keep using it for a variety of work-related matters as realistic as possible. As you can see, the ASUS Zenfone 4 Selfie Pro is at the bottom 3. Even when you thought the Galaxy S8 was power hungry, it manages to last noticeably longer than the Selfie Pro.  Of course at this point, it's gonna be pretty tough to beat the Zenfone 3 Zoom due to its sheer battery capacity and energy-efficient chipset.
As far as my own experience goes with battery life, I can honestly say that I can go through an entire day comfortably. This is assuming I'm just using this for social media, communicating via Whatsapp and Telegram, less than 30 minutes of calls, and very little video and music playback. It was much worse prior to the recent firmware update, as the battery was draining like crazy but afterwards, it lasted accordingly with my expectation.
User Experience
For starters, it's important to note that the ASUS Zenfone 4 Selfie Pro does offer dual-SIM functionality. The only downside here is that you'll be sacrificing the use of a microSD so it's either dual SIM or expandable storage. It's a good thing that the internal storage for this thing is pretty big at 64GBs. For me, I can live with this as I neither use a microSD nor a secondary SIM card.
One interesting thing to note is the feel of the phone. I thought the Zenfone 3 Zoom was already light to begin with and the ASUS Zenfone 4 Selfie Pro is even lighter. With the premium metal unibody, it FEELS solid but at the back of my mind, the light weight makes me very cautious of dropping the device. In truth, it shouldn't cause much damage unless you're dropping it like from the top of KL tower but it's just something that makes you feel that way.
And issue I had with the Zenfone 3 Zoom before was the metal back making it easier for the phone to slip off my hands unless I'm using some form of protective case. This one however is noticeably easier to grip since the edges aren't exactly rounded.
The ASUS Zenfone 4 Selfie Pro actually has a home button which doubles as a fingerprint scanner. Because of this, you don't have the fingerprint scanner at the back anymore. Unlike traditional buttons however, you don't actually have to press the home button as it's capacitive.  A simple touch will work, and the fingerprint scanner works pretty fast too.
It took a while for me to get used to having the fingerprint scanner on the front as I always felt having it at the back is more natural (that's what she said). It took me 2 days to make it feel natural for me to put my finger on the front instead of awkwardly fingering the back ( ͡° ͜ʖ ͡°) and realizing how much of an idiot I was.
Haptic feedback is present on the capacitive soft buttons as well as the Home button. Strangely, the ZenUI keyboard was lacking in haptic feedback but turns out, you have to enable it in the settings. It was strange as all the other smartphones I've used since 2016 had it automatically enabled. Something to keep in mind in case any of you are wondering if something feels missing.
The ZenUI 4.0 on the Android Nougat gives it a rather fresh look without straying far from its origins. It's still simple, straightforward, and customizable to fit your style. It fits a plethora of users in the sense that you can have a simple looking UI if you want to or if you're into heavy customizations, it allows you to do that too. Just as before, it isn't bloatware-heavy and if you so wish, you can uninstall any of the ASUS apps if you want to. Just keep in mind that some things may have shifted to a different location so there's a bit of re-learning to do with the UI, but nothing complicated to worry about.
I expected the 5.5-inch Full HD AMOLED display to be nothing different to previous models but it's still quite pleasing to the eyes. You can also adjust the display to suit your taste with the following Screen Color mode options; Super Color, Bluelight Filter, Standard, and Customized. If you're not a fan of saturated colours or some things appear too bright to your liking, this is where you need to go. With a 2.5D Corning Gorilla Glass implemented for protection, it's fine to use without a screen protector…unless you're really clumsy. In which case, a tempered glass screen protector is your best friend. Otherwise, using it as it is is fine.
Once again, the speakers are located at the bottom of the phone. I'm hoping that one day, ASUS will do dual-front facing speakers but to the least, they're not putting the speakers at the back, like the old Zenfone 2 series. For now, it does its job well of notifying users. If you want better quality audio, you gotta have external speakers or headphones for sure.
Camera
It's time for the most anticipated part of the review; the camera. With a dual-front camera setup for selfies, people are wondering what kind of quality they can expect. Even the rear camera appears to be able to perform decently so without further ado, let's take a look at what this baby is capable of.
Selfie Camera Gallery
From this gallery here, you can see that when the environment is well-lit, the pictures are of acceptable quality. When it's a bit (or a lot) dark however, the quality starts to suffer. Even when the main selfie camera has 2x light sensitivity, it won't stop the images from being grainy. In both situations, I had to take at least 3 shots so I can be sure that there's at least 1 shot that isn't blurry or out-of-focus. Yes, it's practically mandatory to do that.
If you're wondering why there are 2 pictures of the same setting and people, that's because we were testing out both selfie cameras in the same setting. This will show you the difference in what's being framed in the shot as well as the quality you'll be getting. The wide-angle secondary selfie camera shots are the ones that look a bit more zoomed out than the other.
We've also included a a couple of pictures where our resident Superdaddy took 2 shots in the dark; one with softlight off and one with the softlight on. It helps a bit with improving the shot but I honestly wouldn't use it unless I was desperate. It's best to find a proper light source if you want good selfies / wefies.
What do you think of the pictures produced by the dual-selfie cam of the ASUS Zenfone 4 Selfie Pro?
Rear Camera Gallery
And now we have the rear camera shots from the ASUS Zenfone 4 Selfie Pro. As you can see, pictures look excellent when there"s good lighting but the moment you remove that, the quality becomes abysmal. It's still easier to take a good shot in not-so bright conditions compared to using the secondary selfie camera but even so, it's not something that will blow you away.
Conclusion
The ASUS Zenfone 4 Selfie Pro is a decent smartphone, but the camera is a little bit lacking. Even with the 2x light sensitivity, the quality is a bit disappointing. It works well in environments that are well-lit but apart from that, the quality suffers quite a bit of a downgrade, especially for the secondary, wide-angle selfie camera. Either way, you'll find yourself taking several shots as there's a high chance the first few that is being captured will be blurry.
Aside from that, it is capable of performing pretty well. It's buttery-smooth, it looks good, it's visually pleasing, battery life is decent, and generally doesn't cause problems… after the recent firmware update that is. It's a bit tough when the main feature the smartphone is touting is suffering but even on that end, it's not horrible. It's important to note that for a new phone, it's still using MicroUSB instead of USB-C.
The ASUS Zenfone 4 Selfie Pro might do much better if it was being sold somewhere between RM1,199 to RM1,499. With that in mind, I award the ASUS Zenfone 4 Selfie Pro with the Silver Pokdeward!