Review
Tekken 7's 1st DLC Launching Soon; Ultimate Tekken Bowl!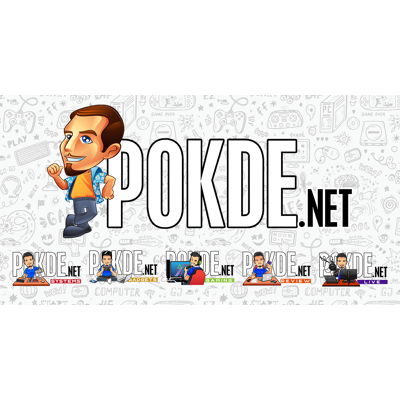 You asked for it, and it's now almost here. Back by popular demand, Ultimate Tekken Bowl! There's also other stuff coming to Tekken 7 on the same day!
Have you been enjoying Tekken 7 so far? I know I have. It's one of our highest rated game reviews here on Pokde.net. If you're starting to crave for more from the game, do not fret. The game's first major DLC is coming very soon.
Tekken 7's Ultimate Tekken Bowl Launching Soon
Today, Bandai Namco announced that Tekken 7's first major DLC has finally gotten rid of the vague release window, and has finally gotten a proper release date, which is August 31st 2017.
Most notably the DLC ushers in the return of Ultimate Tekken Bowl, the zany and popular side-game that first appeared in the series with Tekken Tag Tournament.
For those of you who aren't aware: Ultimate Tekken Bowl is exactly how it sounds, it's Tekken bowling. But unlike regular boring ol' bowling, it's Ultimate, more specifically Tekken Ultimate.
In addition to Ultimate Tekken Bowl, the following new costumes will also be included:
Blood Vengeance School Uniforms (for Xiaoyu & Alisa)
Swimsuits (All female fighters)
Vintage 1920's bathing suits
Idol Master themed outfits (All female fighters)
Traditional Japanese Fundoshi (All male fighters)
An individual price-point for the DLC hasn't been divulged; however, it is included in the game's Season Pass, which runs at RM100 / $24.99 USD. For PSN Asia users, it seems that the Season Pass price has been discounted to RM70. Not sure how long the promotion will be running so better grab it fast if you're thinking about purchasing the DLC or any future DLCs.
Tekken 7 is available on PS4, Xbox One, and PC.  As of earlier this month, it has sold 1.66 million copies, a figure that is currenlty on track to meet Bandai Namco sales expectations of the new installment in the iconic fighting game series.
Right now, the biggest anticipation of the game lies in the Tekken debut of SNK's infamous villain character, Geese Howard. We're hoping to hear more about him in the near future.
If you're unsure of whether the game is worth the purchase or not, check out our review of the game right here!
Pokdepinion: Well, if you needed a party game but just so happen to have Tekken 7 lying around, you automatically get one with the Ultimate Tekken Bowl DLC. But seriously though, the game is so worth purchasing if you enjoy fighting games and / or playing games with other people.